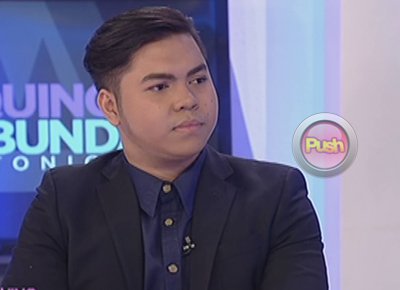 Some of Rhap Salazar's followers were not happy over his recently-concluded lip sync performance with Anne Curtis.
Rhap recently shared the stage with Anne on
It's Showtime
.
The young singer lip-synced Anne's version of "Alone" while the actress-host lip-synced Rhap's performance of "All By Myself" when he guested on The Ellen DeGeneres Show.
After that, the two performed a lip sync version of Jessica Sanchez and Jennifer Holliday's duet of "And I Am Telling You."
Rhap took to his Twitter account to share about what he felt about the performance.
What's more is that the acclaimed young star claimed that he "loved" lip syncing.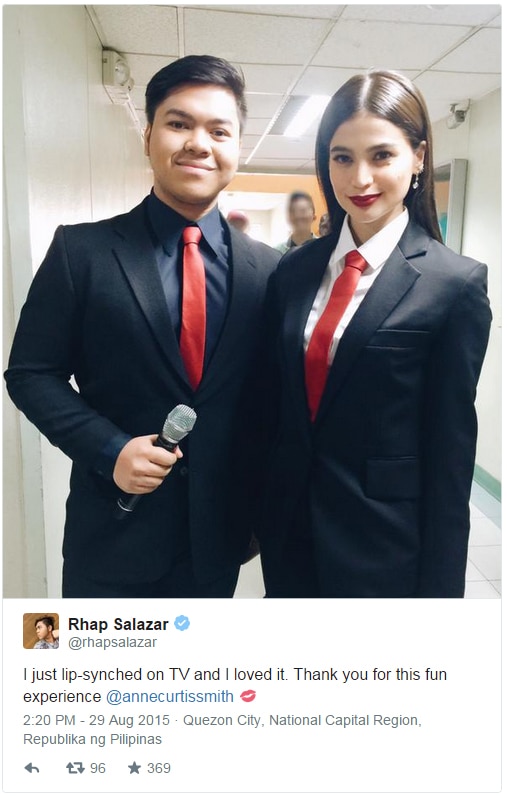 Although there are those who lauded and enjoyed their performance, there are those who didn't really like the idea.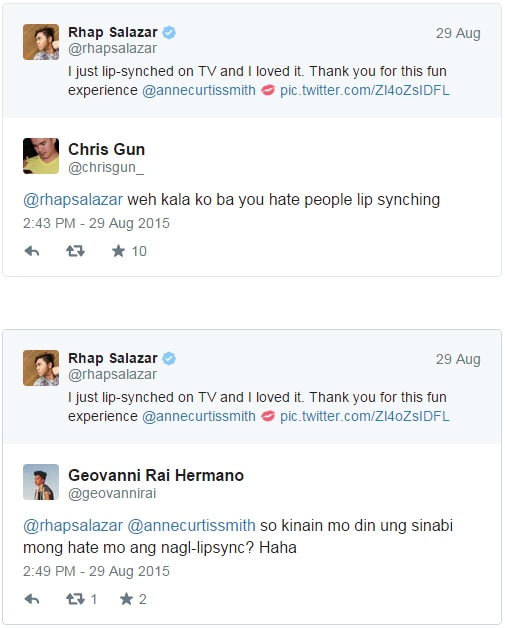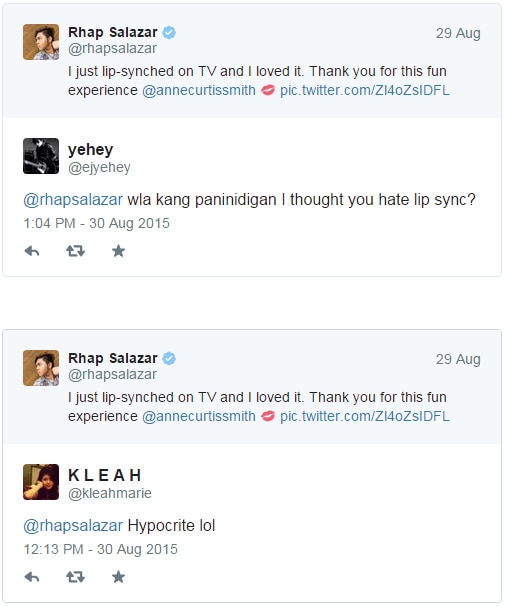 It may be recalled that Rhap's tweets of disapproval about lip syncing artists and non-singers getting an album stirred a lot of controversy in the business last month.
So much so that many stars gave their two cents on the subject and even expressed varying opinions.
In what seemed like an effort to rationalize what he just did, Rhap then posted.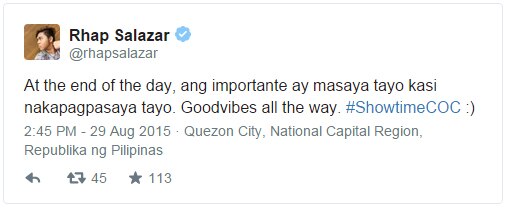 Recall that Rhap formerly claimed that he was surprised that his tweets would even get blown up as he accounted posting it due to "teenage impulse."