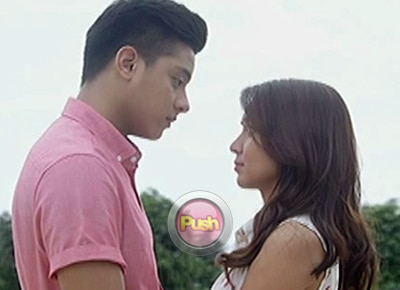 With the hashtag #PSYUnangHalik trending since the airing of the teaser over the weekend, the excitement of the fans was almost palpable.
In fact, even It's Showtime host Vice Ganda shared on his Twitter account how he held his breath and even put his dinner on hold just to catch the kissing scene on the show's Monday episode.
With Yna and Angelo professing their love for each other amid an open space, fans eagerly waited for the kiss.
But just when their lips were about to close in on each other, the tight profile shot of the two stars changed into a wide shot that eventually didn't show whether their lips really touched or not.
Watch Yna and Angelo's first kiss
HERE
This incident obviously disappointed the fans and most of them took the time to express what they felt on Twitter including Vice.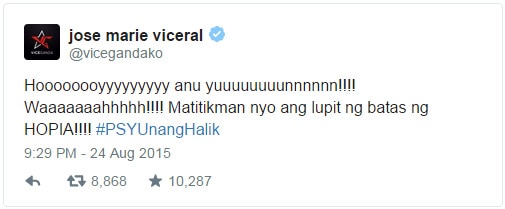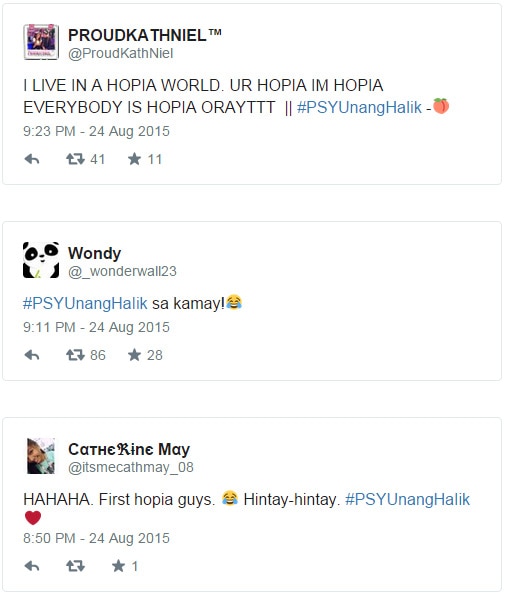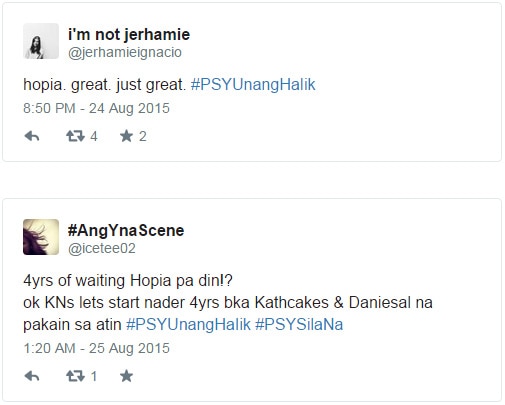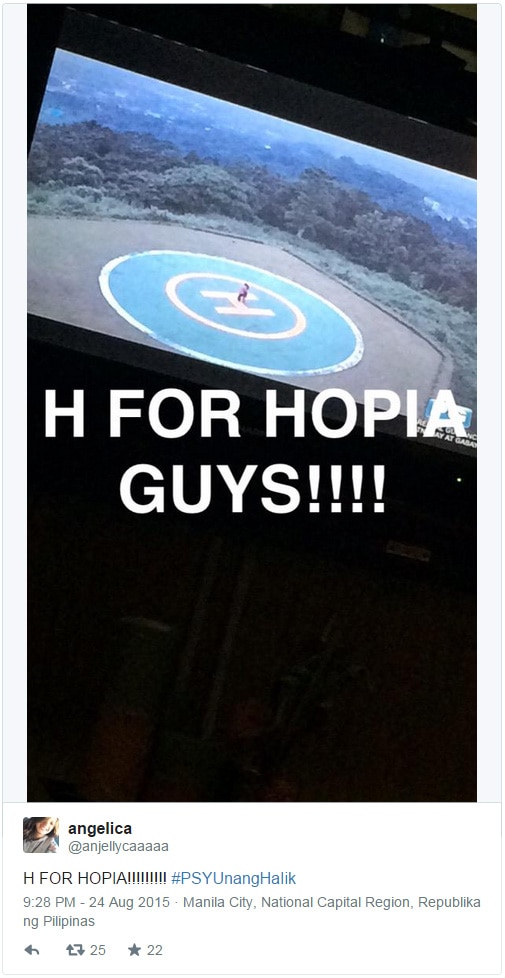 While many thought that it didn't happen, there are a few who thought that Kathryn and Daniel really kissed.