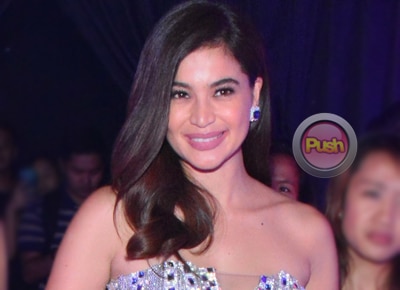 Fans of
It's Showtime
host Anne Curtis got a little worried after the actress's Twitter feed had posts saying that she "had Ebola" on Wednesday.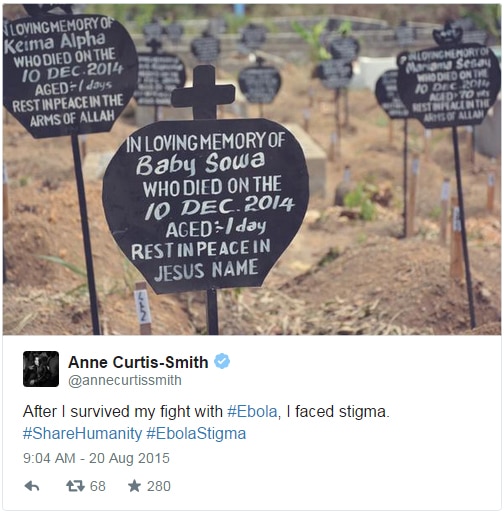 Other tweets tackled about the number of casualties and Ebola cases in Africa's Sierra Leone.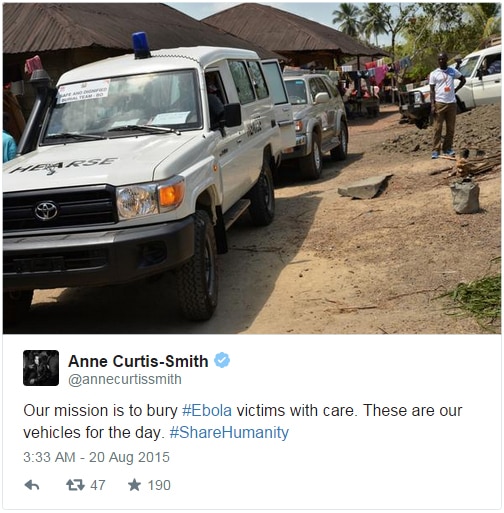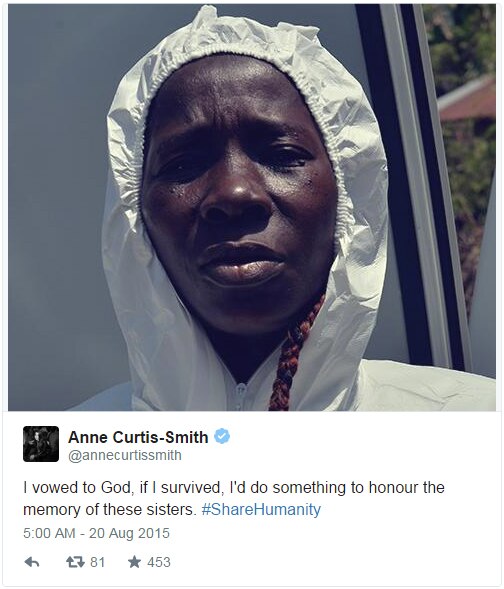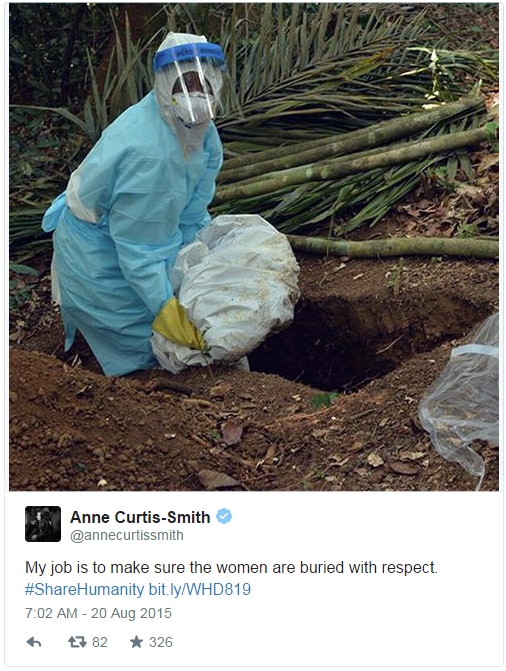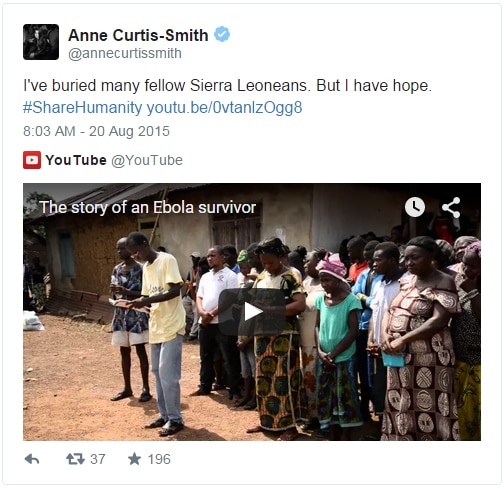 Before the fans' worry could get out of hand, Anne quickly clarified that she "donated" her Twitter account to the World Humanitarian Day which happens every August 19.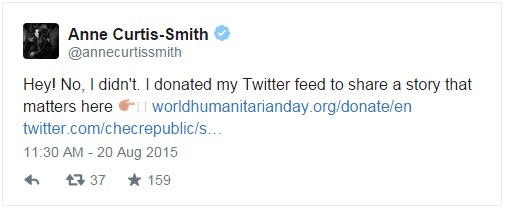 According to the event's website, "By donating your social feed, the following story will be told through the posts below over 24 hours. You are sharing a story that deserves to be told and are inspiring others to do the same."
Apart from Anne, other international stars namely Leona Lewis, Shay Mitchell, Cody Simpson have "donated" their social media feeds to the cause.