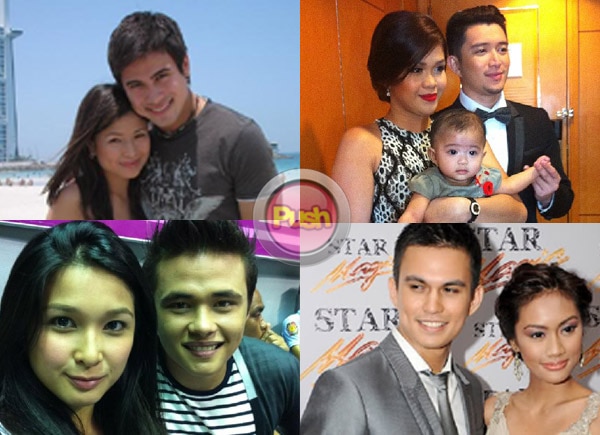 To quote a song, "love begins with one hello." The Pinoy Big Brother house has proven this real, looking at the past seasons and remembering the love stories that were either built and broken inside it, or the ones that went on in the outside world.
Here are the most memorable love teams of Pinoy Big Brother.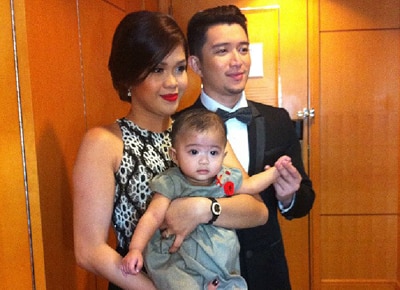 Photo Sources:
https://doubleup.pinoybigbrother.com/Portals/0/news/pbb-20091119-melason1.jpg
https://philippinenews.ph/wp-content/uploads/jason-francisco-and-family.jpg
1. Melai Cantiveros and Jason Francisco #MelaSon
Melay, the quirky one, and Jason, the tough guy from Mindoro, have proven that opposites do attract. Who can forget their funny love story inside the house? If there were a contest, these two would surely win the Best PBB Love Team award as theirs has been one of the most successful "found love" inside the house. They both entered showbiz after PBB and years later, tied the knot and are now living with their baby girl, Mela.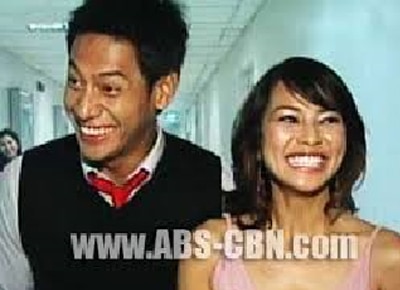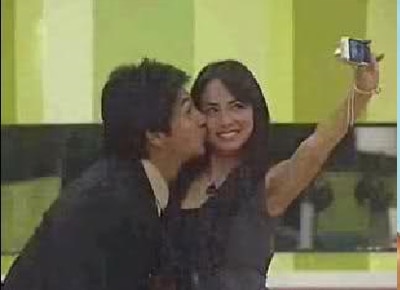 Photo Source:
https://i13.tinypic.com/6azrtkw.jpg
https://www.google.com.ph/imgres?imgurl=https://push.abs-cbn.comhttps://push-data.abs-cbn.com/push/archive/features/Showbuzz/111609-wendybruce.jpg&imgrefurl=https://push.abs-cbn.comhttps://push-data.abs-cbn.com/push/archive/features/4751/wendy-valdez-keeps-mum-on-evidence-that-she-and-bruce-quebral-aremarried/&h=300&w=400&tbnid=e2COMxMixbwizM:&docid=58aSlxYxWlc4NM&ei=gc_NVbHRGtO9uASunrjoCg&tbm=isch&ved=0CCEQMygHMAdqFQoTCPGVo9y6qMcCFdMejgodLg8OrQ
2. Wendy Valdez and Bruce Quebral
The song "When She Cries" became the theme song for this pair. This love team had their bittersweet moment after their PBB lives. They got married, but due to some conflicts and relationship flaws, they decided to have an annulment.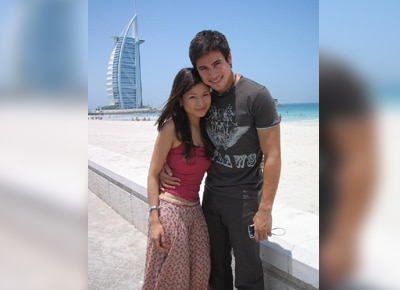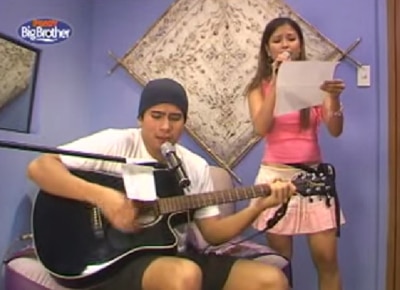 Photo Sources:
https://entertainment.abs-cbn.com/~/media/Images/ABS-CBN/2015/071715/071715-pbbpr2_main.ashx
https://s109.photobucket.com/user/badz_06/media/samnsay.jpg.html
3. Sam Milby and Say Alonzo
Who can forget "Magmahal Muli," the song that Sam wrote and sang together with Say?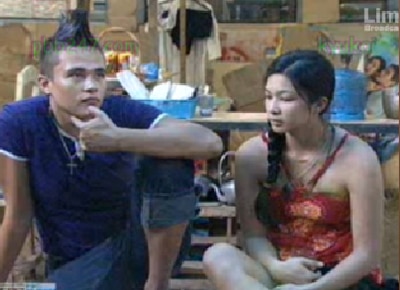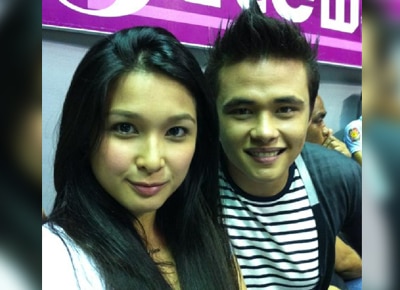 Photo Sources:
https://i46.tinypic.com/29kw01k.jpg
https://i39.tinypic.com/a1r40.jpg
4. Joseph Biggel and Tin Patrimonio #BiggeTin
We're sure you remember the one-on-one basketball game between Biggel and PBA legend Alvin Patrimonio (Tin's father). Biggel confessed that he actually admired Tin, while she only saw him as a friend. But despite this, Biggel seemed to pursue his admiration for Tin that he even did a special task just to give her a pint of ice cream. Well, wasn't that sweet?
#BiggeTin was not the only love team that Tin was involved in. She was also linked to Kevin Fowler, Slater Young, and Carlo Romero.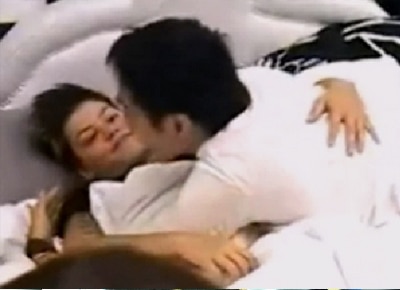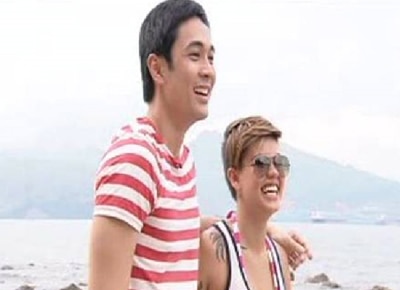 Photo Sources:
https://abscbnpr.com/wp-content/uploads/2012/09/ocean-adventure-3.jpg
https://2.bp.blogspot.com/-FAvHzXFaDWs/T3hYilkVZQI/AAAAAAAAJEo/_aYH-xFsA4Y/s1600/Slavine.jpg
5. Slater Young and Divine Smith
"If I were straight, I probably would like you," was the line that started all the buzz when Divine said this to Slater. Even if Divine already had a girlfriend, that didn't stop fans from SlaVine-ship.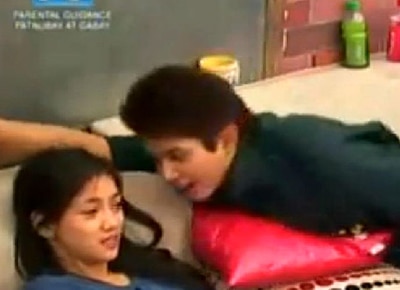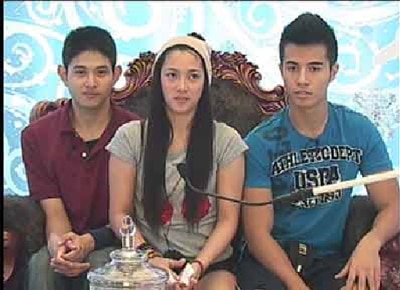 6. Seichi Ushime and Pamu Pamorada
Being both funny and animated, these two were close and comfortable with each other inside the PBB house. They exchanged Japanese and Filipino language lessons while enjoying each other's company, making them a great pair in the eyes of PBB fans.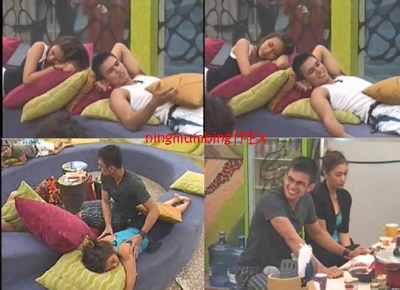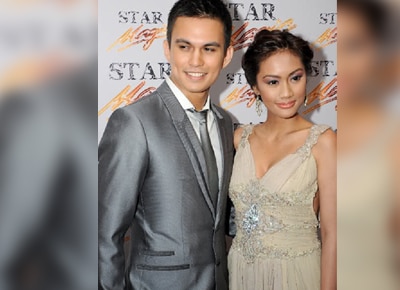 7. Princess Manzon and Tom Rodriguez (formerly Tom Mott)
This was one pairing that did not have a happy ending after both housemates left the PBB house.
And of course, if we had love teams, we also had love triangles. The competition inside the house was surely fired up by with these housemate trios.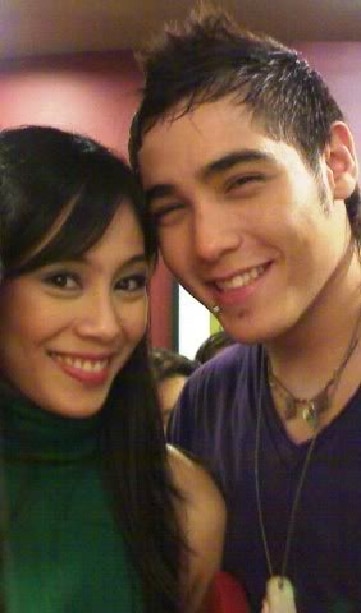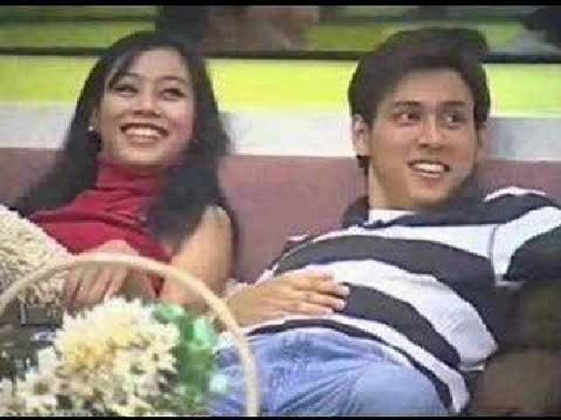 8. Mickey Perz / Gee-Ann Abrahan / Bodie Cruz
Mickey and Bodie confessed they originally had Wendy Valdez and Saicy Aguila as their first housemate crushes. But as days went by inside the house, they suddenly found themselves focusing on Gee-Ann. Years later, Mickey and Gee-An are set to make it to forever as man and wife.
Photo Source: https://i42.tinypic.com/30cum2v.jpg
9. Hermes Bautista / Cathy Remperas / Johan Santos
Cathy Remperas was seen as one of the sweetest faces in the house and this maybe the reason why many of the housemates had a crush on her. But Johan and Hermes were the more vocal ones when it comes to their admiration for Cathy.