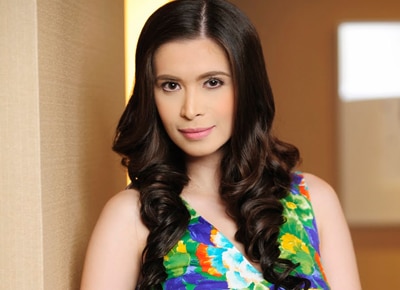 Sunshine Cruz didn't allow a basher to get away with her nasty comments about one of her daughters.
While it wasn't clear who among her three daughters the basher pertaining to, Sunshine nevertheless addressed this person's concerns.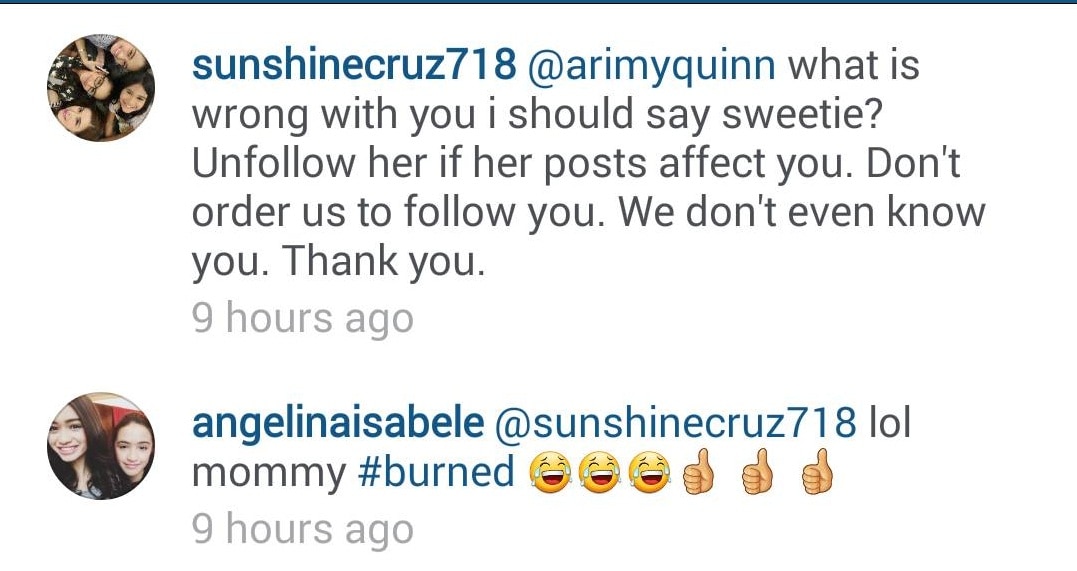 Even one of her daughters, Angelina joined in on defending her sister from the offensive commenter.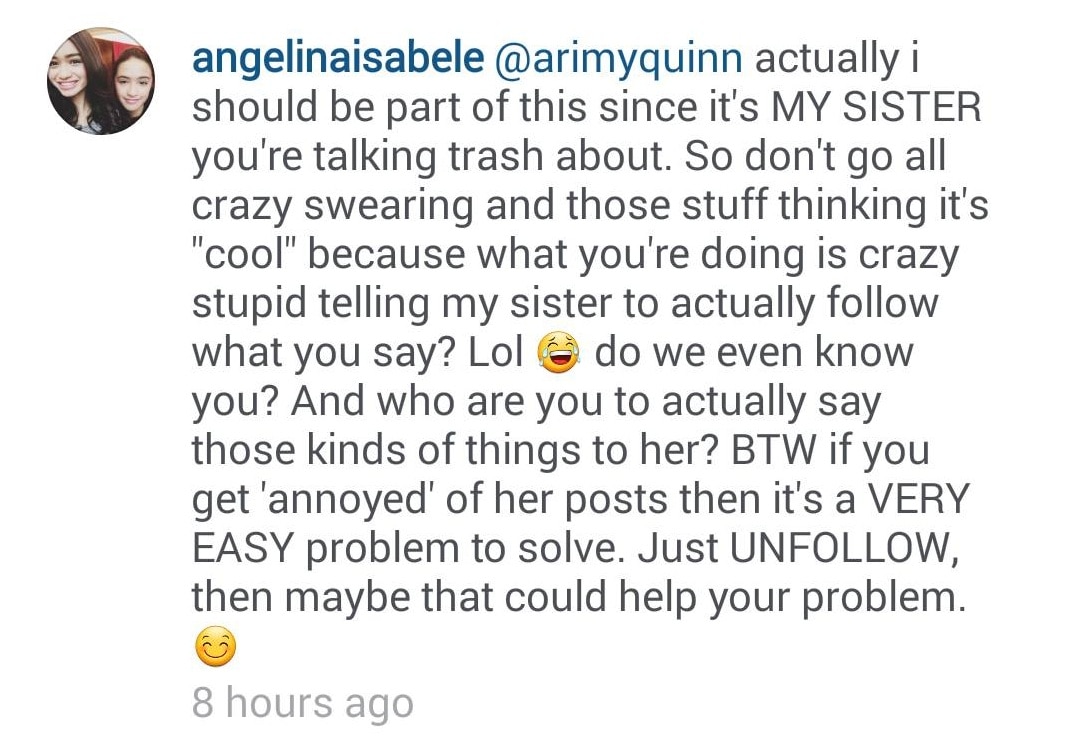 The basher was apparently jealous over Sunshine's daughter's posts pertaining to pop star Ariana Grande.
So as not to be bothered by the foul commenter, Sunshine just did what she could do best.