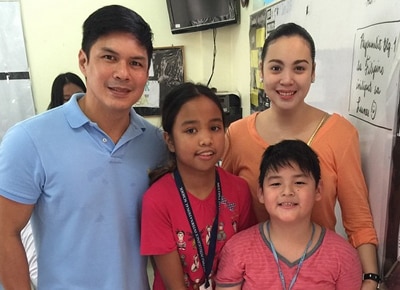 Today, Claudine Barretto's family celebrated her eldest daughter Sabina's eleventh birthday. In an Instagram post shared by the actress, she posted several photos of Sabina's celebration at her school.
Her estranged husband Raymart Santiago was also present at Sabina's party together with Santino, Claudine and Raymart's youngest son.
The actress' followers also noticed her weight loss and said they are delighted because Raymart and Claudine are being civil again to each other.
However, despite the positive feedback, an Instagram user bashed Sabina, saying negative things about her complexion and being adopted by the couple. Claudine didn't let this go unnoticed and told the basher that her parents probably did not raise her well. The basher's nasty first comment was soon deleted.