Every Filipino family knows that Father's Day isn't just celebrated once a year but everyday as you can see from these candid moments shared by some of the sweetest celebrity dads in their social media accounts.
1. Now that his son is based in the country, Piolo Pascual makes sure every moment with Inigo counts
2. Gabby Concepcion knows his daughter KC is all grown up but that doesn't mean she doesn't appreciate some TLC from her dad.
3. Richard Gomez always makes time for his unica hija Juliana. Here they are clowning around in the Big Apple!
4. Even though his kids are all almost grown ups now, Rommel Padilla makes sure they are all still close.
5. Richard Gutierrez isn't ashamed to admit that baby Zion was a game changer for him.
6. Everyone knows what a hands-on dad Matt Evans is to Baby Marley. It seems they always fall asleep together too!
8. Banana Split's Jayson Gainza has always been a family man and bonds with his kids every chance he gets!
9. Ang Pambansang Kamao Manny Pacquiao enjoys watching NBA games in bed with his bunso baby Israel!
10. PBA player Doug Kramer isn't afraid to look silly if it makes his eldest daughter Kendra happy. What a cool daddy!
11. Just like any fun-loving dad, Martin Nievera enjoys sunset jump shots with his eight-year-old son Santino.
12. Newscaster Julius Babao also doesn't mind showing his fun side when he's with his youngest son Nio during a family outing.
13. He may sometimes play the tough guy onscreen but at home John Estrada turns to mush when it comes to his three-year-old Anechka.
15. Philippine Volcanoes rugby player Andrew Wolff makes sure to get a kiss from his little girl Adriana before playing his heart out on the field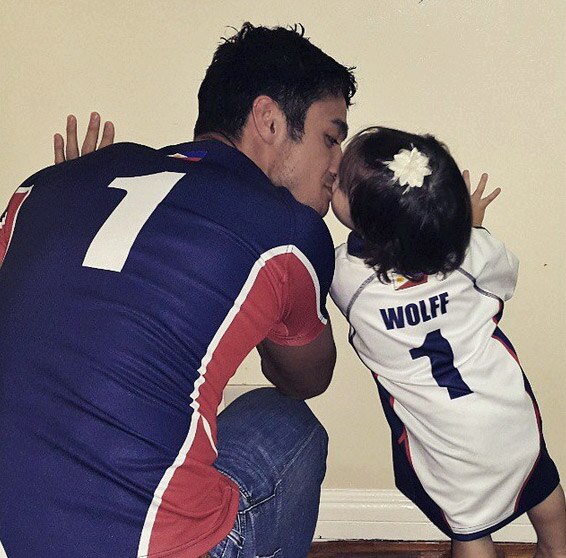 Photo credit to @andrewwolff
16. Ryan Agoncillo loves creating memories with funny moments with Lucho and his ate Yohan.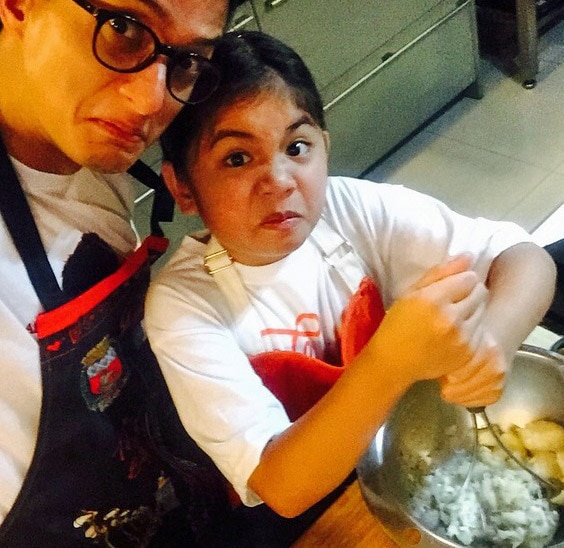 Photo credit to @ryan_agoncillo