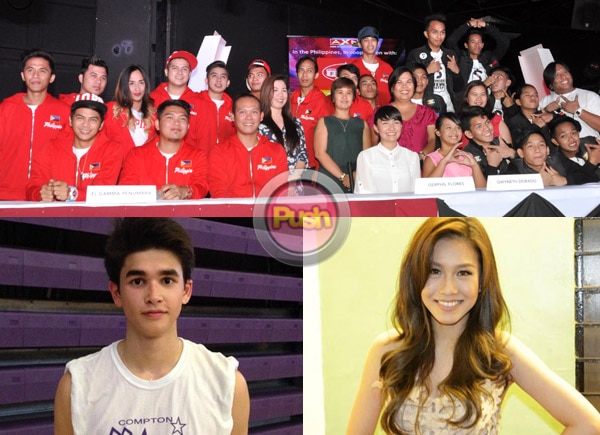 Some Filipinos from all over the world have made us all proud once again as they showcased their exceptional talent to a global audience. This Independence Day, Push lists down the Pinoys who brought us Philippine pride with their accomplishments.
Rachelle Ann Go
After her successful stint as Gigi in Miss Saigon last year, Rachelle Ann Go bagged another major role as Fantine in the 30th anniversary presentation of Les Miserables in London which is set to start on the 15th of June. Those who have watched Rachelle live have nothing but good words for the theater actress. Her role as Fantine was previously played by another Filipina Lea Salonga during its 25th anniversary. Even Lea was all praises for Rachelle's talent. "Rachelle is a beautiful performer, incredibly talented. It's like, if anybody ever considered her as an also-ran to other artists here, she doesn't have that problem there (in London) because she's all by herself. And if anything, she's showing that Filipino talent is really, really good to be able to perform to the very high standard that is expected of every performer on the West End," Lea said in an interview.
Filipino Asia's Got Talent Finalists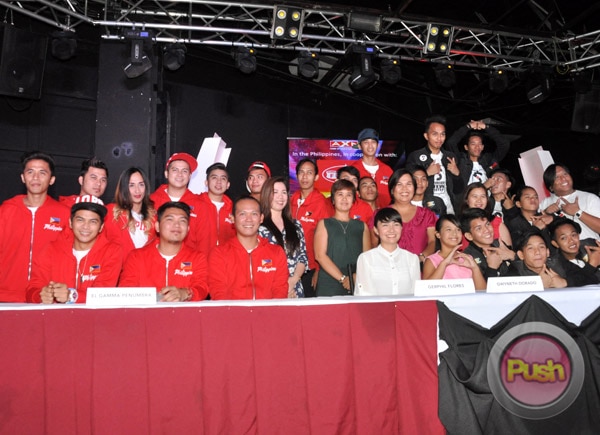 It was once again proven how talented this nation is as Filipinos landed spots in Asia's Got Talent finals this year. Young singer Gwyneth Dorado, shadow dancing group El Gamma Penumbra, soprano singer Gerphil Geraldine Flores, and dance group Junior New System all made it to the finale. The Pinoy talents earned praises and admiration from judges David Foster, Anggun, Vanness Wu, and Melanie C. throughout their stint in the competition. El Gamma and Gerphil earned the golden buzzers in the competition which forwarded them automatically to the semi-finals. El Gamma and Junior New System earned the golden buzzers during the semis to advance them to the finals. El Gamma was hailed as the winner of the contest, reaffirming that Filipino talents are definitely world-class acts.
Balang Bughaw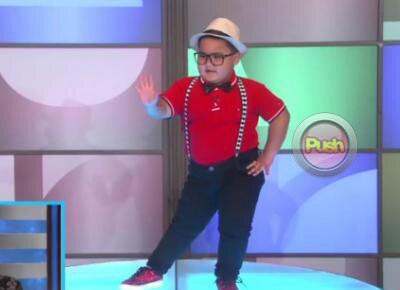 John Philip "Balang" Bughaw is the six-year-old Filipino who made headlines online after his YouTube video dancing to "Bang Bang" went viral. To everyone's delight, Balang was invited by TV host Ellen de Generes to perform on her show. Balang performed "Bang Bang" and instantly captured Ellen's heart saying, "That was so entertaining! I could have watched that for another hour." The talented kid received chocolates from the TV host. Balang aspires to be a zumba instructor someday.
Neil Perez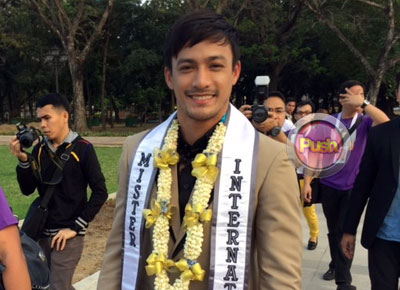 Police officer Neil Perez made headlines around the globe when he won as Mister International 2014. His win in the said competition was dedicated to the SAF officers who were killed in the Mamasapano encounter. Asked if he will join showbiz after his reign as Mister International, Neil was quick to comment that he will still go back to being a PNP officer. "Ano pa rin, priority ko pa rin ang PNP kasi may mga schedule din ako sa PNP. Yung showbiz, kapag may free time lang talaga. PCR (Police Community Relation) officer na kasi ako ngayon, parang PR ng PNP. Bale sa office na lang ako, hindi na ako nagtatrabaho sa field," he said in an interview.
Kobe Paras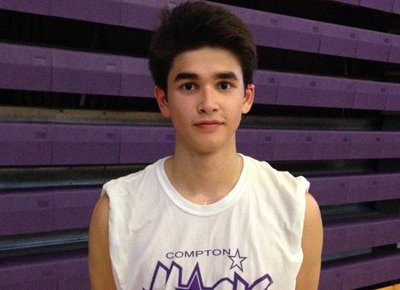 Tagged as the Slam Dunk Prince, Kobe Paras retained his slam dunk title in the FIBA 3x3 U18 World Championship last June 8 in Debrecen, Hungary. He was up against Jalek Felton of the United States, Agustin Da Costa of Uruguay, and Mark Boros of host Hungary in the final rounds. Kobe first won the title in 2013. He is currently enrolled at Cathedral High School in Los Angeles, California.
Marlisa Punzalan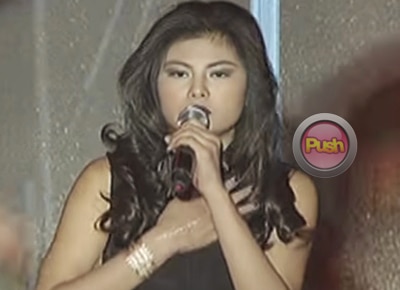 Another Filipina reigned supreme in an international singing competition. Marlisa Punzalan won X-Factor Australia. Marlisa was the youngest contestant in the show and was mentored by Ronan Keating. Marlisa started singing at the age of three. She recently visited the Philippines, performing in various Kapamilya shows, and showcasing her mad vocal skills. She recently released her self-titled album Marlisa which has been certified gold.
Filharmonic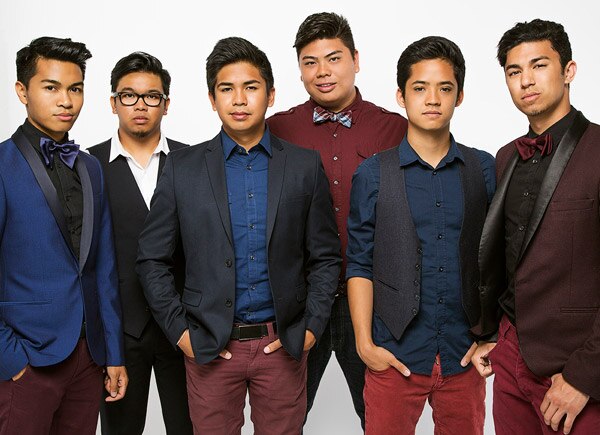 Filipino-American a cappella group Filharmonic bagged a major gig as part of the global smash hit movie Pitch Perfect 2. The group was featured as one of the competitors of Barden Bellas (Pitch Perfect's main stars) in the world championships in the movie. Before landing a gig in the film, the group was able to work with various international artists. Filharmonic is based in Los Angeles, California and is composed of VJ Rosales, Joe Caigoy, Trace Gaynor, Barry Fortgang, Jules Cruz and Niko Del Rey.