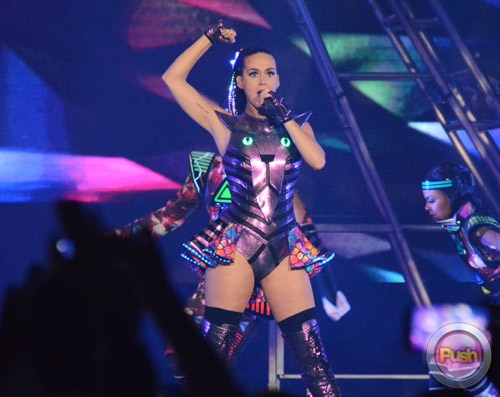 There's no doubt that Katy Perry's Prismatic concert at the Philippine Arena on May 7 was a whole lot of fun and dancing.
But even though her concert had a "we are carefree people" vibe all over the place, there were a few "semi-serious" lessons we picked up.
1. "Salamat" sounds like Salami
In a funny moment after pulling a lucky fan from the crowd, Katy asked him for the Filipino translation of "Thank You," to which the fan responded with "Salamat." In what seemed like a knee-jerk reaction, Katy reacted "Ooh like Salami, I can live with that." Fans roared in laughter as she repeated "Salamat, Salami" a bunch of times to commit it to her memory.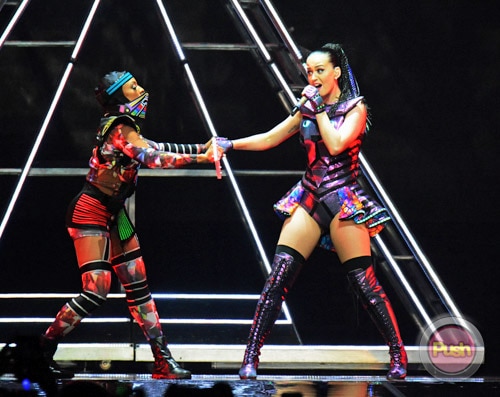 2. World tours are not all fun
Turns out that Katy's concert in Manila coincided with the first year anniversary of her tour. After explaining that she kicked it off in UK some 138 shows ago, Katy went on to explain the downside of being on a world tour like missing your family, traveling long hours nonstop and even getting sick. But in the end, she stressed that they would continue showing up despite everything because they said so.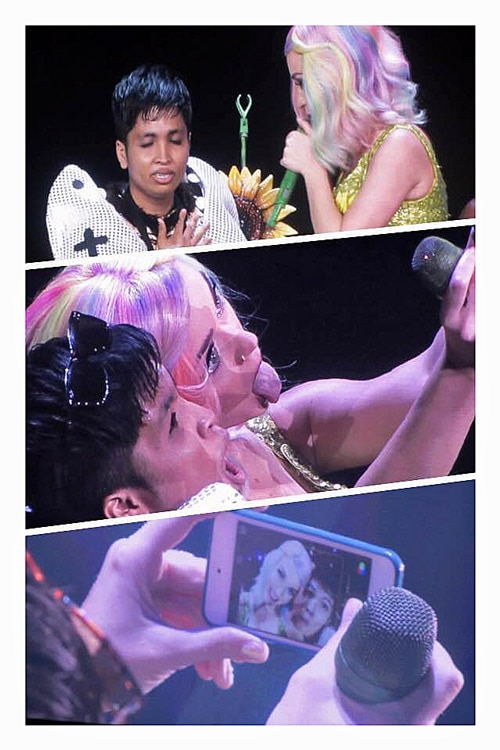 3. Putting enough effort in your outfit could get you a selfie with your idol
Such is what happened to fan Martee Viray who got a few seconds of fame after he was picked by Katy from the sea of fans. Not only was Martee able to have a brief funny interaction with Katy onstage, he was also lucky enough to snap a selfie with the pop star much to the thousands of fans' jealousy.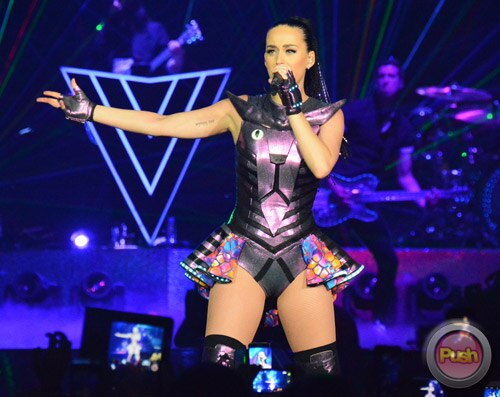 4. 3D glasses aren't only for the big screen or the regular TV
For her closing song, Katy treated her Katy Cats to a prismatic version of her hit "Firework" with matching 3D glasses. Under the glasses, the fans were able to see explosive designs and lighting effects while looking onstage.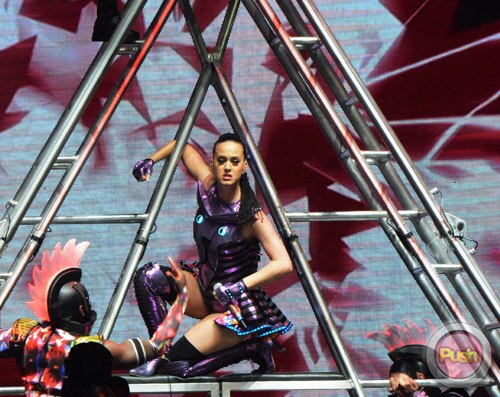 5. There's really no direct Filipino translation for 'Hello' and 'Selfie'
It's already a common knowledge that Katy's a good performer but the fans were able to take a glimpse of how funny she was. During her translation banter with Martee, Katy found out that, as everyone knows, there's no direct Filipino translation for "Hello" and as expected even for the word "Selfie." Learning about this made Katy quip, "So I came all the way to Manila to learn the translation of 'Hello' and it's just the same?"