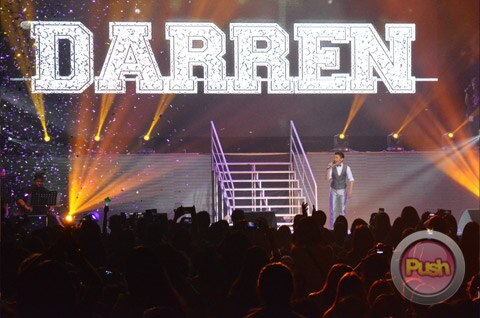 The Voice Kids runner-up Darren Espanto sure had a memorable 14th birthday celebration as he made history as the youngest performer to stage a solo concert at the Mall of Asia Arena on May 29.
Titled D Birthday Concert, the young Total Performer once again did not disappoint the thousands of Darrenatics who supported his third solo major concert.
Darren obviously upped his performances for his MOA concert as he had futuristic effects, more detailed costumes, and more personal acts and stories for his audience.
Although he had more special guests this time—namely Robi Domingo, Bimby Aquino-Yap, The Voice of the Philippines' Alisah Bonaobra, Jason Dy, and Mitoy Yonting, and first Asia's Got Talent winner El Gamma Penumbra—it was Darren's performances that shone throughout the show. Though there are some others acts as well that are worth mentioning.

1. Brothers dance prod with Bimby
Their performance of famous dance hits like Rico J Puno's "Macho Gwapito," Vhong Navarro's "Totoy Bibo," Parokya ni Edgar's "Mr. Suave" and Vice Ganda's "Boom Panes" was one that the audience thoroughly enjoyed. Bimby, during his banter with Darren, even shared that he wants to have a concert at the MOA Arena in the future.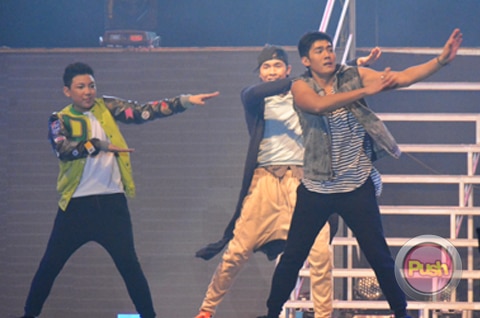 2. Dance number with Robi Domingo
Darren and Robi's performance could very well be described as explosive. Although Robi is best known as a host, he more than proved he's an equally competent dancer.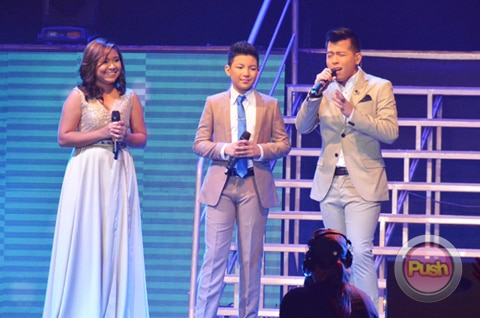 3. 'Stand Up for Love' with Alisah and Jason
Mic malfunction notwithstanding, it's really no surprise that Darren was able to keep up with two adult singers in his production number with Alisah and Jason. In fact, Darren's exceptional singing skills just soared during the latter part of the song.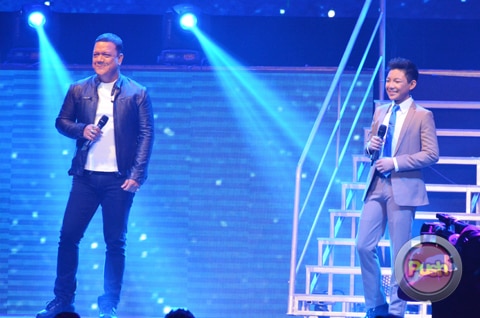 4. Duet with Mitoy
Darren's fans consider him as a champion no matter what and this he was able to prove when he and the first The Voice of the Philippines winner Mitoy Yonting did a duet of Fantasia Barrino's winning piece "I Believe." The husky voice of Mitoy just blended well with Darren's smooth voice.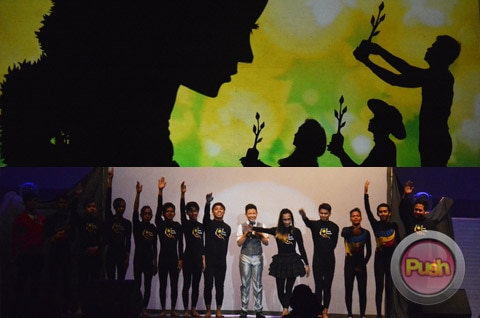 5. El Gamma Penumbra's 'Colors of the Wind'
Fresh from their Asia's Got Talent win, El Gamma Penumbra sampled off a short performance of their signature shadow play for Darren's fans.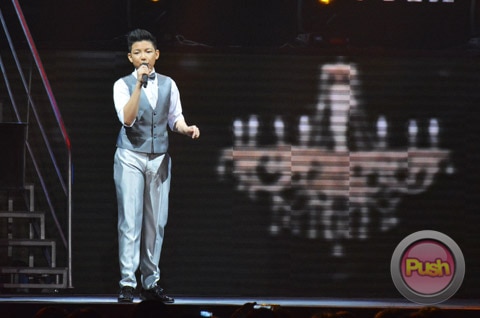 6. Darren's version of Sia's 'Chandelier'
Darren made sure to do away from the well-known intense vocals of "Chandelier" as he offered some softness to his rendition by opening it accompanied by only a piano before going all out.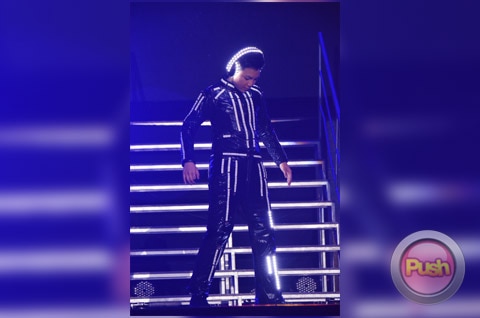 7. Futuristic opening act
Laser lights and a futuristic outfit, Darren channeled his idol King of Pop Michael Jackson as he performed his hit "Slave to the Rhythm" complete with snappy dance moves and solid singing prowess.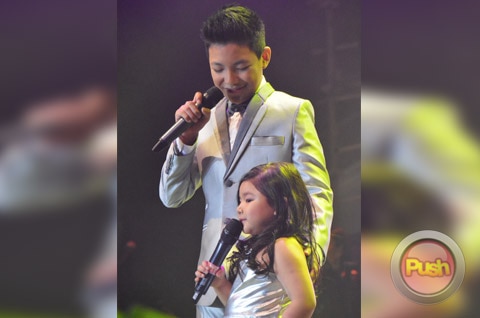 8. Song and dance number with sister Lynelle
Perhaps the cutest surprise performance that night was when Darren shared the stage with his baby sister Lynelle to the tune of "I Want You to Know." Their banter afterwards also showed how close the two are as siblings.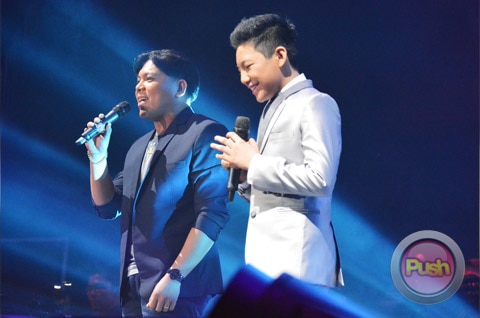 9. Duet with Daddy Lyndon
Darren apparently got his singing skills from his father Lyndon with whom he performed "You Raise Me Up". Although Daddy Lyndon was obviously nervous while performing he never allowed it to show in his singing as he performed with his only son.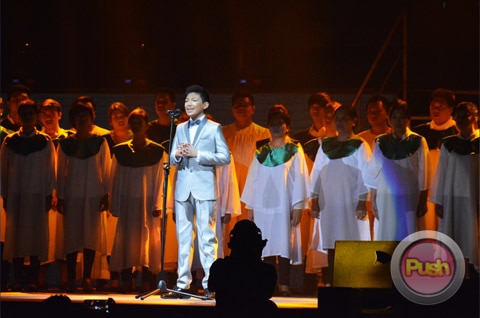 10. Acapella performance of 'For God So Loved the World'


Early this year, Darren had the privilege of performing for visiting Pope Francis. In a very touching and solemn moment during the concert, Darren soulfully performed "For God So Loved the World" together with a bunch of different choir groups.