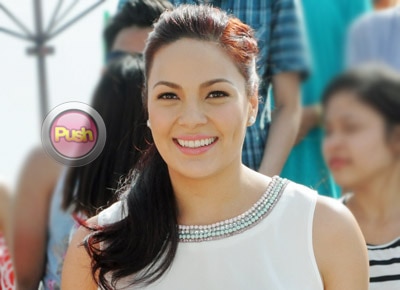 Instead of making a fuss out of it, KC Concepion took the negative comments about her weight in stride.
KC took to her Twitter account on Tuesday to comment on the incessant bashing that she's getting regarding her weight gain.
The actress who noticeably put on some weight lately had listed keeping herself healthy as part of her goals now that she's 30.
In fact, she has managed to keep herself moving by doing various workouts like boxing, white shirt love and sexy hip hop dance classes and yoga.