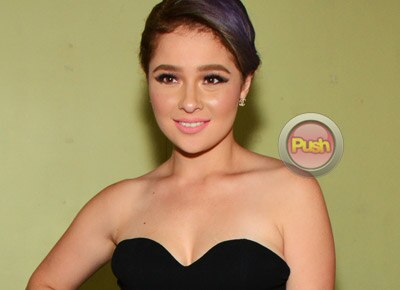 Andi Eigenmann's protective mother instincts kicked in after a supposed Kathniel fan lambasted her daughter Ellie.
Andi was angry in her Twitter account a few days ago when she defended her three year old daughter over the basher.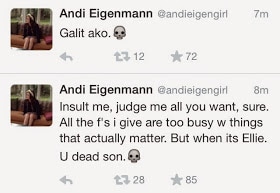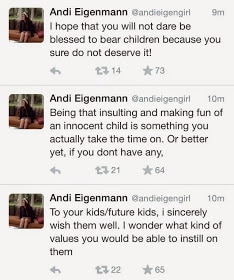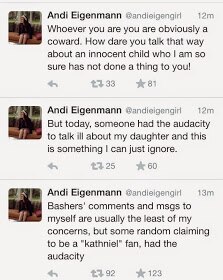 However the aforementioned tweets have already been deleted by Andi as of this writing, what's only left is her warning for the netizens who would dare bash her only daughter.
<


Some fans of Kathryn Bernardo and Daniel Padilla readily apologized to Andi, so much so that they claimed that the said account isn't a real Kathniel fan.
<



Andi, who was also a self-confessed Kathniel fan, admitted that she's convinced that the said "fan" wasn't really a Kathniel fan.