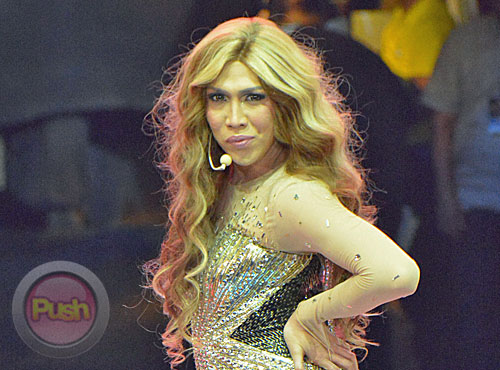 Although it's not his first time to stage a concert and a sold-out one at that, Vice Ganda's fourth show at the Araneta Coliseum titled Vice Gandang Ganda Sa Sarili Eh Di Wow still saw a lot of firsts for him and for the audience.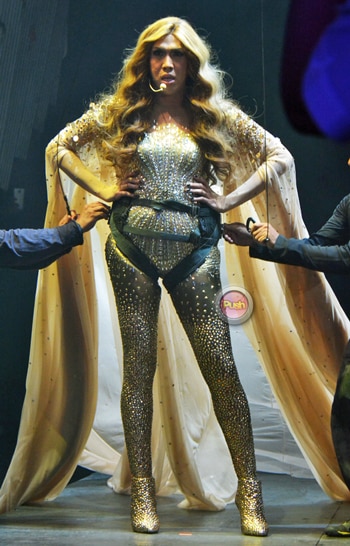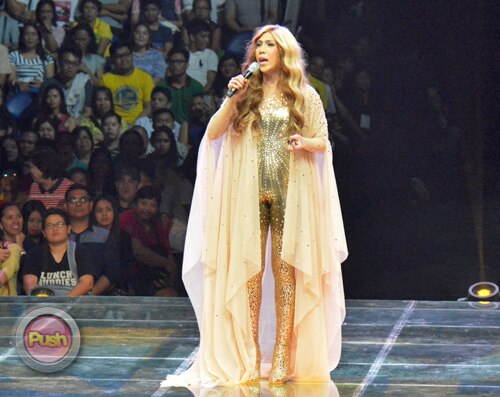 1. First concert in Araneta wherein the stage is at the center
Vice's decision to have the concert stage in the middle of the venue was borne out of the challenge posed to him by his manager Deo Endrinal to come up with something that he hasn't done before.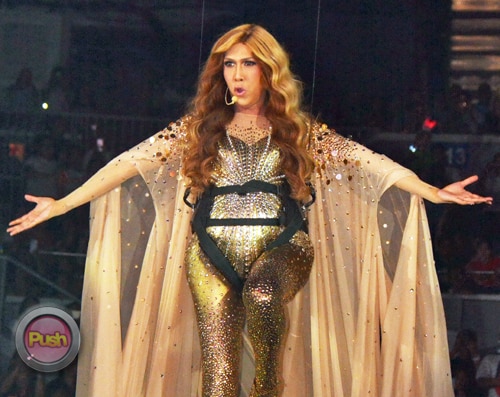 2. First time to perform in front of his ka-barangays
During the concert, Vice shared that his ka-barangays in Tambunting, Manila had invited him weeks before to perform at their barangay fiesta. Vice, however, turned down their request since he had a lot on his plate. To make it up to them, he opted to bring his ka-barangays to his concert instead.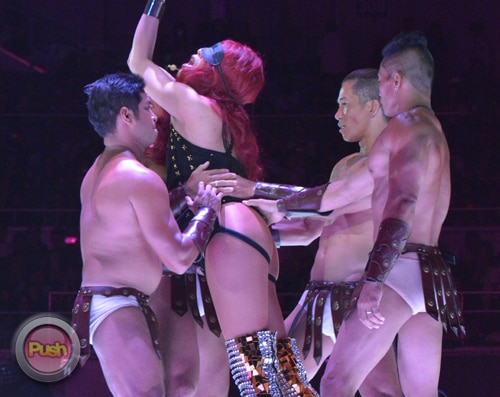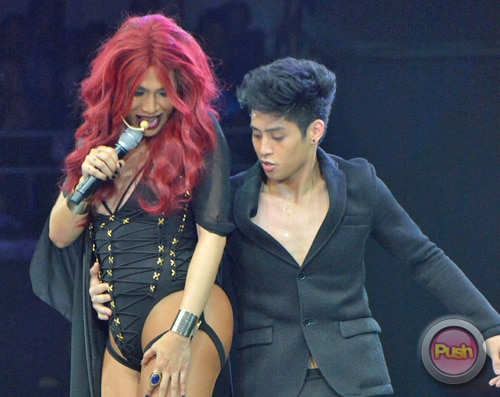 3. First time to show his butt after admittedly having hip enhancement
While he didn't reveal when his hip enhancement took place, it was only a few days ago when Vice first confirmed that he underwent one in preparation for the show.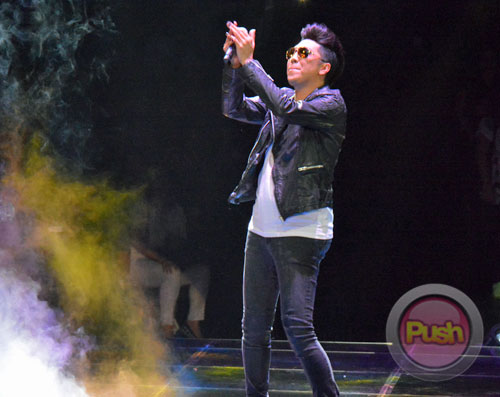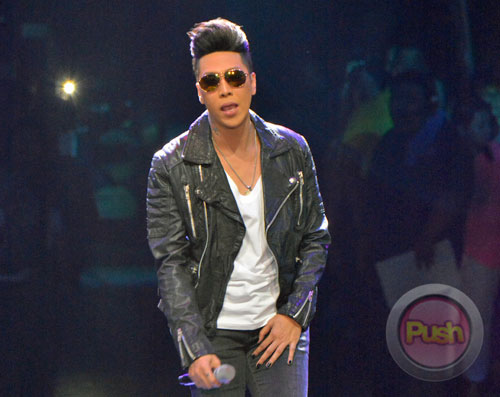 4. First time to have a Vice Pogi segment
In what he calls a "nakakadiring" segment, Vice channeled his good-looking and manly Vice Pogi character, whom according to him was inspired by Teen King Daniel Padilla.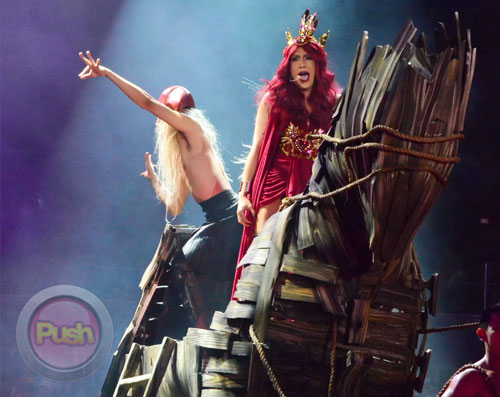 5. First time to have Trojan Horse a la Katy Perry's Prismatic concert
Almost halfway through his show, Vice came onstage on top of a "Trojan horse" a la Helen of Troy while performing Katy Perry's hit "Dark Horse." This segment is similar to what Katy herself does in her Prismatic World Tour whenever she performs the said song.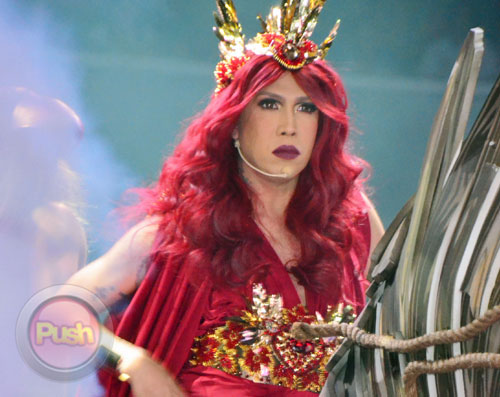 6. First time to wear a Furne One creation for a concert
Vice wore a fiery red creation of the famed Dubai-based designer for his "Dark Horse" performance complete with a tiara. Even his Trojan horse, according to Vice was made by Furne One.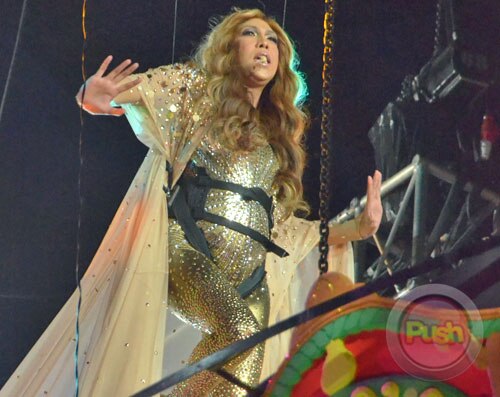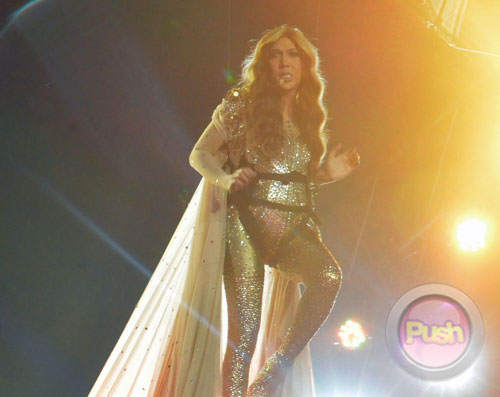 7. First time to do a harness entrance for his concert
For his first number, Vice flew above the audience via a harness while singing a Christina Aguillera song wearing a shining, gold ensemble.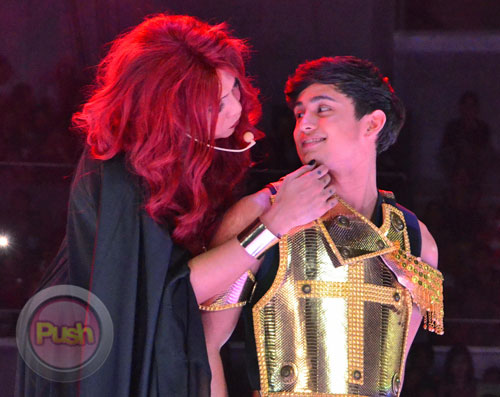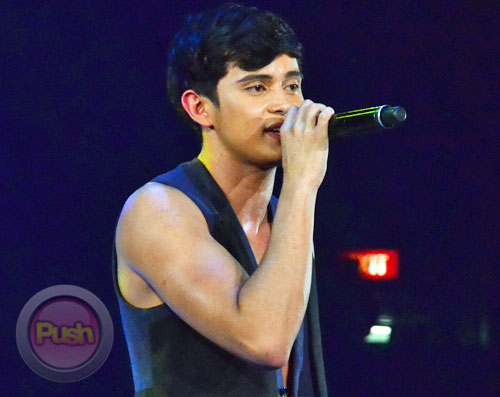 8. First time to have James Reid as a guest
Vice had James as his last guest who sang a medley of four songs including "No Erase," "Hanap-Hanap," and "Bahala Na."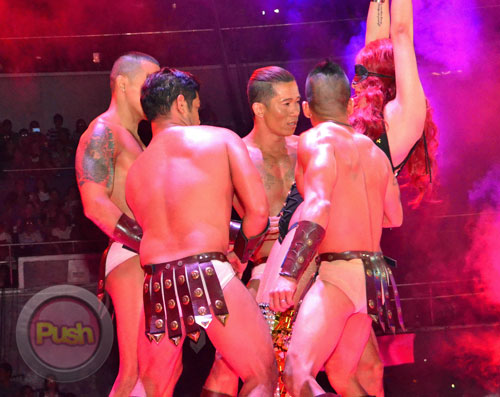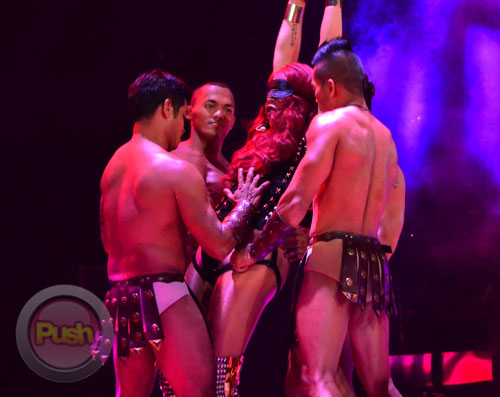 9. First time to have a concert that's rated R-13
The rating meant that no children would be allowed inside the concert and for good reason.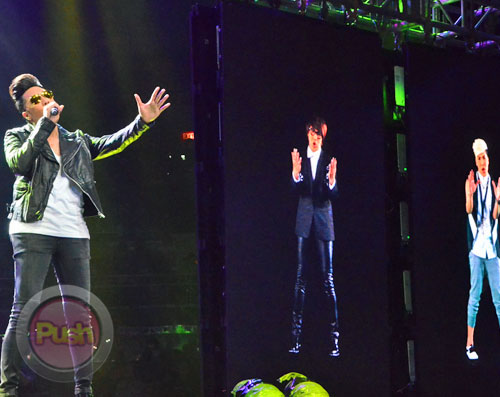 10. First time to have a "boy band"
During his Vice Pogi segment, Vice was "joined" by four computer-generated images of himself flashed on LED screens portraying different characters. These four "Vices" formed what he called his own boy band.