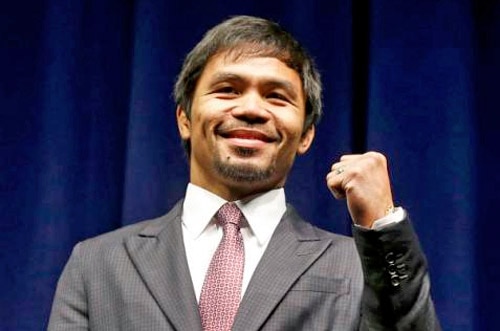 It's Showtime's Kalokalike
segment has produced about 4 doppelgangers of
People's Champ
Manny Pacquiao. Who wouldn't want to be mistaken for Pacman right? He's got the talent, the fame and the fortune.
Well, these celebrities have portrayed Pacman on TV and on the big screen. PUSH rounded them up before the May-Pac fight and see if you agree or disagree with our list of stars that made an impression with their take on the sports icon.
Jolina Magdangal
Watch Jolina's performance here: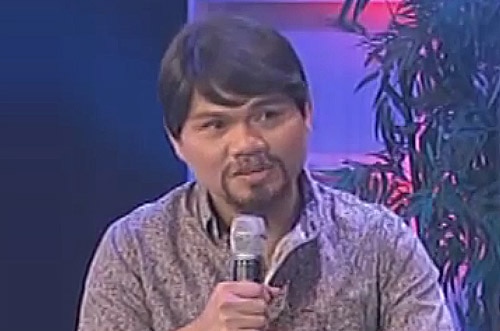 Pooh
Comedian Pooh became popular because of his impersonation of Pacman. Reynold Garcia in real life, Pooh has gone on concert tours here and abroad because of his "Manny Poohkyaw" character. Over the years, Pooh has taken his Poohkyaw act to the next level as he admitted in several interviews how he seriously studies the boxer's speech and movements. In an interview with Boy Abunda, Pooh shared the serious side of being a comedian and impersonator. Delivering his skits is not a walk in the park, as he has to be careful and respectful of the man he portrays. He internalizes his role so much that he genuinely feels for the People's Champ. Watching Pacman's fight with Marquez, Pooh was moved. "Siyempre naawa ako bilang nasaktan 'yung kababayan ko, nasaktan siya, eh flag carrier natin siya eh. Naawa talaga ako. Pero ganoon naman talaga ang laro sa lahat ng laban sa buhay, di ba?"
Watch Pooh as Poohkyaw on Banana Split here: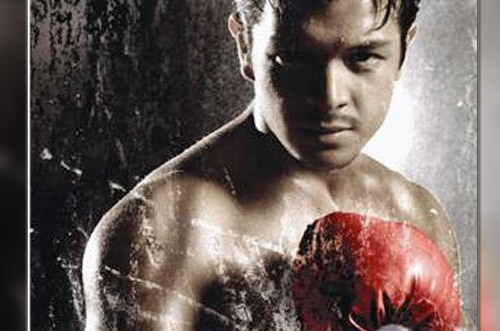 Jericho Rosales
Actor Jericho Rosales was tapped by Star Cinema to play in Manny's biopic in 2006. In his blog, Jericho posted that his role as the People's Champ is one of his favorites to date. On Jerichorosales.TV, Jericho said he only had weeks to prepare physically to look ripped like Manny. The boxer was on strict training schedule during the filming, so Jericho had to research on sports icon by himself. Training like Manny was a difficult process, Jericho admitted but it was all worth it.
Watch Pacquiao The Movie trailer here: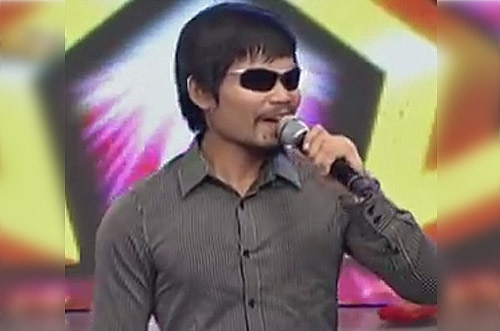 Willie Nepomuceno
Dubbed as the master impersonator in the country, Willie Nepomuceno has been spoofs of various celebrities, including Manny Pacquiao. On his recent stint as a hurado for It's Showtime's Kalokalike segment, Willie had people in stitches because of his impersonation of the boxer. Willie revealed in former interviews that he tries to meet the celebrities he impersonates in person. He also observes and studies their behaviour.
Take a look at the segment here: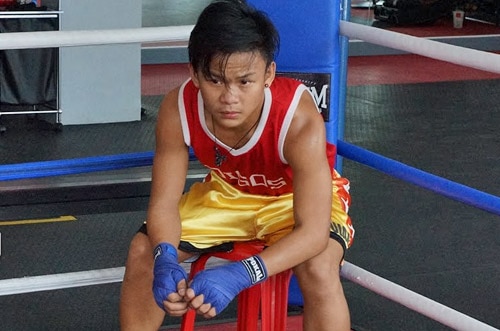 Buboy Villar
After the well-received Los Angeles premiere of the film, director Paul Soriano proudly shared the reaction of Pacman's family to the film. "The best reaction was when after the screening, you could see that Mommy D and Jinkee were very emotional. And even the young children, they all were so blessed to know how hardworking and dedicated their father was. Even Ms Jinkee was saying that she didn't really know in full detail that that was really his life before. Even the children, they appreciate all the sacrifices their father made for them to live a good life today."
See Buboy as Pacman here: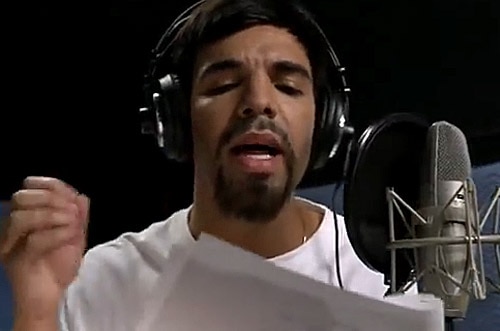 Drake
With his mad boxing skills, Pacman has fans not just locally, but internationally as well. One Pacman impersonation that went viral internationally is that of Drake, the host of the 2014 ESPY Awards. Manny Pacquaio is known to dabble in many pursuits, one of which is singing. He has, in fact, released two albums already. The Canadian rapper impersonated Pacquiao in the said awards program, complete with a Pacman-like wig, as he sang Frozen's "Let It Go" in a Filipino accent. Still playing the role, Drake was asked: "Are you worried about Mayweather?" to which he replied: "To me it's warmer in July so I'm not really worried about the May weather, you know?"
Watch his impersonation of Manny here: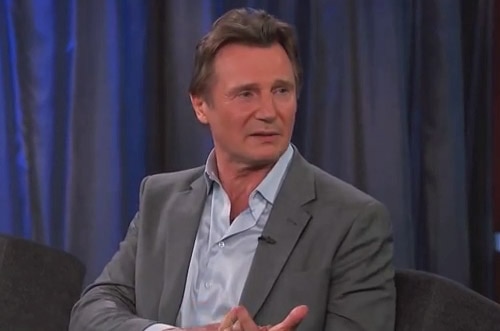 Liam Neeson
A self-confessed fan of Pacman "for many, many years", Hollywood actor Liam Neeson only has praises for the People's champ. "What a boxer….He's one of the greatest," Liam said in interviews. He studied Pacquiao so well that when he was interviewed on Jimmy Kimmel Live, he delivered a convincing impersonation of his idol. Neeson even narrated Manny, a 2014 documentary about Pacman's life. His admiration just grew with the things that he learned about Pacman's life. "I was a boxer as a kid, from the age of nine to about 17," shared Neeson. "But Manny was brought up in a fucking shack with rebels firing guns and stuff. He was facing death on a daily basis. And not having food to eat! That's rock, rock bottom. What a foundation to build your future on; there's nowhere to go but up. So, when he fights, beside his natural talent – which is phenomenal – you've got this fucking anger. But it's a very controlled anger. He's fighting not just for himself, but for all of the Philippines."
Watch Liam's short impersonation of Manny here: