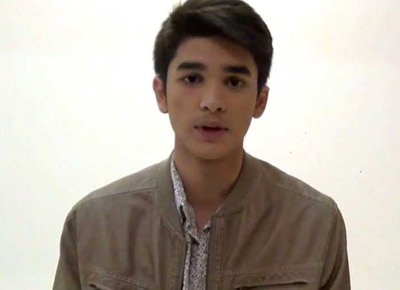 After months of being dubbed "brainwashed" often with his brother Andre Paras, young athlete Kobe Paras finally broke his silence over the issue.
Kobe's reaction came after a certain Instagram follower claimed in a comment on his post that "a brainwashing was going on." The follower is insinuating that the Paras brothers are being brainwashed by their stepmother Lyxen Paras.
This comment has been deleted as of this writing.