Keeping strong family ties has always been a cherished Filipino value. As more and more families are becoming separated by distance and time, keeping the family intact has become a challenge for our "mga bagong bayani." OFWs may seek a better life elsewhere, but they would always be heroes we as Filipinos should pay tribute to.
PUSH lists down stars who have members of the family working abroad and how they coped with not having these loved ones around.
Vice Ganda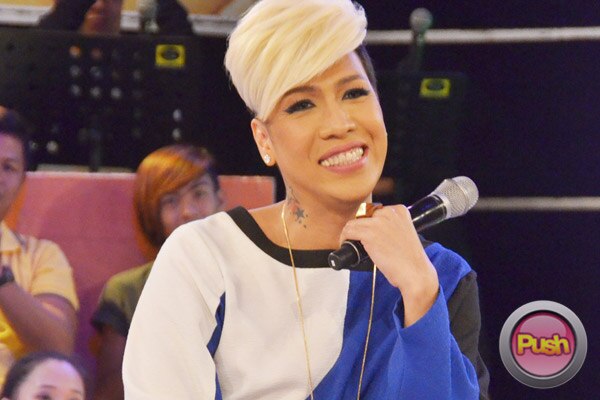 Behind the smiles and crazy antics of Vice Ganda is the heart of a son who had to endure nineteen long years away from his mother. Vice Ganda's mom had to seek greener pastures in America in order to provide a better life for her children. Her sacrifice did not go to waste. "Masaya ako, masaya ang buong pamilya ko na nandito na sila after nineteen years," shared Vice Ganda when his mother came home to a brand-new house, nonetheless. "Noon ko pa pinipilit yung nanay ko na umuwi na, noong maayos na ang trabaho ko, umuwi ka na, huwag ka nang mag-trabaho kasi matanda na. Reunion talaga kaya nag-uumapaw yung kaligayahan ko ng araw na iyon." During Vice Ganda's 38th birthday, his elder sibling was able to send a heartwarming video all the way from New York, and his mother reminded him that "Nanay is only a phone call away."
Darren Espanto
Young as he is, The Voice Kids finalist Darren Espanto, already experiences the effects of long-distance relationships. Darren was born and raised by his parents, both nurses, in Calgary, Canada. In 2014, he tried his luck with The Voice of the Philippines – Kids. This move was the first of many for the young Darren. He won second, with Coach Sarah pronouncing him "the complete package". After a quick visit back to Calgary to take a school test, he headed back to the Philippines with his dad. Come mid-2014, Darren made the life-altering decision to stay in the Philippines to pursue his showbiz career. A downside to this, perhaps, is his being apart from his family. He had to do without his parents being physically present with him. It was surely a challenge to be apart from his family and mentors. After all, his dad was his first voice coach; his mom, his first choreographer. Yet, as they have always been, Darren's parents continue to be supportive of his dreams even miles away. With their love and support, Darren has already made his mark in the music industry, topping the charts, releasing a solo album, and even singing in the Carnegie Hall in New York.
MJ Lastimosa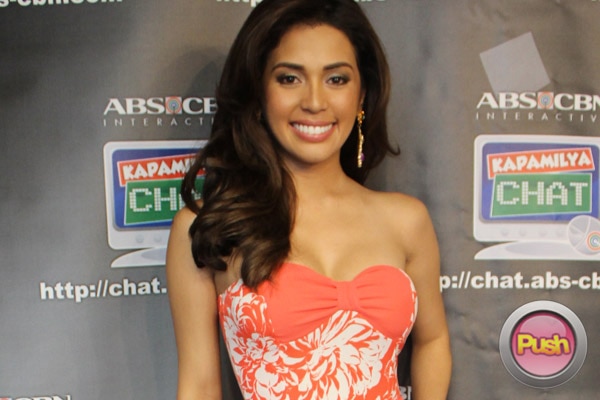 Graceful and regal, Bb. Pilipinas-Universe MJ Lastimosa actually grew up amidst the insurgencies in North Cotabato. Together with her sister, MJ grew up in the care of her uncle, Sergio Lastimosa. Her mother met her father in Manila, where their family first stayed. Her father was an Arab businessman who had a recruitment agency, and in the mid-'90's, both parents had to leave to attend to the business in Saudi Arabia. Although they are far apart, they don't let it stop them from being a family. "I get to talk to my parents from time to time, even to my three younger siblings who live with them," MJ shares. She remains close to her parents and takes to heart their teachings. "My dad taught me that it is still possible to love despite the distance. I may never have bonding moments with him but we know we love each other," she states. "I learned from my mom how to dream." And dream she did. After vying for the crown thrice, MJ successfully represented the country in the Miss Universe pageant, proudly making it in the Top 10.
Jasmine Curtis-Smith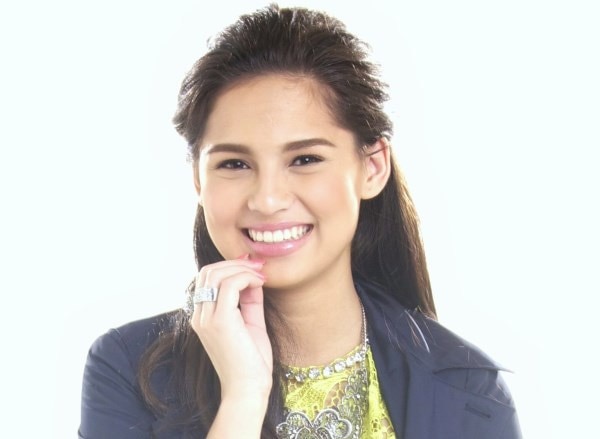 Another celebrity who has experienced the ups and downs of life apart from her family is Jasmine Curtis-Smith. In her blog, Jasmine writes, "We all need heroes in our lives because they can be the ones that provide the change that you've needed or that smile which can turn your world around." Jasmine's personal heroes are her family members. She recalls how her brother, Thomas, would be her anchor through the most trying times. She credits her father, James, "because he continues to love me unconditionally and support me in the paths that I choose to take. Simple and meaningful is how we tend to roll. Jasmine also shares of the struggles her mother, Carmencita, had to go through to provide for her family. "When she first came to Australia, she worked relentlessly and sent every single cent she earned to them and kept enough for her to live a budgeted life." Her mother, says Jasmine, "always finds a way to support me, to make me feel happy, to show her concern for me." Her sister Anne, of course, is not to be crossed off the list. On her rekindled relationship with her elder sister, Jasmine shares: "I guess missing someone makes you realise how much you love them. We've both experienced living a tough life and we've both accepted our pasts. She makes me forget all the times that we were apart, all the times that we both got hurt, and all the times that we weren't able to share together. Most especially, all the times I wished I was with her." It is no secret that she comes from a broken family, but what makes them whole is the fact that they don't miss out on a chance to reach out and be part of each other's lives.
Photo credit to www.philstar.com