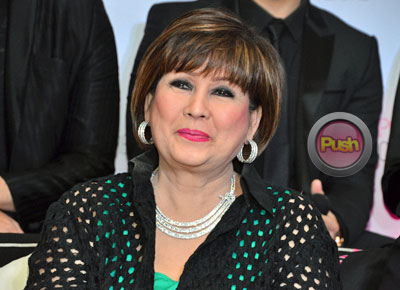 Feisty talent manager Annabelle Rama is back on Twitter with a series of curious tweets. She returned to social media with a series of tweets lambasting a certain person who becomes "bobita" and "tanga" over a guy.
Without revealing the identity of the person, Annabelle started dropping hints about the character of this personality.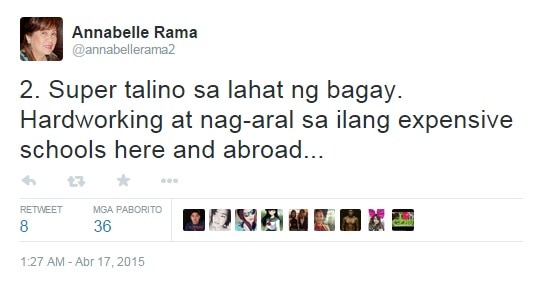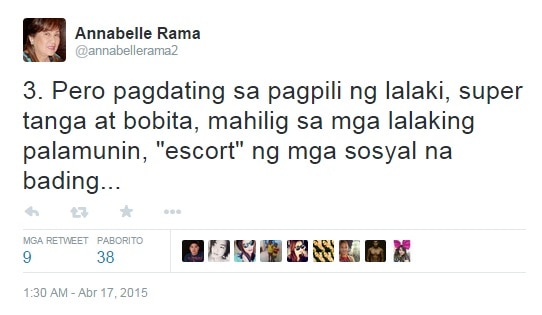 In traditional Annabelle fashion, she revealed what irks her about this unnamed person.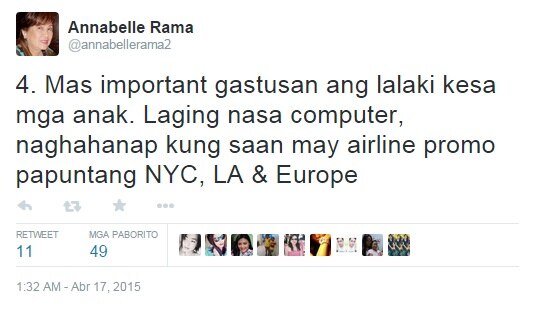 The said traits, according to Annabelle, is what makes this person a "certified sugar mommy."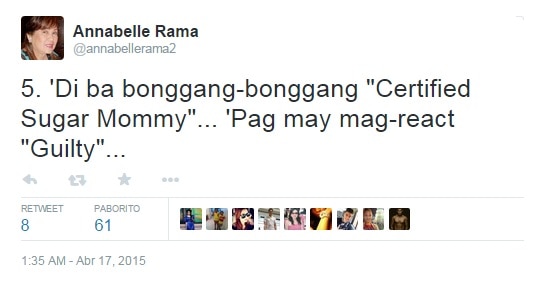 Before ending her rant, Annabelle gave some unsolicited advice to the person when it comes to choosing a guy and in choosing friends.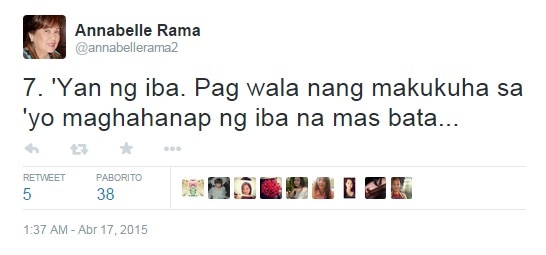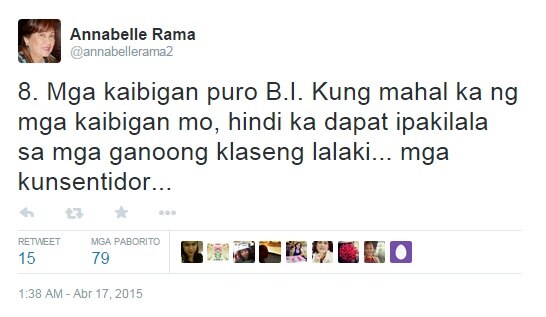 Annabelle's followers speculated that the former actress is once again attacking her only daughter Ruffa Gutierrez. The former beauty queen admitted that she just recently settled a spat with her mother over the latter's disapproval of her current French-Israeli boyfriend Jordan Mouyal.