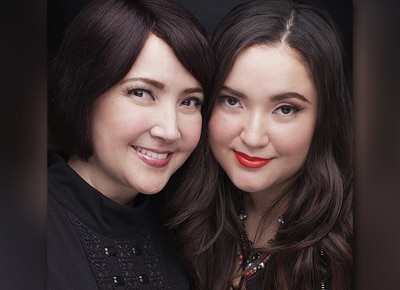 Stylist Alyanna Martinez is seemingly not happy about the recent outburst of her grandmother Amalia Fuentes to the media during the cremation of her mother Liezl Martinez last Monday.
However, just days after the incident, Alyanna posted a few meaningful posts on her Instagram account pertaining to the "truth."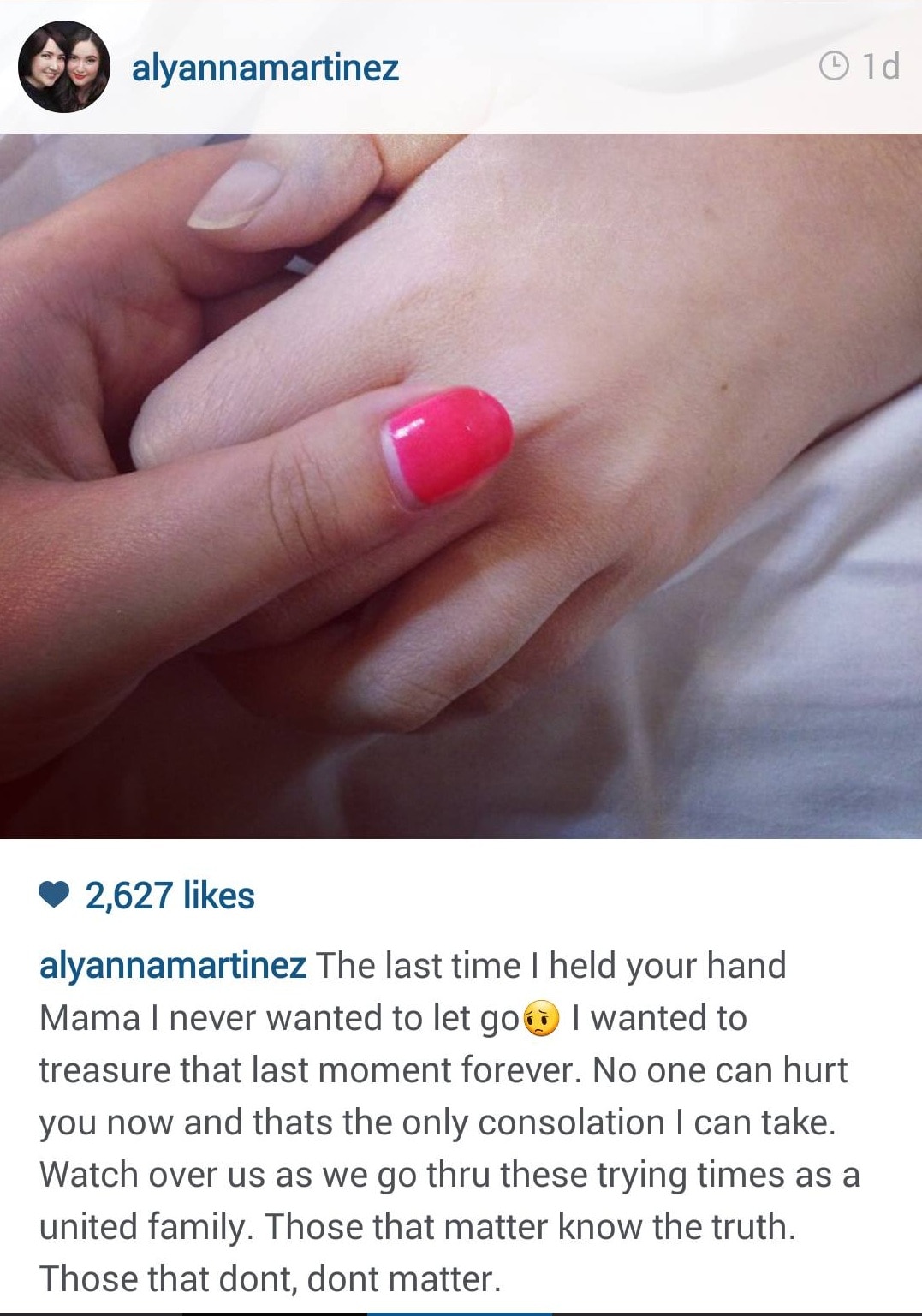 On Tuesday though, Alyanna asked for the public not to judge their family especially since no one else aside from them knows the whole story.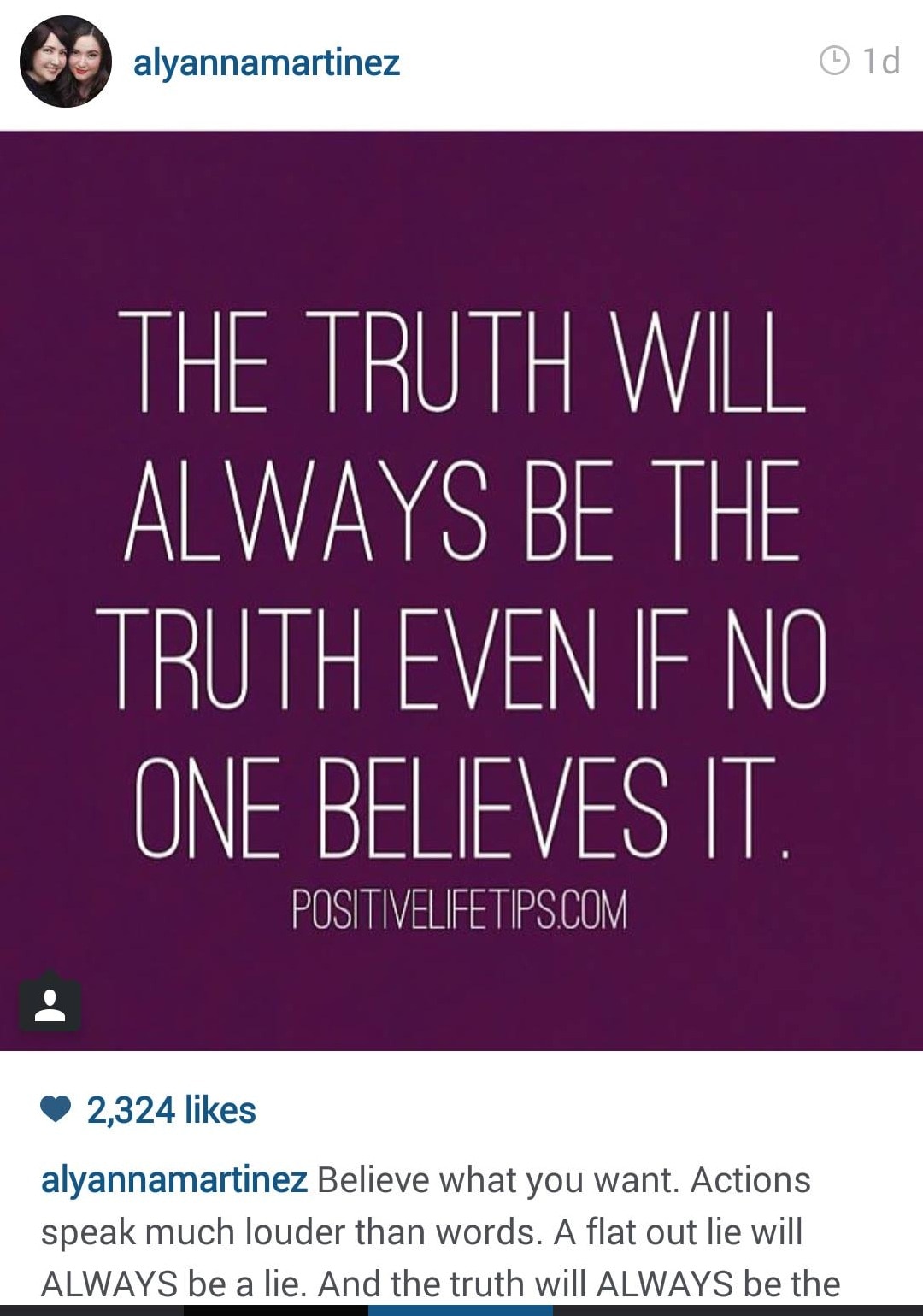 She wrote, "Believe what you want. Actions speak much louder than words. A flat out lie will ALWAYS be a lie. And the truth will ALWAYS be the truth no matter what. My mother is no longer around to defend herself so I delegate that task upon myself now. If you truly love a person, you don't destroy them. Living and/or dead. Enough said.'
She continued, "God will have the final judgement at the end and our ENTIRE clan can rest in peace knowing the truth and not all the malicious attention seeking lies being spread around. You don't know the whole story so don't judge based on the false rants of one single person against a whole room of people who truly and deeply love my mother with all their hearts and not just for show."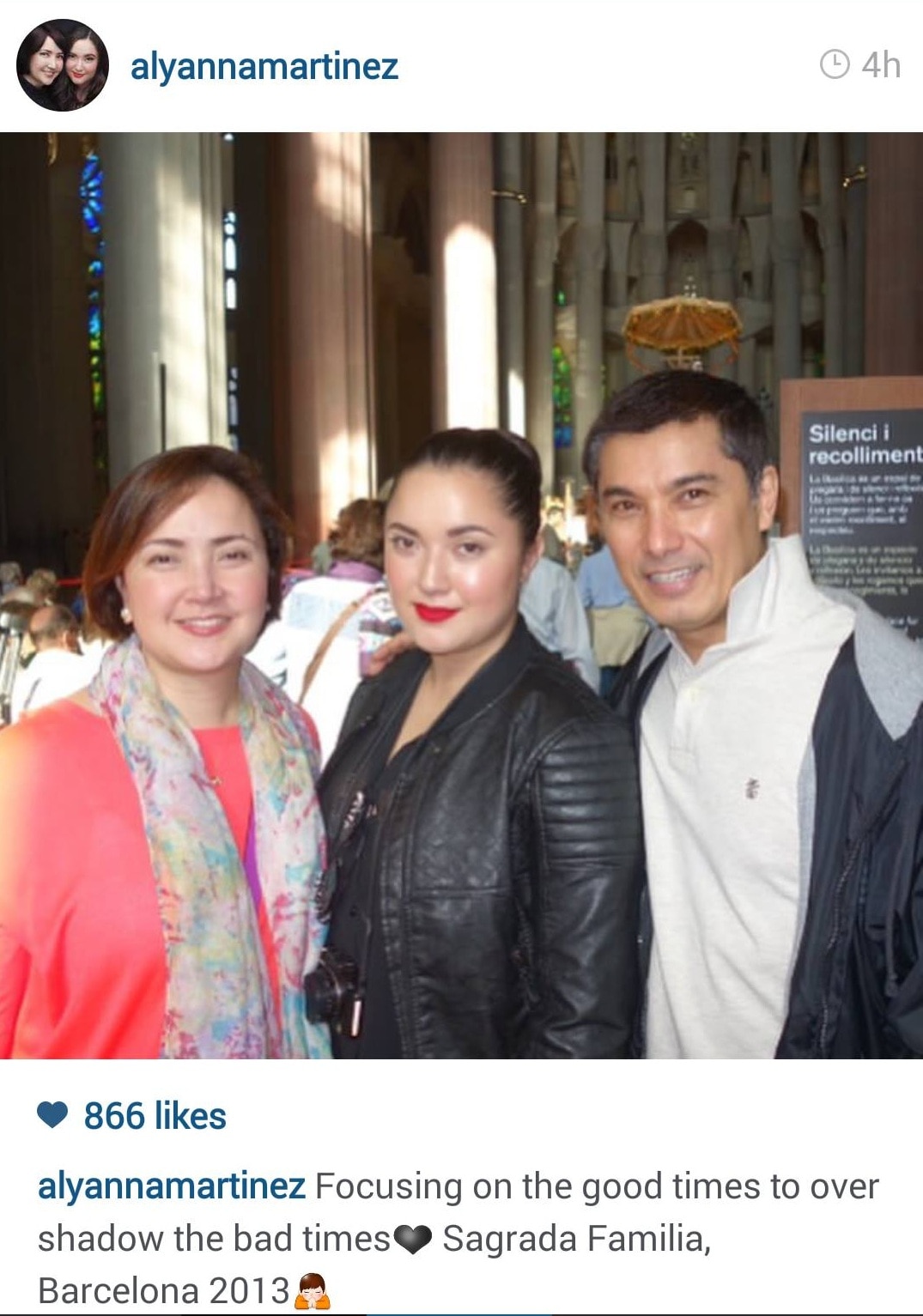 The former movie queen just moments before the cremation ended stormed out of the Arlington Memorial Chapel. The furious Amalia aired to the press her disappointment over not even being mentioned by the host. She also angrily noted that the host never even bothered to let her speak considering that Liezl is her only daughter.
Amalia also lamented how she was "shut off" from her daughter's life soon as she got married. It may be recalled that Amalia and Liezl's husband Albert Martinez haven't been in good terms ever since.
"All this time, they shut me off from her life because they wanted sila-sila. Ako, I was just in the sidelines, just watching that Liezl is alright," she said.
She continued, "Andito ako sa sideline because I know she's married and that is what her husband requires her na sila-sila lang. So, for the longest time, I was never part of their life, but I was always there for her. And 'yung mga pakitang tao, mga publicity na mga picture-taking na mga sweet, hindi 'yan totoo! "It is in the heart and Liezl knows that. And I was there."
The former actress even stressed that for the longest time she has never intruded on Liezl's life.
"I want to let the whole public know na even though we are not mentioned, because puro asawa niya, puro lahat, we are here and we are the most important people… I raised my daughter by myself. And when she was 18, she had her husband, and I stepped back from her life because I wanted to give her a chance to be happy na," she said.
However she pointed out that she didn't abandon Liezl "Kasi ang ini-expect ng tao na I will interfere, I will intrude. No, I did not intrude, 'di ba? But now, on her last days, I wanted to be part again of that life."
Main photo credit to alyannamartinez Instagram