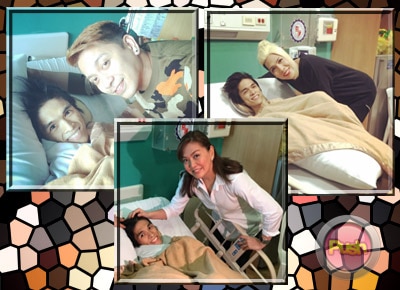 More and more personalities are going out of their way to visit Jam Vhille Sebastian, half of he YouTube sensation Jamich.

Jam, on Monday, through a post on the Instagram account which he shares with his girlfriend Michelle Liggayu can be seen smiling with Sampol King Jhong Hilario.
On another post, Jam was seen with news anchor Karen Davila.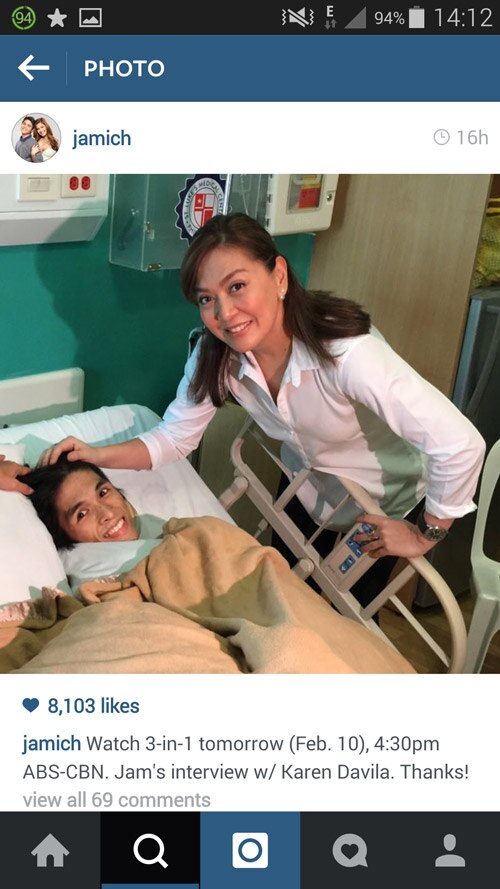 Turns out that amid his worsening condition due to his Stage 4 lung cancer, Jam was able to grant an interview for Karen which will air today.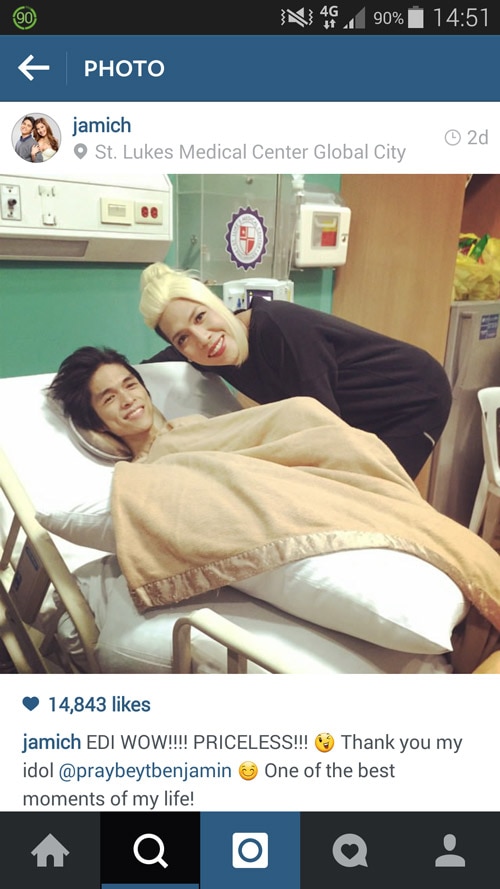 In fact, Jam even called the encounter "one of the best moments" of his life.
Jam's mother, Maricar Sebastian, in a separate interview tearfully revealed that her son has already told her that he wants to seek euthanasia in order to end his pain.