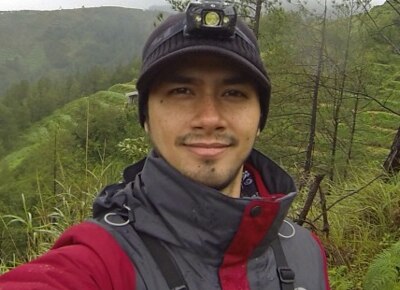 On one of Oyo Sotto's Instagram posts where he took a selfie with his children Kiel and Ondrea, an Instagram user left a comment and asked Oyo if he would let his daughter marry a "grandpa," most likely in reference to his dad Vic Sotto marrying Pauleen Luna who is several years his junior.


Some of Oyo's followers advised him to ignore the harsh comment but he did not let it pass and he answered the bashers.
He commented, "Stop the hate. At least my dad and Pauleen are doing the right thing. They both want to get married. Hindi namilit ang tatay ko."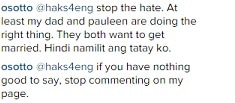 The basher has not yet responded to Oyo's reply.