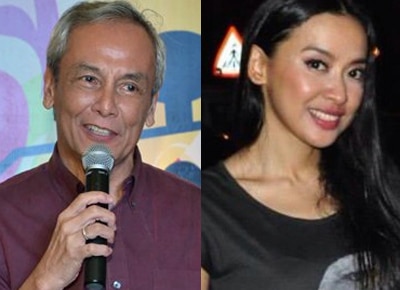 The plot continues to thicken as sexy performer Mocha Uson and musician Jim Paredes continued to trade barbs on social media.
After taking into his blog to address at length her "twisted" comments about him, Uson posed a question to Paredes.
"Sir, FYI, you are not the only famous OPM Artist I know who is against Duterte and you are not the only person who interviewed me. The question is why did you react so fast?" she posted.
Uson's post is a response to Paredes's comment where he expressed his "beef" against presidential aspirant Rodrigo Duterte over his recent cussing of the Pope and revelation of his womanizer side.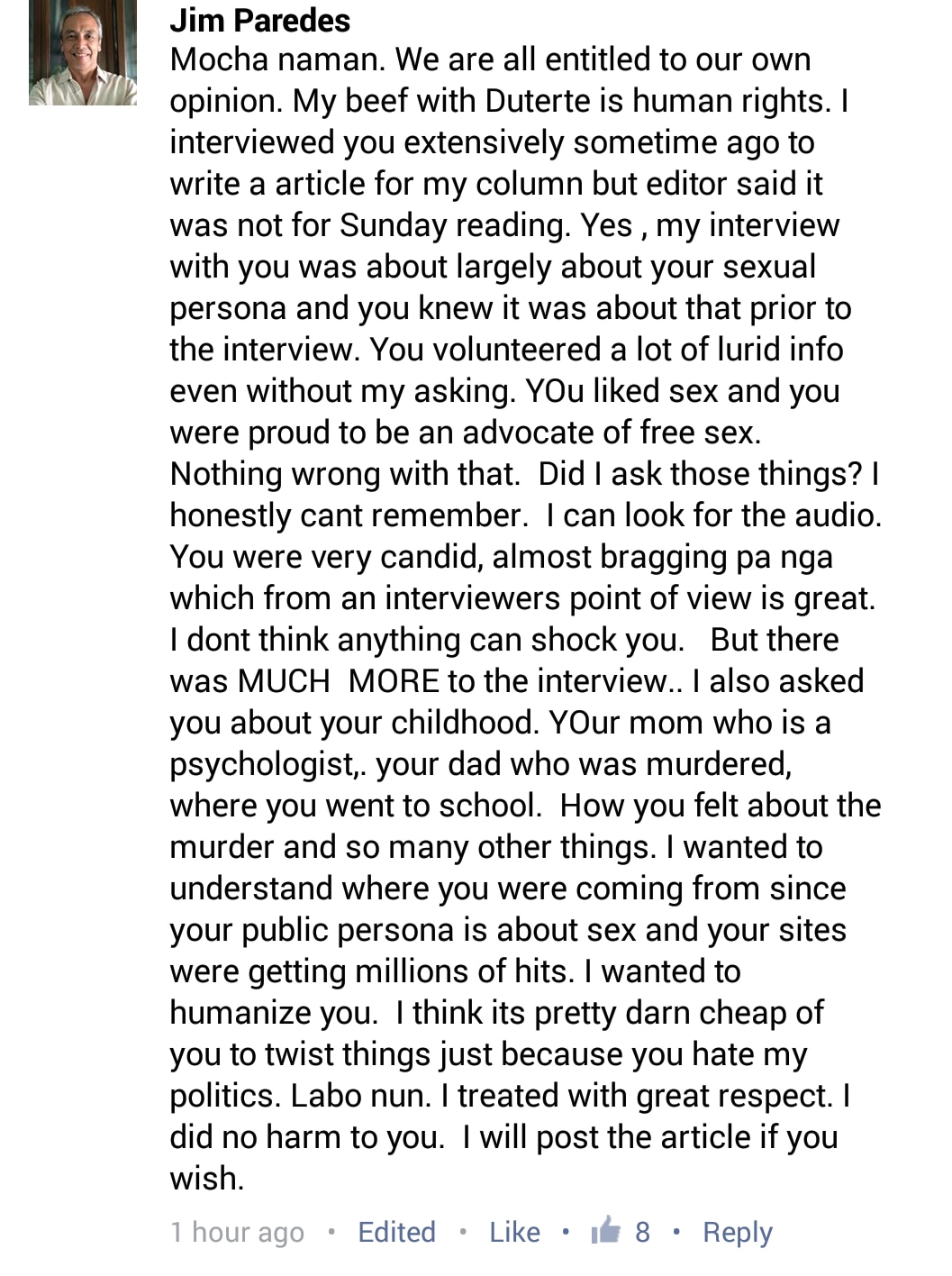 The APO Hiking Society member was reacting to Uson's recent blind item where she insinuated that a certain "OPM artist" failed to humanize her when she was interviewed by the person for they only focused on the topic of sex.
The singer-musician also slammed Uson on his blog over her supposed effort to discredit him. He even posted the column article he wrote from their interview in 2012.
"From out of the blue, she recently lambasted me on her site because I am not for Duterte. She made twisted comments about me which I suppose is for the purpose of discrediting me," he said on his post.
He also added, "I interviewed her in 2012. That was the first and last time we ever met. (The post-traumatic 'shock' she felt only now, 4 years after came because I am not a Duterte fan. Very strange). LOL"
The two's conflict started with Mocha's earlier blind item which she posted on her Facebook account.