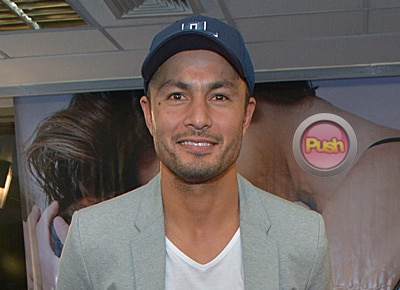 In one of Derek Ramsay's Instagram post, fans of the Optimum Star Claudine Barretto questioned him about his alleged refusal of a project involving their idol Claudine. The fans were referring to Claudine's upcoming TV series on TV 5 called
Bakit Manipis Ang Ulap
where her leading man is Diether Ocampo.
Derek at first was surprised with the hate that he's receiving but he told that he never disrespected the Optimum Star.
He explained that he never disrespected Claudine but he doesn't need to reveal why his supposed project with Claudine did not push through.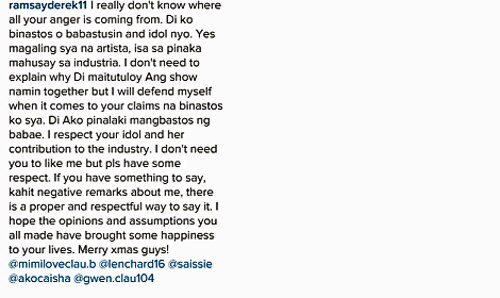 One of Claudine's fans then demanded Derek to air his side of story to prevent misunderstanding and false assumptions.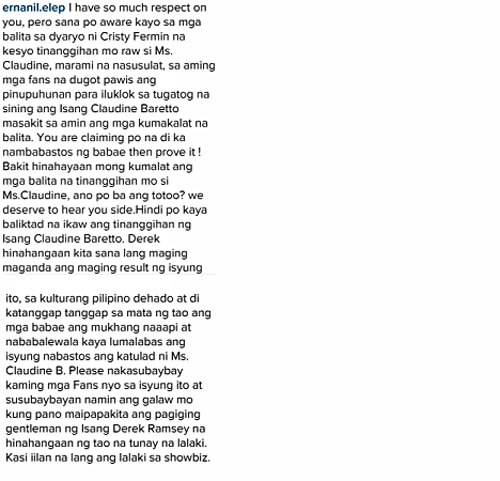 Derek replied and said that their schedule was one of the reasons why he had to turn down the project with Claudine.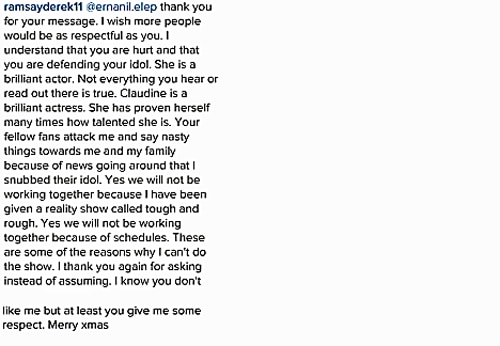 Fans of the actor also commented on the post saying they know he is a good guy and support whatever project Derek has, specially his upcoming Star Cinema movie All You Need Is Pag-Ibig.