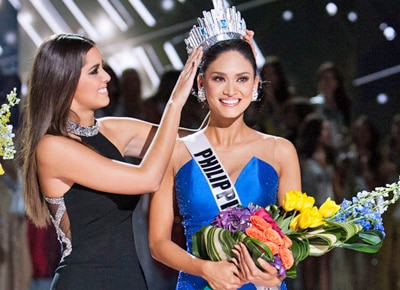 Local celebrities also went abuzz after Miss Universe 2015 host Steve Harvey admitted on air that mistakenly announced Miss Colombia Ariadna Gutierrez as the winner when it was really Miss Philippines Pia Alonzo Wurtzbach.
Celebrities immediately took their reactions to their respective Twitter accounts just moments after Pia was announced as the rightful winner and after Steve showed the official elimination card for the camera.
Some noted how the horrible mistake was unimaginable and unbelievable.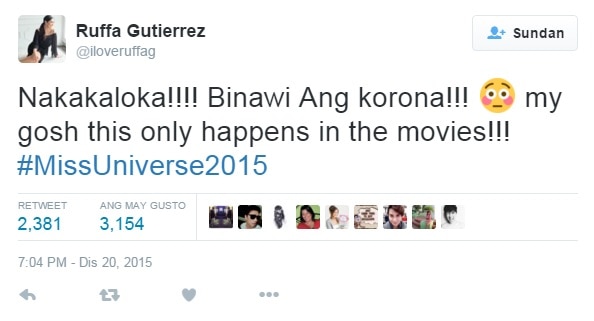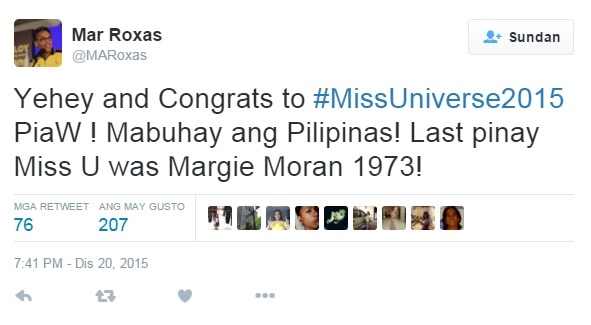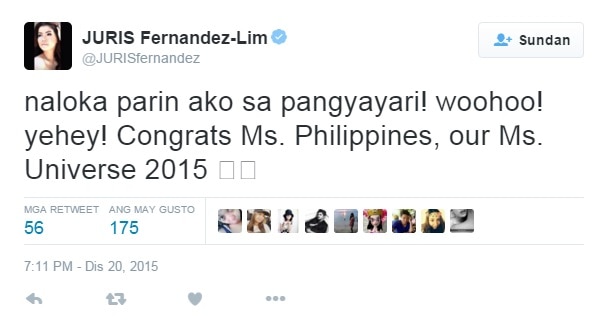 There are those who pointed out that Pia should have been given the "rightful Miss Universe moment."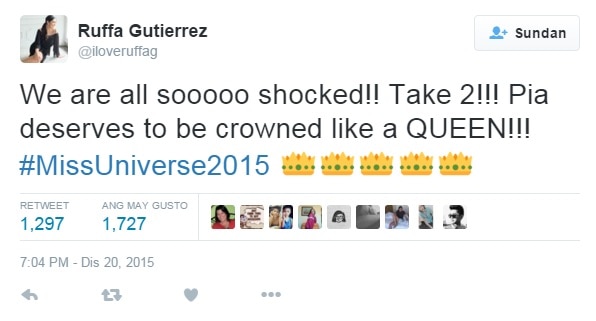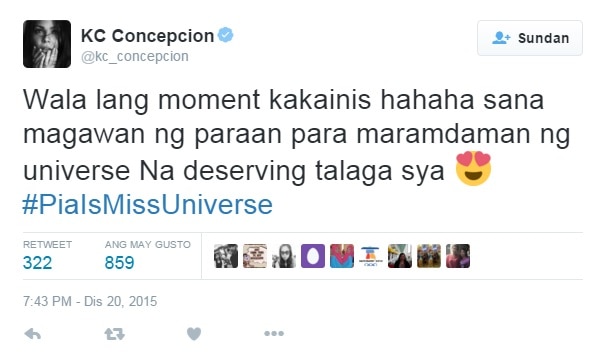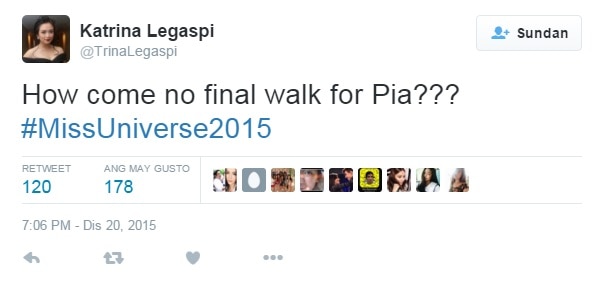 As fun-loving Filipinos, some personalities weren't able to pass up on cracking a joke about Ariadna's "short reign."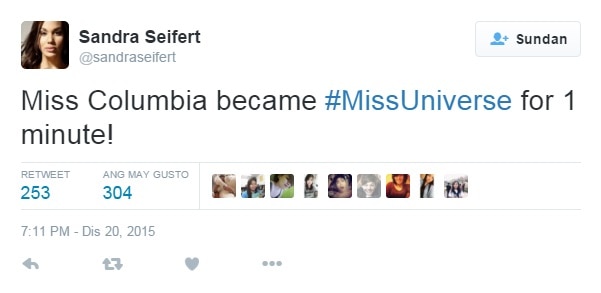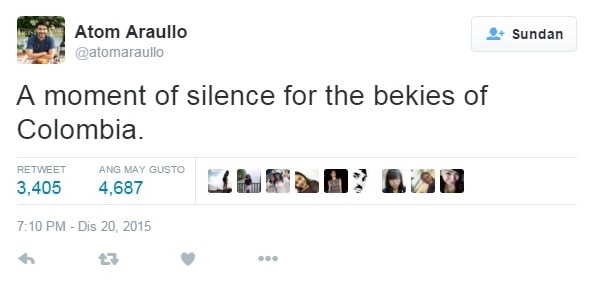 However there are those who "felt bad" about the confusion and how Ariadna felt afterwards.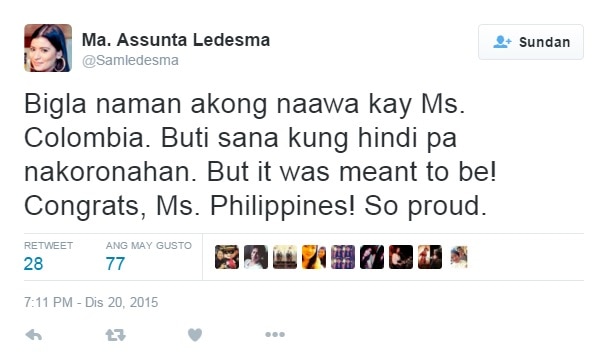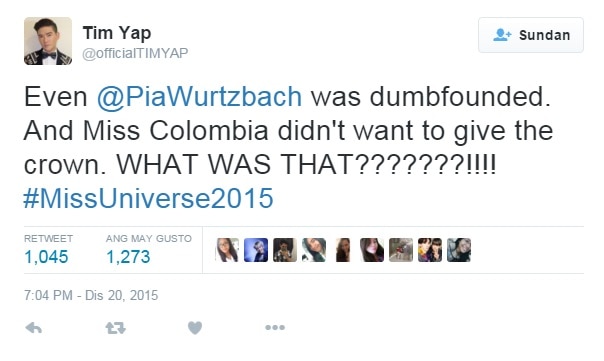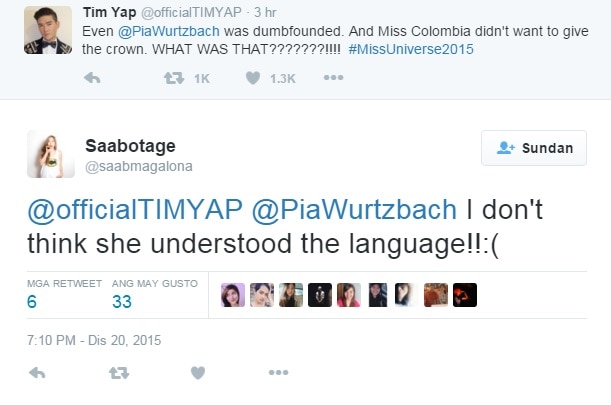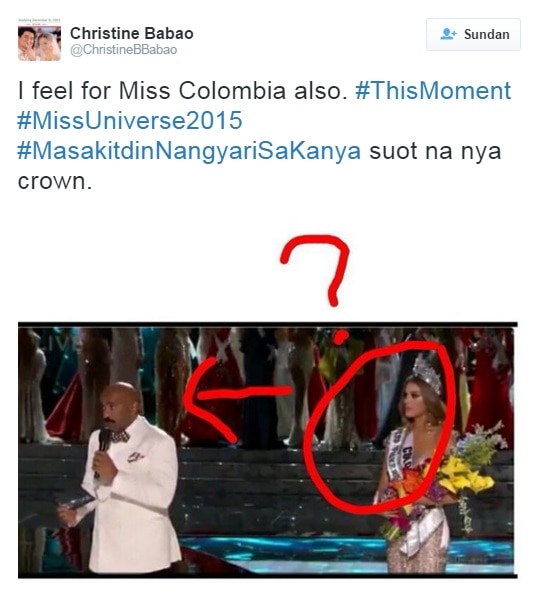 While others made pun of Harvey's mistake with a meme or a punch line.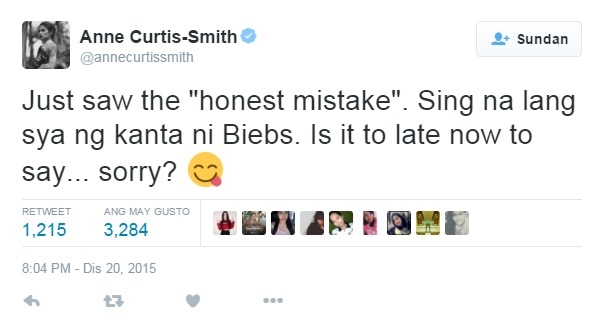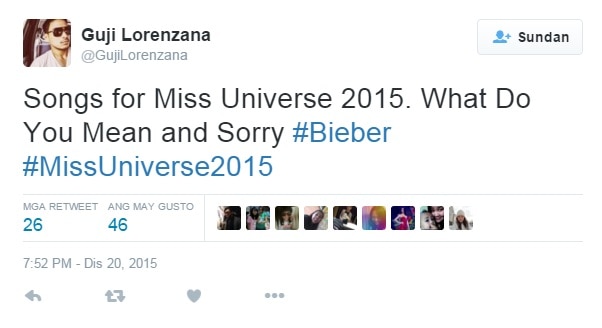 Even international celebrities joined the Filipinos' joy over Pia's win.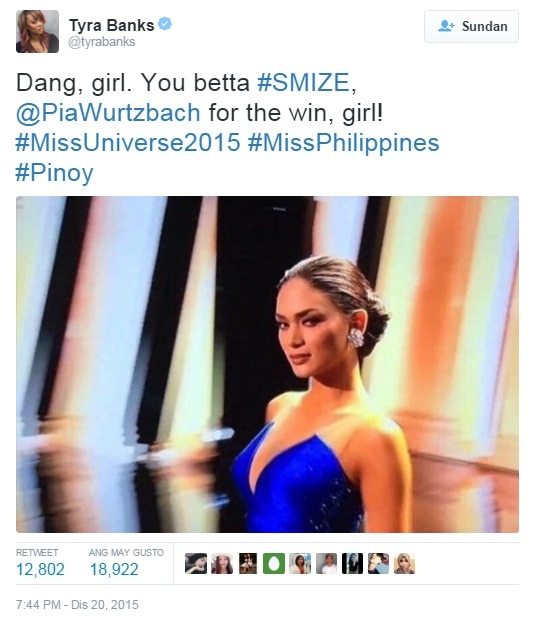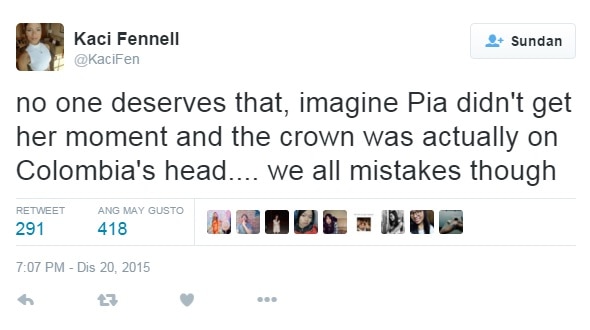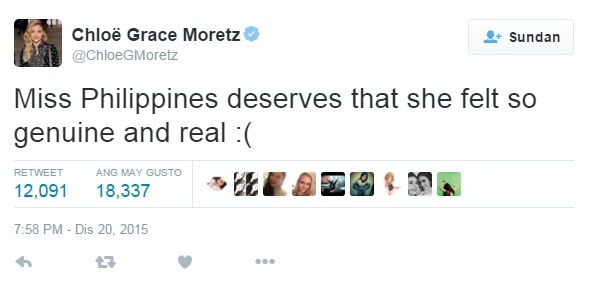 In the end everyone was happy that the 42-year Miss Universe drought has been ended by Pia.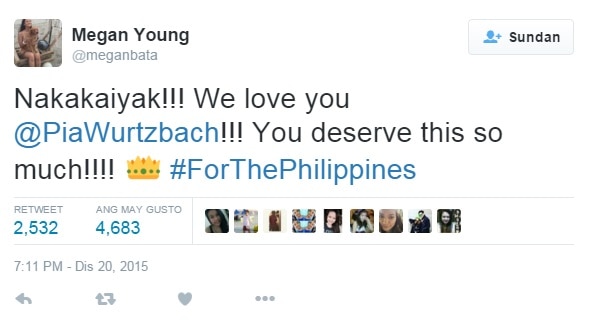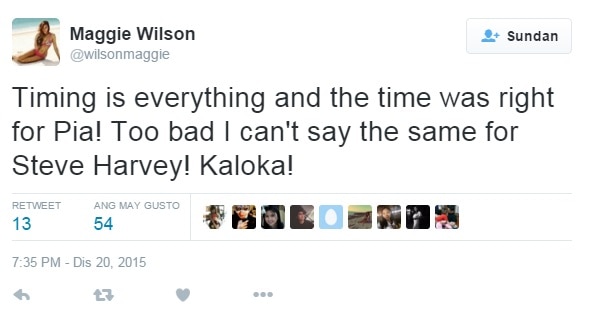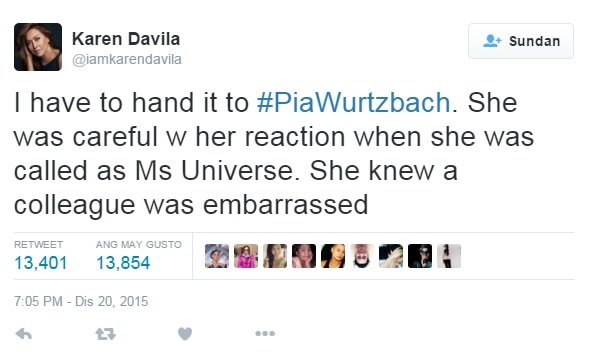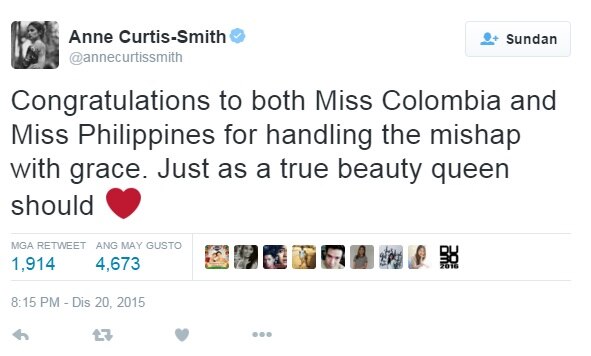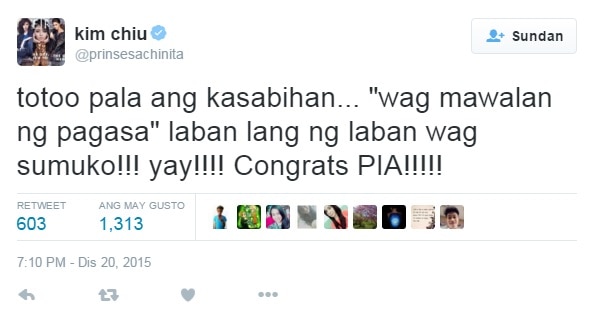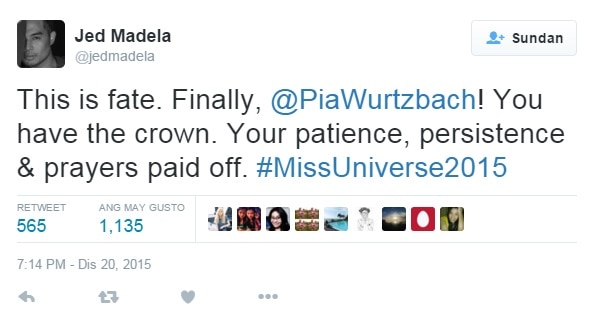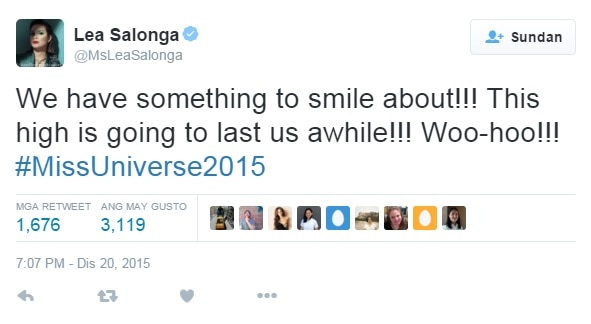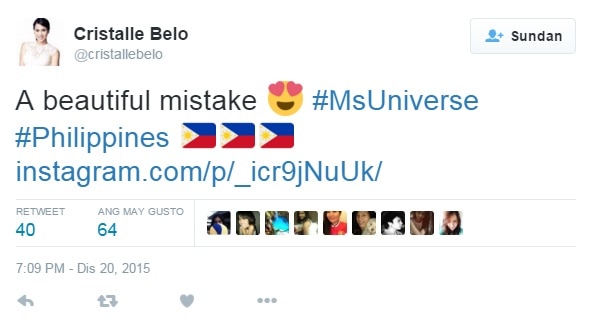 Even public servants weren't able to contain their joy for Pia.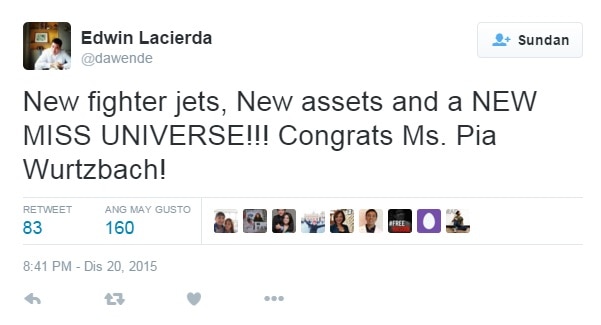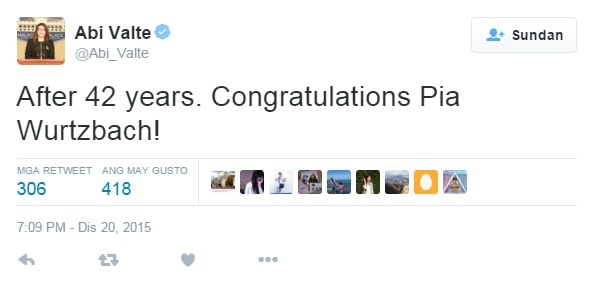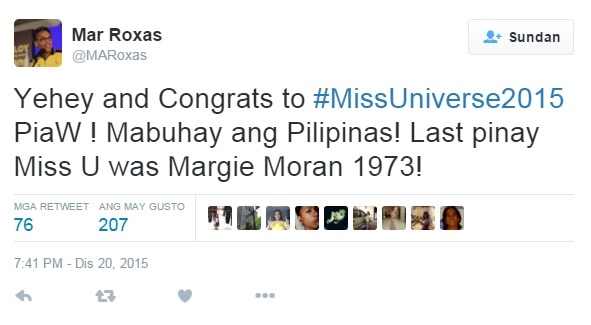 Pia's co-beauty queens were also in high spirits over her win.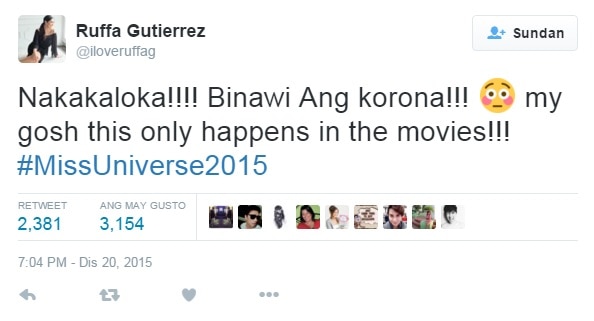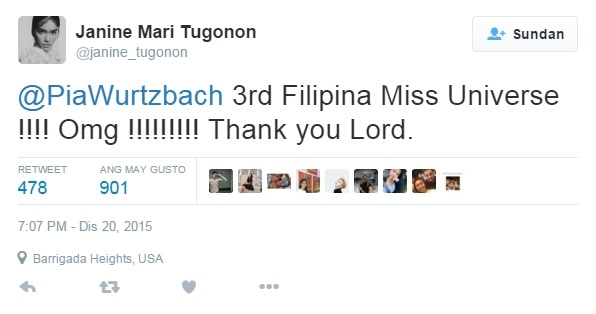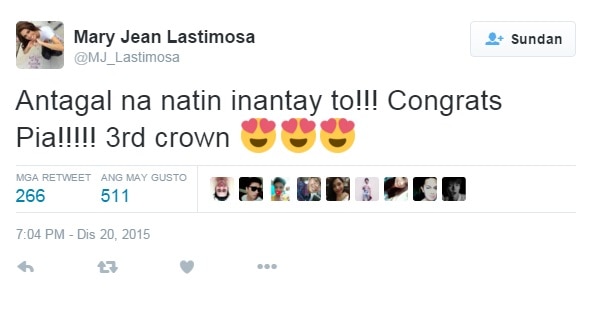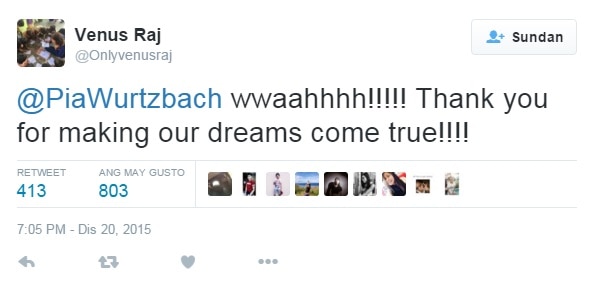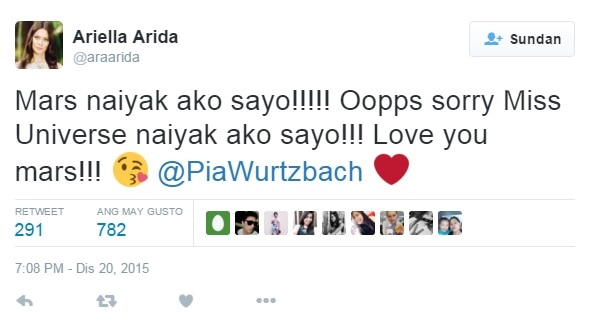 Mainphoto credit to Miss Universe Press Site