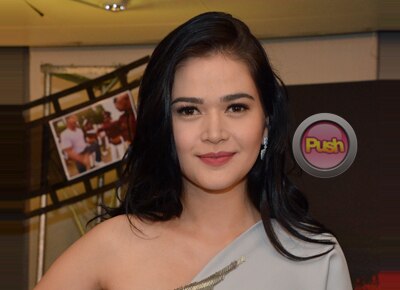 Bela Padilla amazed many netizens for her acting skills in the Ang Probinsiyano episode #Dalamhati.
In the episode, Cardo (played by Coco Martin) has no choice but to reveal to Carmen (played by Bela) that he is not her husband Ador. Ador had already died during an encounter and Cardo, Ador's twin, has to pretend to be him so that they'll catch the syndicate who killed Ador.
A crying Carmen refuses to believe Cardo and she leaves home, bringing her son with her. Later in the episode, Cardo and Delfin show Carmen the body of Ador. Carmen sobs pitiably and she lashes out at Cardo and Delfin for having fooled her.
Even celebrities couldn't help but be touched by Bela's performance.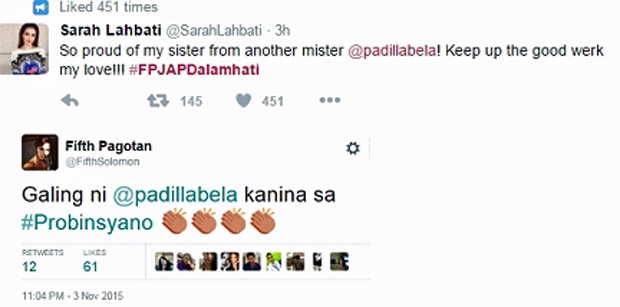 Similarly, a lot of Pinoy netizens raved about Bela's acting skills making "Bela Padilla" trend nationwide.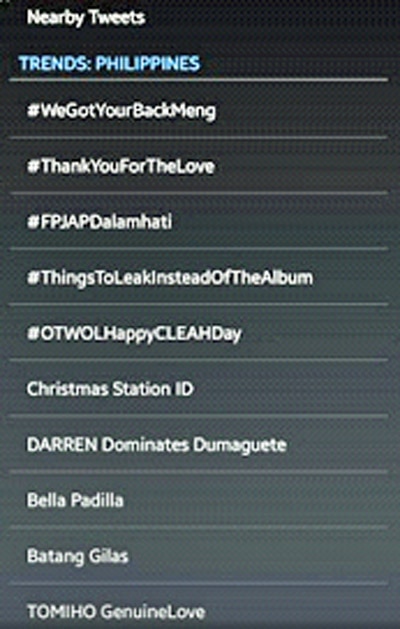 Bela herself took to Twitter to express her gratitude to netizens for appreciating her performance.