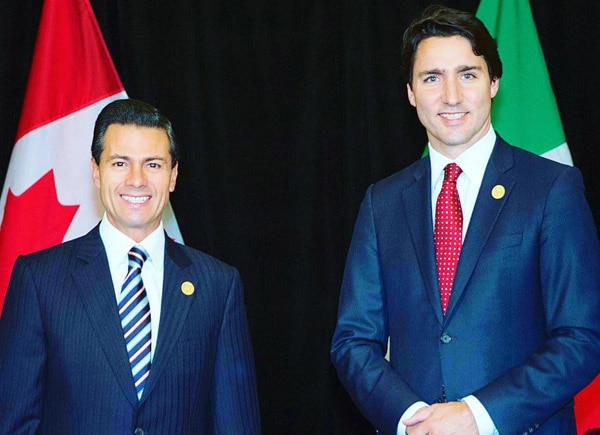 Photo Credit: @penanieto on Instagram
Amidst traffic woes and protests, Filipinos take a break from their APEC 2015 concerns and debated online, who's hotter: Canada Prime Minister Justin Trudeau or Mexican President Enrique Pena Nieto?
With the arrival of the world leaders yesterday, Pinoys have taken interest on these two heads of state because of their public charm and appeal.
President Nieto is Mexico's president since December of 2012 and has requested for President Noynoy Aquino's sister, actress Kris Aquino to present during his state visit. The Mexican president is 49 years old, married and with 4 children.
Prime Minister Trudeau, meanwhile, won Canada's elections just recently. He is the son of former Canadian Prime Minister Pierre Trudeau and the second youngest ever to hold the seat. The 43-year-old PM is also married and has 3 children.
The votes are still coming in. Who is your #APEChottie?