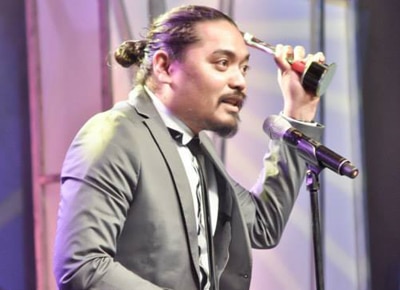 What makes a video viral? Aside from the funny clips on cats and dogs, heartwarming narratives almost always make the cut and touch the lives of many all over the world.
One of the most recent ones that has been making the rounds online is a video entitled "Grandma's Little Angel," which tells a simple yet poignant story of family and success. It's about a young woman named Kassie and her grandmother Linda who used to run a local chocolate shop in Lipa, Batangas. Sadly, Lola Linda is forced to close her business down. Seeing how sad this made her beloved lola, Kassie persevered to revive their family business. She eventually achieves this goal and happily shares her success with her grandmother. After all, it was beloved Lola Linda who has instilled in her the love for chocolate-making and the passion to pursue her dreams.
Behind this compelling drama complemented with a powerful visual storytelling is award-winning Filipino director and cinematographer Dan Villegas. With such talented artist at the helm, it is no wonder that "Grandma's Little Angel" has become a hit.
"The first time I heard the concept for Grandma's Little Angel, I was excited to shoot it. Everyone has a Lola, or someone they love, so this is highly relatable," he said. "I was close to my own Lolo, so I wanted to make this for him.
As a director, Villegas' impressive portfolio includes blockbuster hits "The Breakup Playlist" (2015) and "English Only, Please" (2014). Before that, he was responsible for the cinematography of "She's The One" (2013), "Bakit Hindi Ka Crush ng Crush Mo?" (2013), "Forever and a Day" (2011), and "Mayohan" (Cinemalaya 2010).
A graduate of the Ateneo de Manila University with a degree in Interdisciplinary Studies (Communications & Creative Writing), he was recognized by his alma mater with the Loyola Schools Awards for the Arts: Screen Arts Category in 2004. He was also named Best Cinematographer for the short film "Genesis" for the ADMU Video Open in 2006.
His other list of recognitions are nominations for Best Cinematography at The Star Awards for Movies, FAMAS Awards, Golden Screen Awards, Young Critics Circle Awards, and the Gawad Urian, the Best Director title at the 2014 Metro Manila Film Festival, and the Best Cinematography Award at the 2008 Cinemalaya Film Festival.
All these creations and recognitions were all made possible through the help of the people closest to him. In making "Grandma's Little Angel," Villegas drew inspiration from his own family and fondly recalled some of his most cherished memories. He shared, "My dad is an OFW, so we value precious limited time together. So during the weekends we always have a barbeque at our old house, and we had different responsibilities, from setting up the grill, to cooking to washing the dishes. I want the viewers to feel lucky that there are people who love them, and that they should tell their loved ones how appreciated and cherished they are."
Indeed, success is best shared with the people who inspired it. Watch the clip below and see how Director Villegas put out this message.