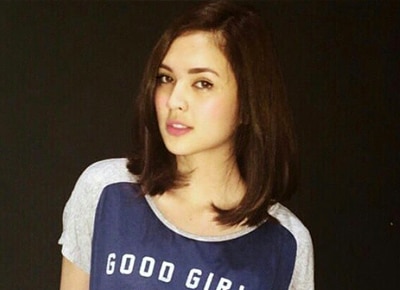 Young actress Sofia Andres received flak from the netizens after hosting the UAAP Cheer dance competition last Saturday, October 4 and it even trended on Twitter nationwide. After her hosting stint, she decided to take a break from her social media accounts like Twitter and Instagram.


On Twitter, she said she'll be back soon.
On Instagram, she posted 3 photos of a lifeline and said, "I'll be back soon… HAPPY 1 MILLION FOLLOWERS!!! Thank you for everything the love and support... I may not be posting.. but I will always check on you... I promise that I'll be more active when I'm whole again.. I hope I made you guys smile with my posts..I hope I made you feel special with the dms I sent you.. I hope I made you feel appreciated.. the tagged photos that I liked...I can see all of you.. I feel the love.... and you gave me strength... my dear followers... I'll miss you.."
Some of her followers told Sofia to cheer up and that they will be anticipating her return to social media.