Halloween is fast approaching and this is the time where spooky costumes, stories, and characters come out. Here are some of the most unforgettable characters from the Philippine horror films and series.
Lobo (2008 TV Series)
Lobo is a supernatural-fantasy horror TV series that aired on ABS-CBN in 2008 which starred Piolo Pascual as Noah Ortega who is part of the Philippine Army and Angel Locsin as Lyka Raymundo who is an aspiring fashion designer but will eventually turn out to be a wolf because she's the "Huling Bantay."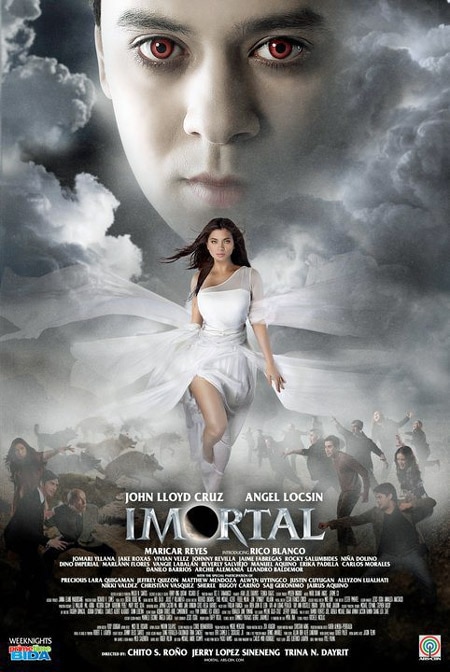 'Taong Lobos' in Imortal (2010 TV Series)
The Taong Lobos or the people who can turn themselves into wolves are the ones who fight vampires who arrive in their territory. Imortal is a sequel of the TV series Lobo. This time Angel Locsin played the role of Lia Ortega, daughter of Lyka Raymundo, which was her character in Lobo.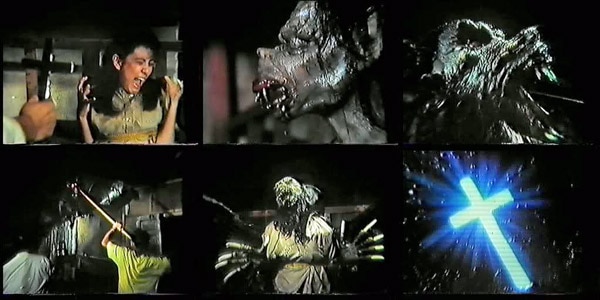 https://s1266.photobucket.com/
Impaktita (1989 Film)
Impaktita is a horror movie directed by Teddy Chiu (Teddy Page). This story revolves around Cita (Jean Garcia) whose mother is an Aswang killed by the people in their town. On Cita's 18th birthday, she'll eventually turn into an Aswang too.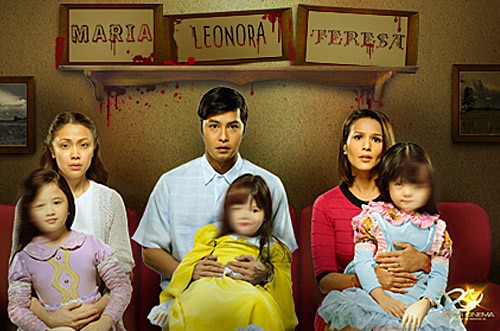 Maria Leonora Teresa (2014 Film)
Maria Leonora Teresa is a horror-suspense drama film directed by Wenn Deramas, which stars Jodi Sta. Maria, Zanjoe Marudo, and Iza Calzado. Their characters' children are killed in an accident during their field trip. To manage the loss of their loved ones, a psychiatrist gave them life-sized dolls that look like their children but these dolls have lives of their own.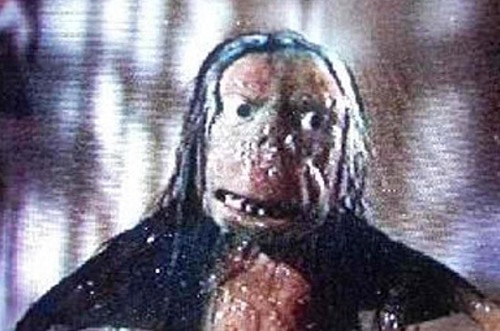 Photo credit to www.filipiknow.net
'Undin' in Shake Rattle and Roll III (1991 Film)
The popular water nymph named Undin was shown in the third installment of the movie Shake, Rattle and Roll. Sally (Candy Pangilinan) took out an egg from a lake and gave it to her best friend Maloy (Manilyn Reynes). Both of them didn't know that the eggs are Undin's children and as a mother, Undin chased after her eggs and killed those who destroyed the eggs. Only one egg survived.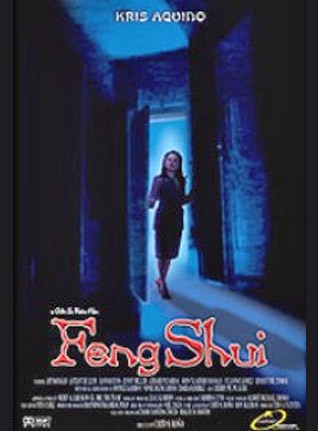 'Lotus Feet' in Feng Shui (2004 Film)
Lotus feet was the lady roaming around the house of Joy (Kris Aquino). Joy found a Bagua, a mirror that drives away bad luck but she didn't know that the bagua was cursed. Every person that looks in the mirror will eventually die and the cause of death will have a connection with the zodiac sign of the person. Lotus feet's siblings originally owned the bagua then later on her family left her during a revolution in China. She was left with her servants but her servants betrayed and killed her thus, cursing the bagua before she died.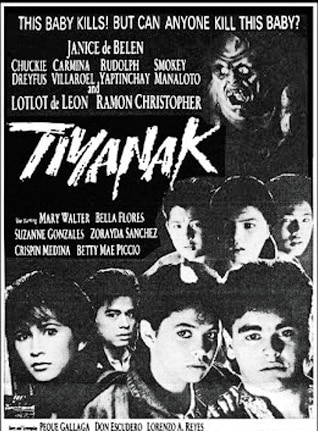 Tiyanak (1988 Film)
The popular Tiyanak came to life in the 1988 horror movie Tiyanak directed by Peque Gallaga. Julie (Janice de Belen) decided to adopt the newborn baby that was found by her sister (Lotlot de Leon). She didn't know that the adorable baby she took in transforms into a demonic creature that can kill a person.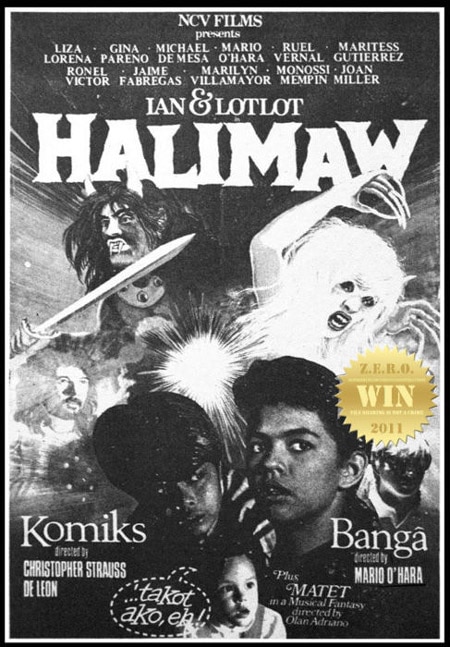 Halimaw sa Banga (1986 Film)
Halimaw sa Banga is one of the most popular Filipino horror films of all time. A curse is placed on a large jar that contains a witch trapped long ago. The witch promised to have its revenge when his/her spirit awakens. Every person who'll look into the jar will eventually die.