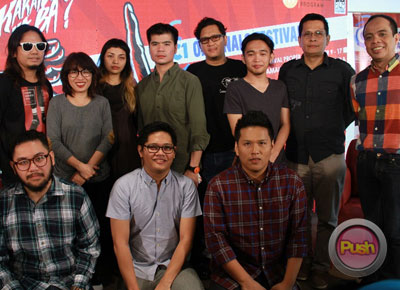 Ten years is a good round number to wrap up an era. For its first ten years, Cinema One Originals has produced some of the most unique, diverse, adventurous independent films in Philippine cinema. On its eleventh year, it is ready to level up.
Welcome to Cinema One Originals Mark 2.0. As exemplified by its new tagline "Kakaiba Ka Ba?" Cinema One Originals continues to uphold diversity and uniqueness in Philippine Cinema, an exhortation and an affirmation for both filmmakers and film-goers. This year marks the first of another ten years and beyond and promises more of the same only bigger, better, bolder.
Starting everything off are our nine Originals 2015. Joel Ferrer's cross-generational screwball rom-com "Baka Siguro Yata" which stars Valerie "Bangs" Garcia, Dino Pastrana, Ricky Davao, and Cherie Gil.
Sheron Dayoc's religious horror gothic "Bukod Kang Pinagpala" featuring real-life mother and daughter Bing Pimentel and Maxie Eigenmann as a mother and daughter in the grip of sinister forces.
Ivan Andrew Payawal's comedy about suicide and celebrity "The Comeback" features Kaye Abad as a fading star whose life takes an unexpected turn.
Sari Dalena's "Dahling Nick," an experimental docu-fiction hybrid that celebrates the life and work of Nick Joaquin with Raymond Bagatsing in the eponymous title role.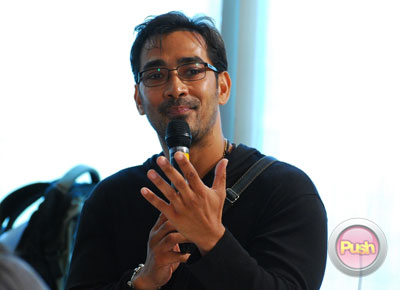 Bor Ocampo's "Dayung Asu," featuring Ricky Davao and Junjun Quintana as a father and son enmeshed in a life of crime, is a homage to Pinoy action set in a unique milieu.
Ralston Jover's "Hamog" blends neo-realism and magic realism with Zaijan Jaranilla and Teri Malvar as street children.
Carl Joseph Papa's fully-animated "Manang Biring" is the touching story of a terminal patient and her estranged daughter with Erlinda Villalobos in the title role.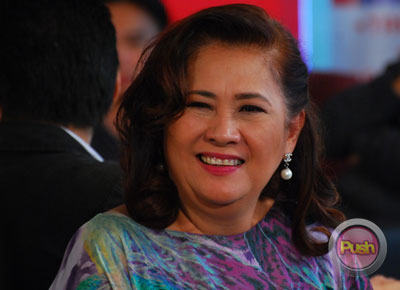 Raymond Red's "Mga Rebeldeng Walang Kaso" is a look back at the early days of the first wave of Philippine independent cinema with Felix Roco, Epi Quizon, Earl Ignacio, and Nicco Manala.
And lastly, Ara Chawdhury's "Miss Bulalacao", which introduces performance artist Russ Ligtas in his first film role, is a comedy about a young drag queen whose life is changed by a strange encounter.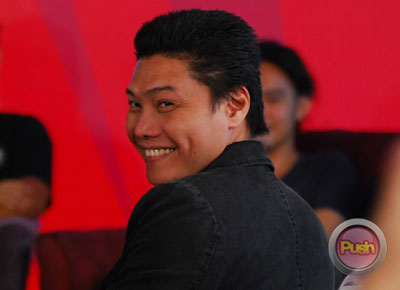 Aside from the nine Originals 2015, there will a Special Presentation of Cinema One's production of Sherad Sanchez's found footage horror film "Salvage," with Jessie Mendiola as a reporter lost in a haunted jungle. There will also be an impressive program of films showcasing the best of world cinema, including Miguel Gomez's "Arabian Nights," Hou Hsiao Hsien's "The Assassin," Hong Sang Soo's "Right Now Wrong Then," Yorgos Lanthimos' "The Lobster," and Roy Andresson's "A Pigeon Sat On A Branch."
This year's Filipino Classics will be highlighted by a restoration of Ishmael Bernal's "Ikaw Ay Akin" with no less than Nora Aunor and Vilma Santos, as well as restorations of Lino Brocka's "Insiang" and Marilou Diaz Abaya's "Karnal."
In the spirit of commemorating revolutionary cinema, Cinema One Originals 2015 will pay tribute the first wave of Pinoy indies, the short filmmakers from the 80s led by Raymond Red, Nick De Ocampo, Rox Lee and Joey Agbayani, the pioneers of alternative cinema. As an auxiliary program, there will be also a showcase of 10 short films from the Philippines, New Zealand and Iran. Here is the form's glorious past and it's glittering future.
From November 9-17, cinemas at Trinoma, Glorietta, Resorts World and SM Megamall will be haven for discerning cinephiles as Cinema One Originals once again celebrates cinema with a difference. Kakaiba ka ba?