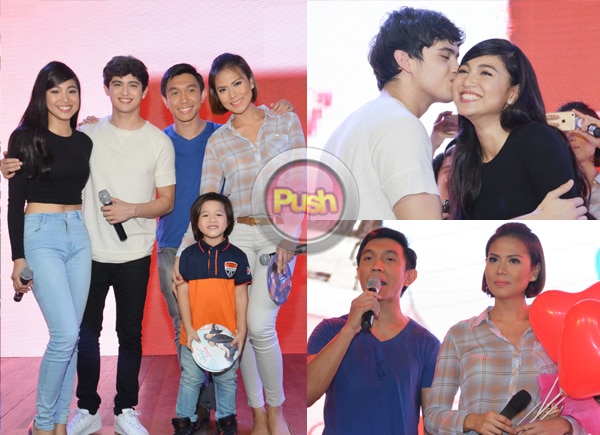 Several hundreds of OTWOListas or fans of Kapamilya primetime soap
On The Wings of Love
crowded the activity center of Market! Market! Just to see the kickoff show of their
Spread the Love Tou
r on Sunday.
Almost all the cast were present from lead stars James Reid, Nadine Lustre, and Albie Casiño, to Bianca Manalo, Cherry Pie Picache, Nanette Inventor, Nico Antonio, Jason Francisco, Nhikzy Calma and the people from Tenement Uno.
The show had a bunch of production numbers and kilig moments which all the fans enjoyed and screamed at. But the segments that garnered the loudest of cheers were the ones which had JaDine in it like when they sang the "
On The Wings of Love
" theme and "Say You'll Never Go." But the ground-breaking screams came when Clark and Leah kissed each other on the cheeks in separate segments.
But more than the entertainment and the kilig that the fans all got from the event, we found out seven interesting things during the show.
1. Tolayts is a sweetheart to Tiffany even off-cam
We all know that Tolayts-Tiffany becoming official is far from happening on the show yet. But Nico Antonio, the actor playing Tolayts, was seemingly still on courtship mode when he gave Bianca Manalo, who plays Tiffany, a bunch of flowers and balloons after their kilig production number on the event.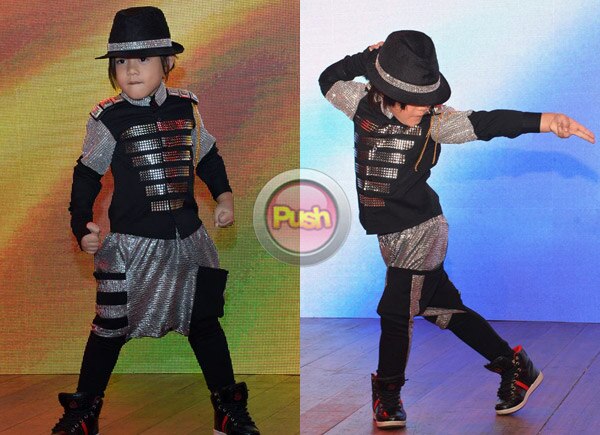 2. Nhikzy Calma can channel Michael Jackson
Nhikzy, who plays the role of Tiffany's son and Leah's nephew on OTWOL, stole the entire show when he performed an amazing encore of King of Pop Michael Jackson hits complete with costume and snappy dance moves.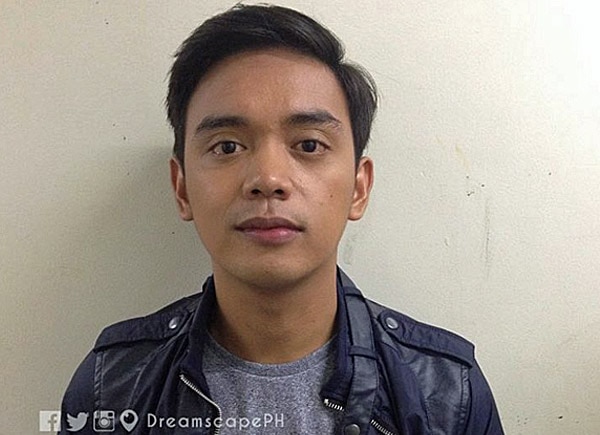 Photo credit to dreamscapePH IG
3. Rico is better live
One of the many new things that OTWOL introduced on their show was the use of the art of the spoken word which many saw live during the show by Juan Miguel Severo aka Rico. After performing "Sampung bagay na naututunan ko sa mga umiibig" while JaDine were finishing their song number, Juan Miguel dedicated a longer piece for the brokenhearted OTWOListas, who gave him a huge round of applause afterwards.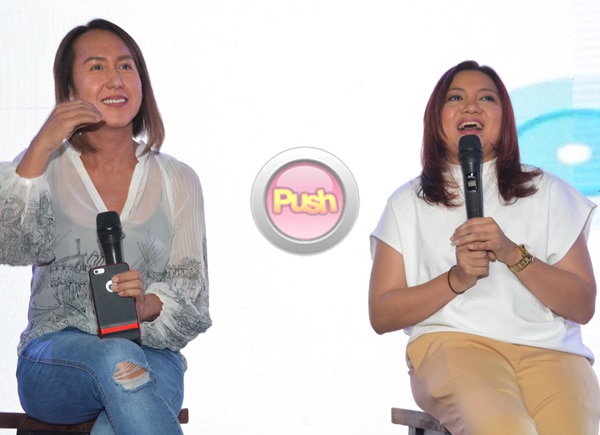 4. OTWOL will stay on air until February
During the brief Question-and-Answer portion with OTWOL's directors Jojo Saguin and Tonet Jadaone, one fan asked if their favorite show would still be on air come Valentine's Day. It was Direk Tonet who confirmed that OTWOListas can continue falling in love and following the journey of Clark and Leah until February.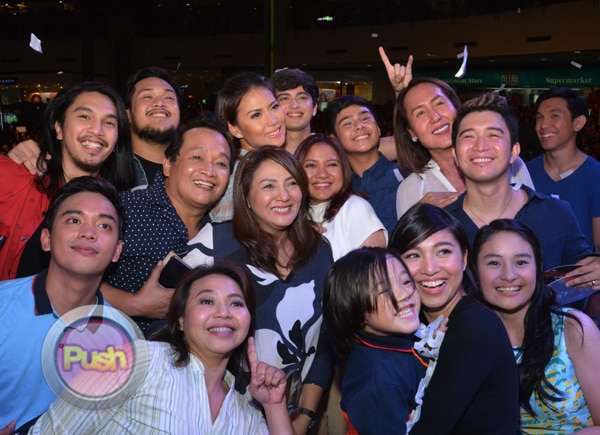 5. Nadine Lustre already got her birthday wish
With Nadine turning 21 come October 31, she opted to celebrate it in advance with her many OTWOL fans and her co-cast members. When asked what her birthday wish was, Nadine said she already got it through OTWOL.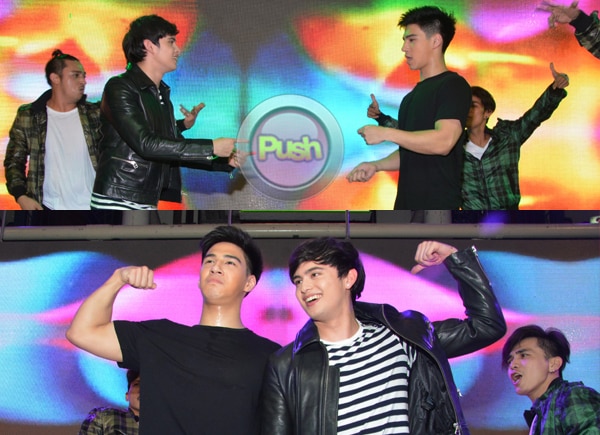 6. Jigs and Clark should've taken their competition to the dance floor
It's already a given fact that Jigs and Clark are competing for Leah's heart. After their dance showdown on the event to the tune of "Nae Nae" we think whatever competition they have could've been ended sooner than later if they have taken it to the dance floor because it would've been easier for Leah to judge with whom she would be with.
7. Lola Pachang and Tita Jack are also rooting for CLeah in the end
Played by Nanette Inventor and Cherry Pie Picacahe, respectively, Lola Pachang and Tita Jack revealed that they are hoping for Clark and Leah to eventually end up together. That's even if Lola Pachang is Jigs' and Clark's lola and Tita Jack is Jig's mom and Clark's tita. They probably know Jigs will calm down eventually. Well, hopefully.