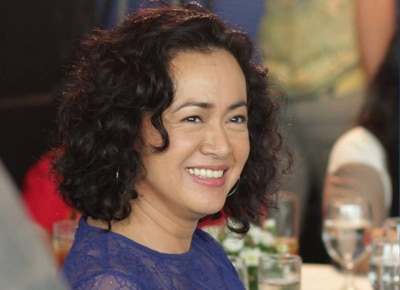 Some three months since her daughter Julia Buencamino took her life,
thespian Shamaine Buencamino and family finally underwent their first "psychological autopsy" session with a psychiatrist.
Shamaine shared her experience via a post on her Facebook Page on Friday which started with the line "understanding Julia" together with the latter's photo.
"We learned that Julia had both high IQ and EQ. That's why she was able to hide what she was going through for three years," she began.
Due to Julia's high mental and emotional capacity, Shamaine noted that the illness became an "invisible war."
"She suffered so much but being young, she didn't want to be perceived as 'broken' and she thought she could cope on her own," she wrote.
Shamaine further shared that the late Oh My G! star "saved three of her friends from taking their lives but she couldn't save herself."
In the end, the seasoned star revealed that she decided to open up about their experience to encourage her friends, along with the teens, to seek for help soon as they feel the need for it.
"Ask for help from your parents! We cannot read your minds. But know that as parents we will do everything in our capacity to help and we won't love you less. It is not just teenage angst!" she wrote.
Photo credit: Shamaine Buencamino