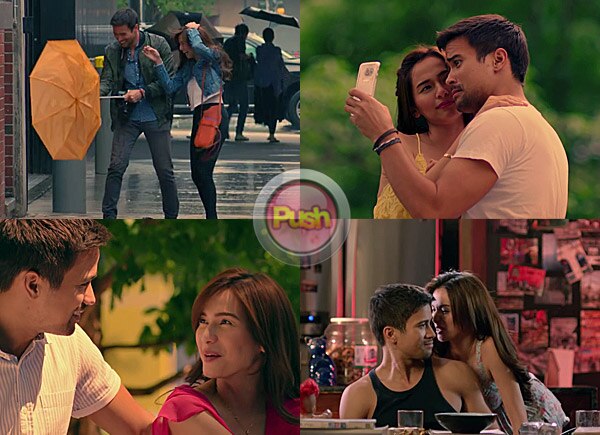 Jennylyn Mercado's first big screen team up with Sam Milby for The Prenup is essentially a rom-com that is peppered with comic moments and lessons on the traditional close family ties and homophobia in the country.
During the onset of the film, Jennylyn, whose character Wendy is fathered by a gay couple played by Dominic Ochoa and Gardo Versoza, was supposed to spend time in New York to meet her biological father. But as things turned for the worse, Wendy's father opts out from bringing her to his home to stay with his new family. Thankfully though, she was saved by dashing photographer and flight seatmate Sean, played by Sam.
Quite expectedly and understandably, Wendy and Sean fall in love not only with the place but also with one another as they toured the scenic spots in the Big Apple. This attraction led them to decide to tie the knot soon as they head back to the Philippines.
However, all thoughts of a blissful relationship vanished soon as the two shared their big plan to their respective families and that is when the series of conflicts in the movie started. Naturally, it involved a prenuptial agreement, as the title suggests.
But if Sean and Wendy had only taken the time to let their relationship simmer just a little bit longer, they wouldn't have probably encountered these whirlwind romance-related problems.
1. Conflicts within the family


One of the main issues of Sean's condescending family with Wendy's "different" family was the fact that they are not as well off as theirs. But, underneath this obvious point, it's easy to notice that the two families cannot agree because they have no idea of their backgrounds, values, and motivations. Hence, Sean's family thought that Wendy's family, including her, are only after their family's wealth.


2. Insecure affection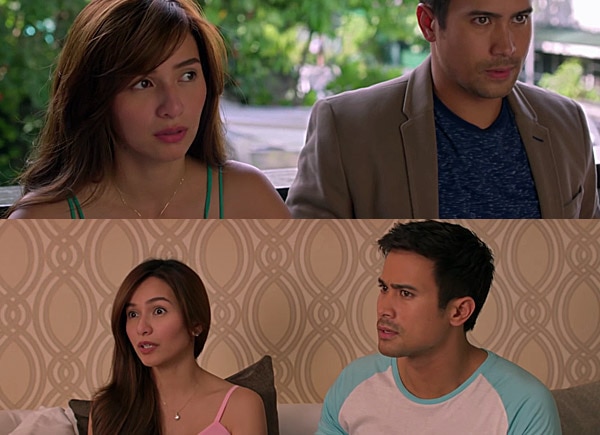 After Wendy and Sean professed their love for one another while still in New York, a scene showed the former asking the latter about how certain he was about what he feels for her. This kind of uncertainty almost often surfaces when two people who are in a relationship barely know one another.


3. Prejudgment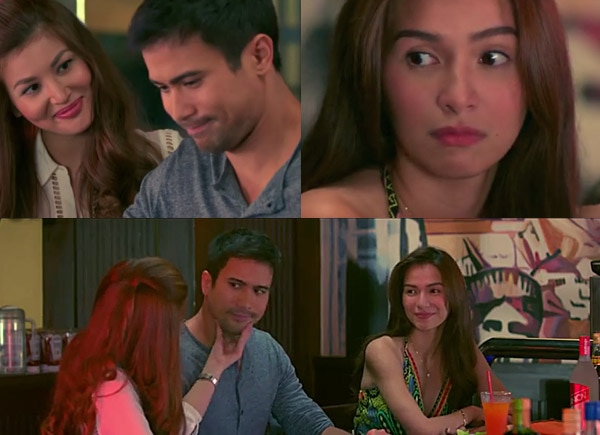 Since they barely have an idea what makes the other person tick, how he thinks, what his interests are, there's the tendency for them to assume what he or she feels. Along with this comes the prejudgment of the person's decisions and actions. This could be best seen in the film when Wendy presumed that Sean still has feelings for his ex-girlfriend Ginny played by Nathalie Hart which led to her character throwing a jealous fit in New York.


4. Lesser regard for sex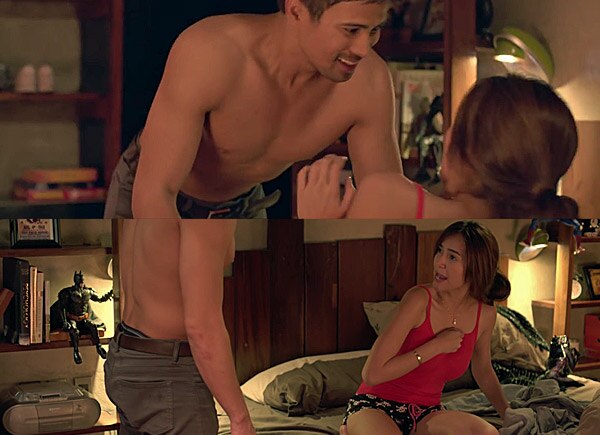 In an ideal, traditional and conservative world, making love only happens after the wedding. But nowadays, making love ended up becoming as a basic ingredient of a relationship. Sometimes, it even functions as an action that "seals" the authenticity of the relationship. Such was what was shown on the film after Sean attempted to get Wendy into bed with him after telling her about his feelings. It's during this scene wherein Wendy's dignified character stood her ground.