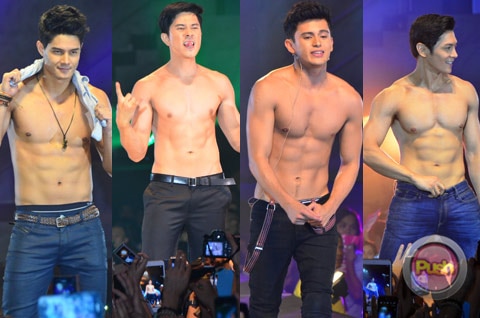 It's always a tough challenge to single out just a few scene stealers in an event as dynamic and testosterone-filled like Cosmopolitan's annual Bachelor Bash. But we're taking on the challenge in choosing who among the 'hot office executives' of Cosmo's Tower 69 stood out during the party held at the World Trade Center on September 24.
1. Benjamin Alves
Surprising the ladies at the venue, rookie cosmo bachelor Benjamin Alves didn't show any signs of stage fright as he even went as far as revealing his behind to the roaring crowd.
2. G-Force Stallions
You can never go wrong with men who dance, all the more if these men who dance have ridiculously toned bodies. This was exactly what the G-Force Stallions showcased when they busted their sexy dance moves and carried a few tunes much to the audiences' delight.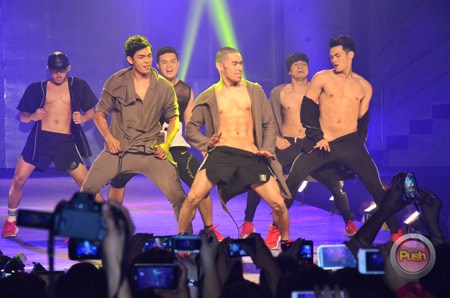 3. Markki Stroem
We all know that apart from their sculpted bodies, it's always a plus for anyone taking on the Cosmo runway to have distinct props. Luckily, former Dyesebel star Markki Stroem had the best one for the night as he walked down the stage with a steam emitting machine.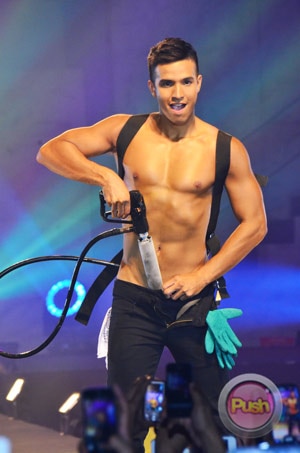 4. Aljur and Vin Abrenica
Amid the sea of men, hunk brothers Aljur and Vin Abrenica stood out with their own 'family' moment. Aljur poured water on younger brother Vin before walking off the stage arms around each other.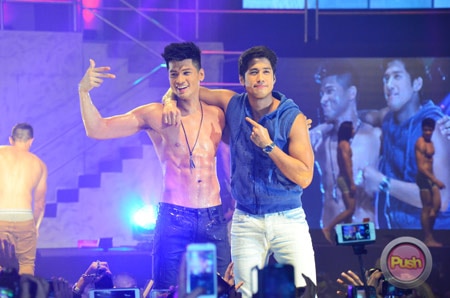 5. Geoff Eigenmann
It was the night of Geoff's sweet and sexy comeback, for he was once touted a 'heavy' actor. Geoff paraded his now improved body and even pulled onstage a lucky lady to have a taste of the whipped cream which he covered parts of his bare chest with.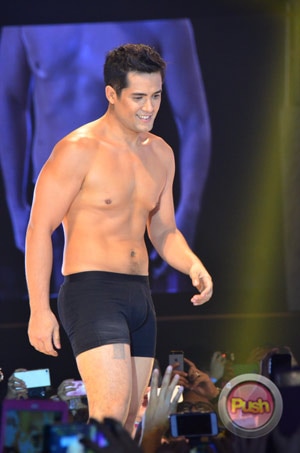 6. Joseph Marco
Joseph Marco who was among the most lauded participants during the entire night apparently packed more than his sultry guts and drool-worthy six-pack abs for the event as he threw bras with his name printed on it to the audience. Where did he pull his tokens for the audience? Inside his pants no less.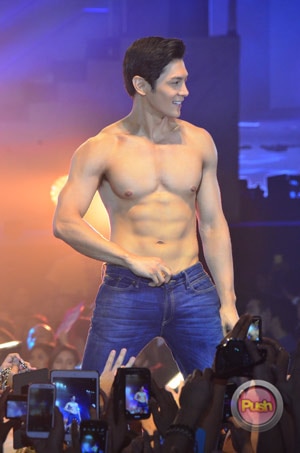 7. Neil Perez
Mister International Philippines winner Neil Perez got most of the ladies at the venue wanting to be arrested by the so-called handsome cop who shocked the crowd by his mere presence. This is probably the first time that the Cosmo bash had a real-deal cop as one of its runway models.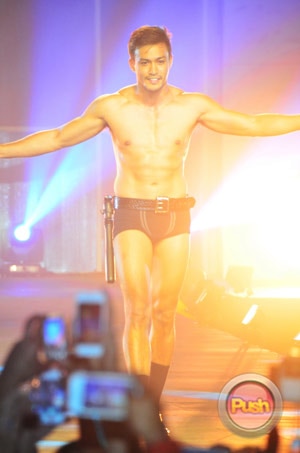 8. Daniel Matsunaga
One can almost always expect a sounding crowd wherever Daniel Matsunaga goes these days. Although the hunk Brapanese Pinoy Big Brother All In winner was no stranger to the annual bash, Daniel's cute runway ending (a heart-shaped gesture a la Taylor Swift), practically got everyone going crazy for him all over again.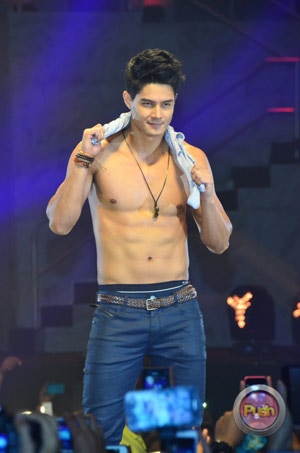 9. Paulo Avelino
He wasn't the Cosmo Men cover for this year for no reason at all for Paulo Avelino is arguably the hottest 'executive' we have probably laid our eyes on. What made lots of ladies swoon for him though was when he ripped his long sleeved shirt apart to reveal his toned upper body.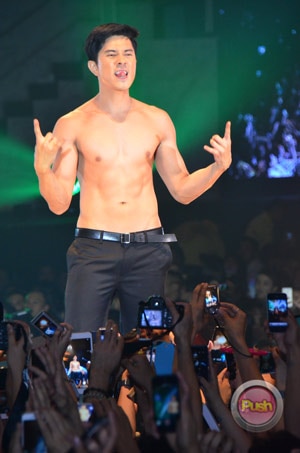 10. James Reid
Proving that he deserves to be the next Cosmo Men cover boy, buff James Reid definitely got the most cheers from the audience that night despite falling off the stage halfway through his song number. We know a lot of girls probably wanted to rush to the stage to help him up, but the newest Kapamilya star quickly got his act together and went on with his performance as if nothing happened.