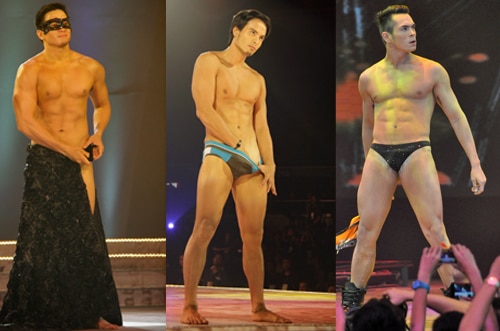 Since the start of
Bench's
ultimate fashion shows in 2008, there are three celebrities who stood out the most. Jake Cuenca, Wendell Ramos and Rafael Rosell have been the most daring among the celebrity ambassadors of the clothing brand.
PUSH
recalls the moments of these three actors who bravely and proudly showed what they got.
Wendell Ramos, Bench Uncut 2010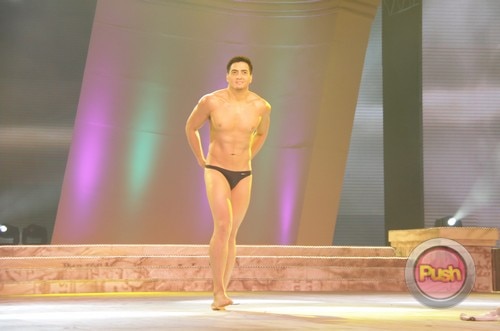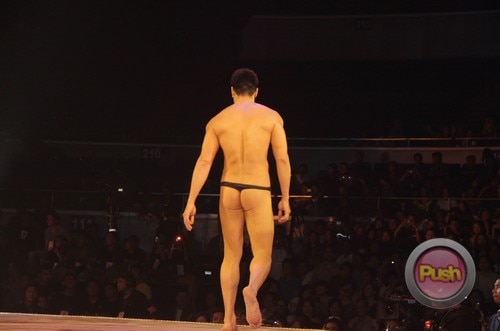 He came out as a masked man with a black skirt. However Wendell immediately surprised everyone by taking off not only his mask but also his skirt. The actor proudly strutted off stage wearing only a T-back brief, showing off his butt to the audience.
Jake Cuenca, Bench Uncut 2010 and Bench Universe 2012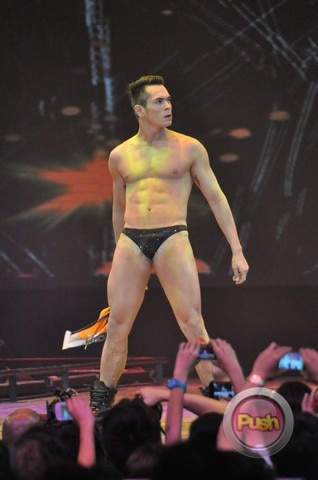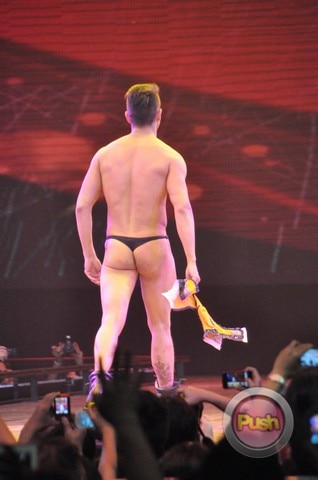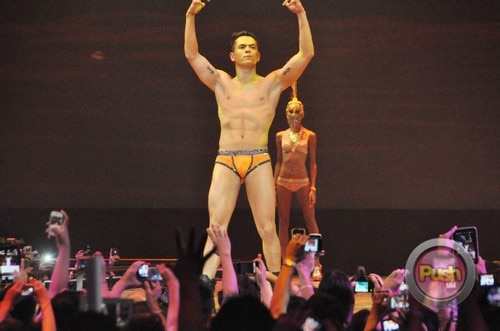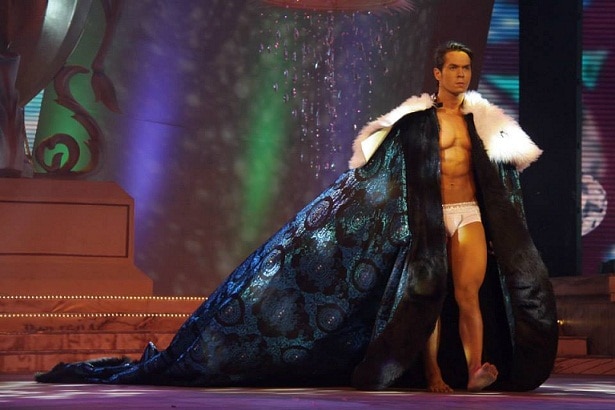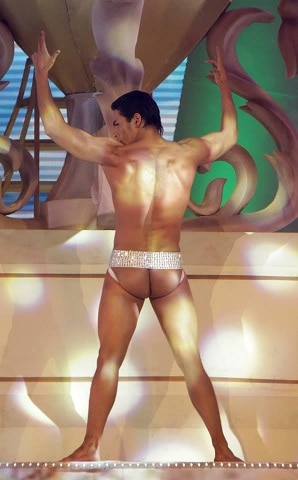 Jake said in an interview that he won't be showing off too much skin in this year's Naked Truth fashion show. In the past two Bench fashion shows however, Jake has always been one of the much talked about celebrities – first because of his trademark poses and second, his butt exposures.
Rafael Rosell , Bench Uncut 2010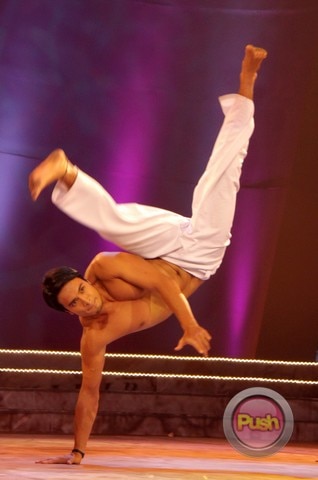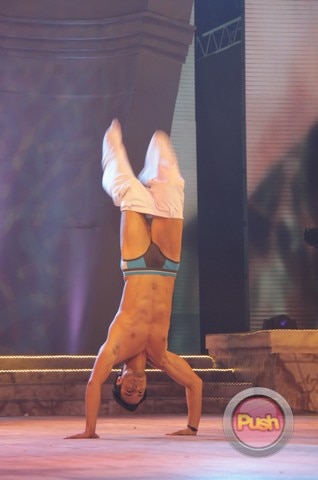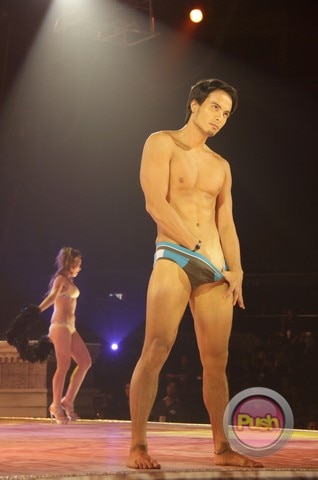 Being a capoeira enthusiast, Rafael showcased this in the Uncut runaway. But this isn't the only thing why his 'walk' was impressive. At the end of the ramp, Rafael suddenly placed his hand inside his underwear, making the crowd's imagination run wild.
So, who will be joining the list of Bench's bravest tomorrow at the Naked Truth?