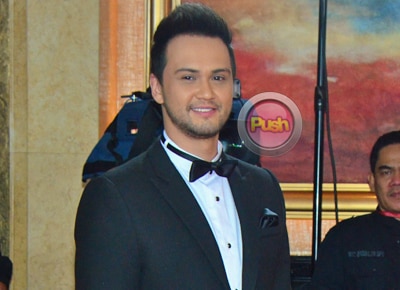 A furious Billy Crawford took to Instagram to express his anger over his bashers, days after his drunken incident at a police Station in Taguig.
Billy posted a photo urging his haters to stop blaming his girlfriend Coleen Garcia about the incident. "Stop spreading rumors and pointing fingers at Coleen. There is no scandal! She is not the cause of the mess I'm in!" Billy remarked.
He further said, "To all the bashers and haters out there, stop creating nonsense to hurt people! Enough is Enough!"
The It's Showtime host also underscored that he will never be getting back with ex-girlfriend Nikki Gil and that people should stop dragging her name into the issue. "And to all talking about my X drop it already. It's over, never will I be with her ever in my life! Move on! Tama na!"
Nikki recently spoke up about the controversy involving Billy saying, "I was asked about it, which I don't understand because I'm not involved in any way. But I wasn't raised to celebrate the misfortune of others. I guess that's all I have to say about the issue."
Nikki and Billy were in a five-year relationship before breaking up last year. Billy has since been dating his It's Showtime co-host Coleen Garcia.
Billy Crawford was charged with malicious mischief and disobedience on Monday, September 8, 2014, after he reportedly ran amok inside a police station at The Fort, Taguig City last Sunday. The actor was reportedly drunk when the incident happened.