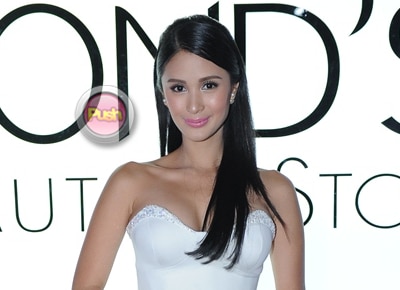 After her engagement to boyfriend Senator Francis "Chiz" Escudero, Heart Evangelista has renewed her ties with her parents Rey and Cecile Ongpauco.
"You've done all these things to me but your father does not deserve this," her mother said. "You know how much your father loves you."
Heart, for her part, firmly stood her ground and fought for her relationship with Sen. Chiz and opted to live independently despite the supposed worsening health of her father.
While her mother had not been speaking with her, Heart's father softened up earlier as reports noted that they were already in speaking terms since mid-last year. This was proven when she spent time with him last month for his birthday together.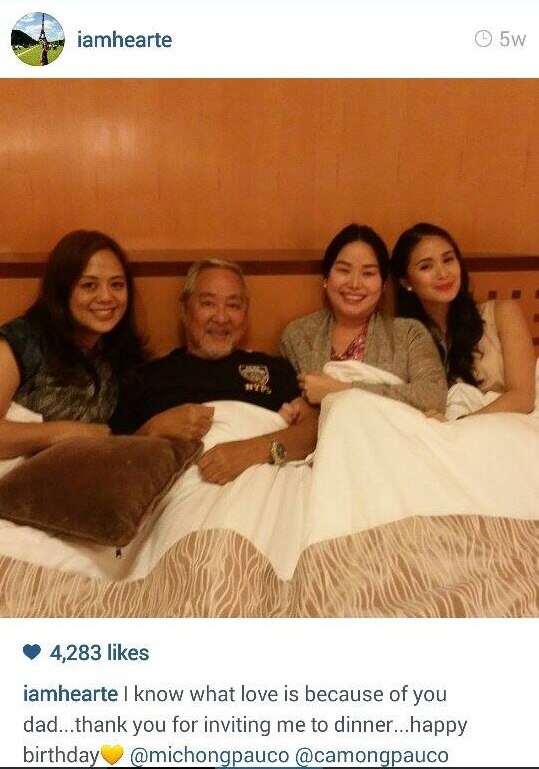 In fact, her father was among the first ones to know and congratulate her about her engagement.
"Congratulations. Heard the news and I just wanted to wish you well. It seems like yesterday when you were just a little girl. Now you are all grown up, on your own and engaged," he said.
He likewise wished his daughter "all the happiness, love and blessings in the world" because "Only you deserve the best. I love you very much."
Prior to her engagement, her dad even left her a thoughtful message which she posted on her Instagram account with the caption "To my dad...thank you for loving me the way you do... my perfect morning."