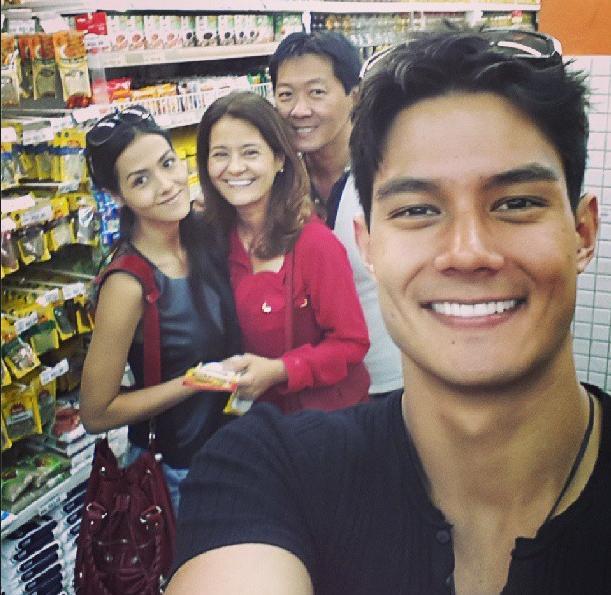 A lot of people these days can identify Daniel Matsunaga as the latest Big Winner of
Pinoy Big Brother All In
. But who was this toned, Pinoy-at-heart hunk with a thick Brazilian accent before he came inside the PBB house and what made this hunk model decide to move and stay in the Philippines from halfway across the globe?
1. Daniel has jetted into 25 countries
Before he moved to the Philippines in 2009 together with his sister Vanessa Matsunaga, the siblings have actually filled up over four passports with stamps from over 25 countries because of modeling which they revealed in an interview with Bianca Gonzalez. They have lived longest in the Philippines, then Hong Kong, Thailand, Korea, and lastly Singapore.
2. Daniel's coming to Manila was due to 'divine intervention'
Fans of Daniel have a pastor in Brazil to thank why this Christian hunk even considered trying his luck in the Philippines as a model together with his sister.
"Our pastor in Brazil advised us that there was a purpose here for us. I was in Hong Kong at that time and work was good for me. Vanessa said that we have to go to the Philippines because we have a purpose there. In the beginning, I didn't believe it and I told her that it's hard to leave something that is concrete, versus something that is not," he said, but they decided to stay because his sister also fell in love and got married to a Pinoy businessman named Jun Sunga.
3. Daniel's toned body is not solely because of his good genes
Born to a Brazilian mother named Geralda and a pure Japanese father that was born and raised in Brazil named Paulo, the 25-year-old stunner explained that his body was actually a by-product of "a lot of work" and not just good genes.
"I play football every day for two hours, so that's a lot of cardio, running. I do gym also, every day, for two hours. No trainer because since I was 14, I've been working out, I learned everything about fitness and food," Daniel shared even adding that he used to be "chubby" before.
4. Daniel is a professional football player
Daniel was actually a professional football player prior to moving to the Philippines. The Brapanese model first played as a midfielder for the Division 2 of locally-based Team Socceroo in 2011 before moving to Division 1 Pachanga Diliman during the 2012 UFL Cup. Then just last year, he moved to the famed Stallion F.C. He also plays as midfielder for Kaya F.C.
5. Daniel's first known Filipino word is 'bakla'
"When I first came here, at work I was always surrounded by beckies (gays), and they always teach you the bad words. And they taught me to say bakla, they would say 'O, call him bakla, call him bakla," Daniel recalled.
6. Boredom is what made Daniel try acting
Although he has yet to land on a titular role for a project, Daniel actually has a couple of films and soaps to boast of. Among them the box office Star Cinema hit, She's The One. But the reason why he actually tried acting was because he got "bored" of modeling.
"Nine years of modeling, it can get boring. When I also entered showbiz, I found it more exciting. Step by step, I'm trying to improve. All the purpose that we were told we had here, it was true. It's been almost five years and we haven't left," Daniel explained.
7. Daniel has had five relationships to date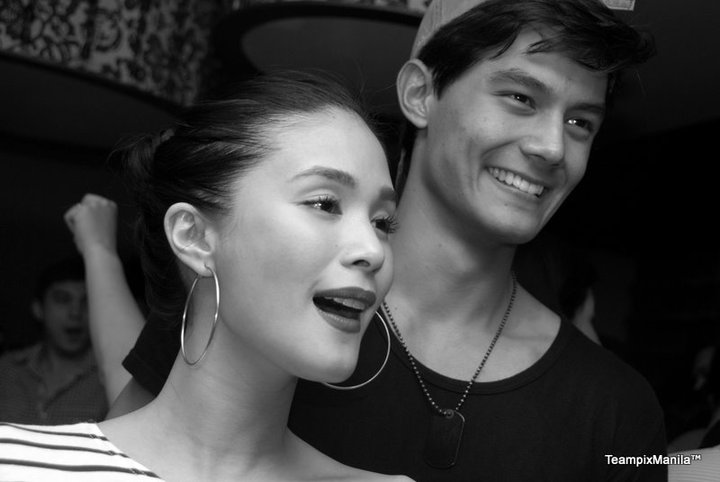 One out of the five girlfriends he has had was a Filipina while the rest are Brazilians and that is no less than the newly-engaged Heart Evangelista. Daniel's relationship with Heart ended in 2012 as initiated by the latter over Skype as she later on admitted.
Heart in previous reports cited cultural differences while Daniel claimed that it was distance (since he flew back to Brazil at that time) that caused the ending of their one-year-and-a-half relationship. However, rumors continued to say that it was due to the alleged disapproval of Heart's parents as well as Daniel's supposed lack of money as the reason for the split, issues which have been vehemently denied by Daniel himself.
8. Daniel expects to end up with a Filipina
The currently single stunner, according to his sister, is patiently waiting for the right one.
"I told myself that I want to really focus on myself first, on work, I told myself I wanna stay single for at least two years and it's already been two years," Daniel said in his interview, "I learned a lot in my relationships, including the one with Heart, I learned how to deal with myself."
"I'm not gonna say that I for sure will end up with a Filipina, because you never know. But yes, I do expect to, because I love this country, I love everything about the people here. And since she has not arrived yet, I will have to wait," Daniel revealed.
Photos 1-6 and 8 from Daniel Matsunaga's Instagram