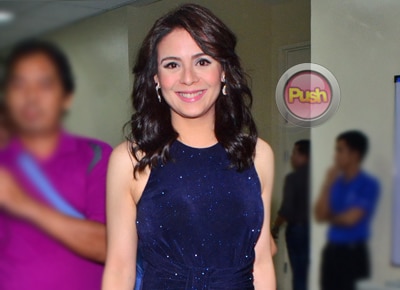 Dawn Zulueta has finally spoken up about the recent blog post about an old rumor that she and singer Bamboo Manalac are siblings.
Dawn, in a letter she posted on her Twitter account on Wednesday, opened up about her thoughts on the persistent rumor, that she noted had, "spiraled into several 'official' statements on social media."
The said rumor, according to Dawn, apart from being false is "both disconcerting and mortifying to my parents."
The actress clarified that she only has three siblings. One of them her brother George and two half-brothers Jed and Josiah from her father's second marriage.
Stressing that she has "high respect" for The Voice of the Philippines coach, she urged Bamboo to likewise say his piece on the rumor.
"I trust that he will understand my sentiments in this matter. Having said that, I exhort him to submit his own account on this gossip-gone-viral, as courtesy," she wrote.
In the end, the actress chastised the writers of the said blog post by urging them to be responsible about what they're posting.
"Please check and re-check your sources. And I hope after this statement I've made, we can put an end to this confounding tall tale," said Dawn who is also known as Marie Rachel Salman Taleon-Lagdameo in real life.