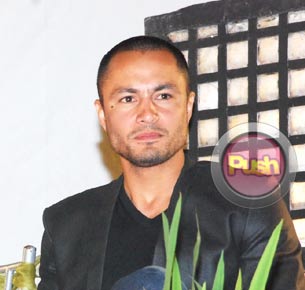 Derek Ramsay is reportedly facing raps for violation of Republic Act No. 9262, otherwise known as the Anti-Violence Against Women and Their Children Act of 2004, filed by a certain Mary Christine Jolly Ramsay, his supposed wife.
A report posted on entertainment blogsite, Get It From Boy revealed that Mary Christine filed the complaint "last June 27 at the Makati City Prosecutor's Office."
The supposed affidavit complaint confirmed longtime rumors about the half-British actor that he is legally married and that their marriage is not yet annulled. But the more shocking revelation was that he had a son with Mary Christine named Austin Gabriel who is now 11 years old.
The complaint even added that Derek supposedly "refused to recognize and support his son" which eventually led them to be subjected to "repeated emotional, psychological, and economic abuse."
According to the report, Mary Christine supposedly met Derek some time in 2001 through a common friend. After which they started dating and months later she moved into the actor's home in Makati.
She described their relationship as: "rocky as we fought all the time. He was very jealous, possessive, and demanding. I was always ordered to stay at home."
Their shaky relationship, according to the report, even continued when Mary Christine announced her pregnancy. She revealed, "To my shock, the news of being [a] father was spurned by him. He even had the temerity to claim that the child was not his. I was aghast but kept myself together because of my condition."
She received the same kind of treatment when she gave birth to Austin in June 28, 2003 wherein she "asked respondent to be there for the birth of his first child, and for the DNA test, that he requested to have. He did not show up."
Due to Derek's "apparent lack of concern" Mary Christine decided to move back to Dubai when their son was still three months old. But in 2011, when she came back for vacation, she decided to reach out to him but to no avail. Her vacation coincided with the public revelation that Derek is married which came along with a marriage certificate.
Mary Christine claimed in her affidavit that Derek was also indifferent towards their son which according to her, the actor made apparent when Austin asked for a tablet from him for his ninth birthday.
"Respondent instead gave Austin an old laptop of his which was broken and then he replaced it with his former girlfriend's (Angelica Panganiban), used laptop… The laptop given even had Angelica Panganiban's file and her skype [ID] was still logged in to the laptop. This is how we knew it was hers. Because he did not even bother to have these erased, it was as if he was intentionally exposing us to his girlfriend and making us feel that we were only good enough for her leftovers," she lamented in the complaint.
Just last year, Mary Christine once again contacted Derek's camp to request for him to "provide Austin with his legal right of British citizenship, and a lump sum for the next eight (8) years in rent/dental (excluding school fees for the next twelve (12) years of gradeschool/highschool/college)."
However, she claimed that it took them six months to even schedule a meeting which was attended by Derek's father. "They declared the amount we proposed unreasonable and father and son (respondent) raised their voices, threatened and verbally attacked me and my lawyer. The meeting left me traumatized, confused and frustrated. I was so humiliated to be attacked in such a way. Needless to state, we did not get any matter resolved," she recalled.
She revealed that Derek supposedly met with his son only four times while the latter was in the country.
To this she deduced, "Respondent never acted as a father to Austin at all. He is irresponsible and unfit to be around his son. He has no sense of respect towards Austin, or me. He is incapable of making adult decisions and is extremely immature."
While Derek never confirmed reports about him being a married man, to corroborate the claims, the blog site even published the supposed photos of Mary Christine and the star when they tied the knot in April 3, 2002.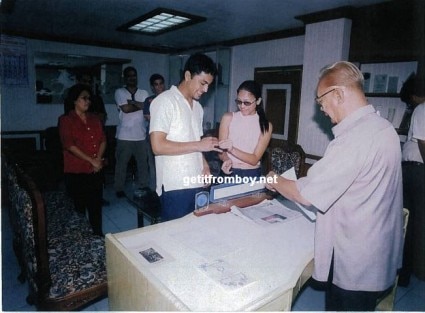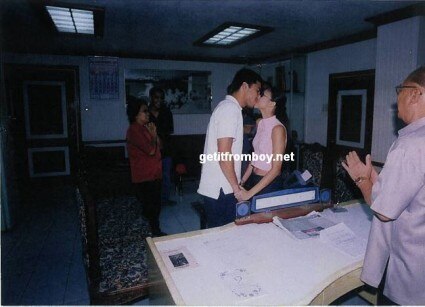 Photo credits: Get It From Boy