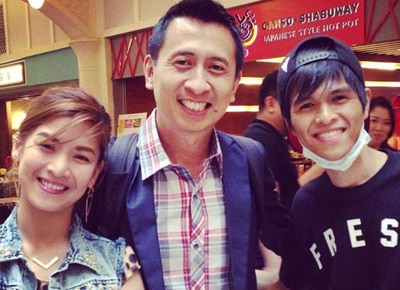 Last Sunday, fans of popular YouTube couple Jamich were happy to see the two out and about and even running into preacher Bo Sanchez who shared their photo on his Facebook page with the caption: "I met Jam and Mich in Rockwell after they attended Feast PICC. Their love for each other is very inspiring. #jamich." The post garnered over 63,800 likes.
After Jam (whose full name is Jamvhille Sebastian) was diagnosed with stage four lung cancer in May, the couple has remained steadfast in their relationship and celebrated their sixth year anniversary this year with Mich (Paolinne Michelle Liggayu) proposing to him last June. Jam has been vocal about Mich being his source of strength and inspiration throughout this ordeal and their numerous fans have also taken to posting uplifting messages on the Jamich Facebook page to provide moral support and prayers.
Shirley Obenita
"Glad Jam got out of the hospital. Praying for your fast recovery and long life."
Raschel Sanchez
"Proud of you Jam...though I don't know you personally, keep the faith. God is good! He will heal you! God bless."
Nanay Sol Olmedilla Delgado
"Jam please always remember that our God loves you. Mich salamat sa iyo dahil isa kang blessing from God para kay Jam."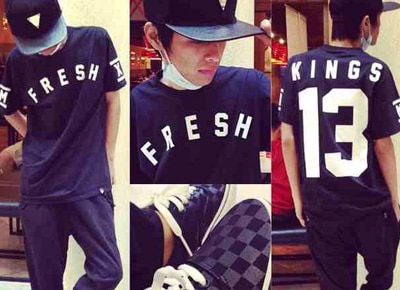 During their trip to Rockwell last Sunday, Jam even gamely posed for his #OOTD or Outfit of the Day picture which garnered 55,600 likes and showed him in good spirits. Even though he had to be in a wheelchair, Jam showed he was a picture of positivity for his fans, posting the caption, "Ang payat ko na para akong may sakit! Haha." The couple are currently nominated as a finalist for 2014's YouTube Phenomenon of the Year at the T@ttoo awards, an award that they already previously won last year.
Along with some loved ones, Jam and Mich also made time to watch She's Dating The Gangster at the mall and were obviously impressed with the Star Cinema rom-com and even gave a shout-out to the writer of the book. In the caption accompanied by their group photo in front of the cinema, they posted "Date with the family! Magaling at ang ganda ng SDTG! Ibang level ang #KathNiel! Astig Bianca Bernardino congrats!"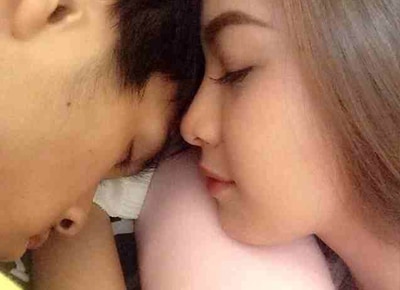 Through social media, Jam's girlfriend Mich has also been posting on the Jamich instagram account on her fiance's condition. In a post last June accompanied with a picture of them sleeping, she wrote, "Update. Jam's sleeping most of the time lang. 3.8 cm na lang tumor niya. Babalik ulit sa hospital after 21 days for his chemo. Gumagaling na siya pero may pain/discomfort pa rin dahil sa chemo. Kailangan lang mag-rest palakas and kumain ng healthy food para mas mapabilis yung pag heal."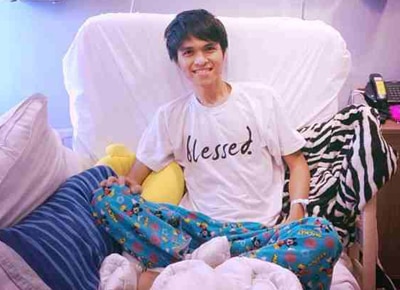 Always known for his upbeat and cheery disposition, Jam has been very candid in updating fans about his condition and treatment even when he is not feeling so well. Last week on the Jamich Instagram account, he posted, "Yep it's getting harder and harder every chemo. Katatapos lang ng 4th chemo nung Monday. Too much depression!! Hirap mag-adjust, di makalakad at bagsak katawan. Buti na lang di gaano malakas side effects. Very traumatic place na sa akin ang hospital. :( Kailangan ko kumain ng kumain para bumalik sa dati. Sabi ni Doc 6 cycle daw chemo ko so meron pang 2. Pero ayaw ko na huhu :( well no choice! Last scan 3.9 cm bukol ko, may CT scan ulit ako sa August, hopefully and let's pray na wala ng tumor para wala ng chemo!! Yes yes yow! :) update ito para sa mga nagmamahal sa akin! Salamat guys!"

Photo Credit to Jamich's Facebook and Instagram Account