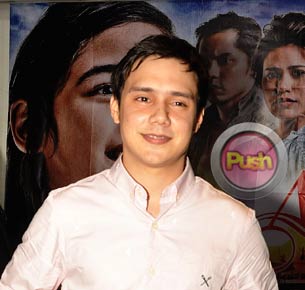 Actor Patrick Garcia has finally popped the question to his non-showbiz girlfriend Nikka Martinez.
The news was first made public by model Mikaela Lagdameo-Martinez who posted on her Instagram account on Sunday afternoon a photo of the newly-engaged couple with the caption: "Something really special just happened today at church!!! Videos to follow! Hehehe congratulations and welcome to the family @onlypatrickgarcia. @nixmartinez you deserve this. So happy for you both! Love you!"
Mikaela also posted a three-part video of the actual proposal. In the first part of the video, Patrick was seen onstage with his girlfriend while in church where he started his proposal by saying, "My love, I probably don't say it much but i'm super in love with you and I want the whole world to know that."
The next videos captured the moment when the Annaliza star knelt down and brought out the ring before asking her "Will you marry me?"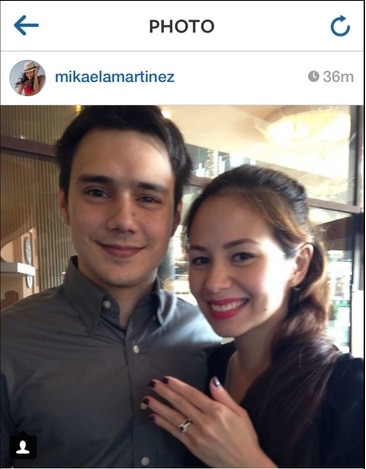 An obviously stunned Nikka was initially rendered speechless by the question before she nodded in ascent.
Nikka for her part posted on her Instagram account a photo of her elegant blue sapphire engagement ring which she related happens to be Patrick's birthstone.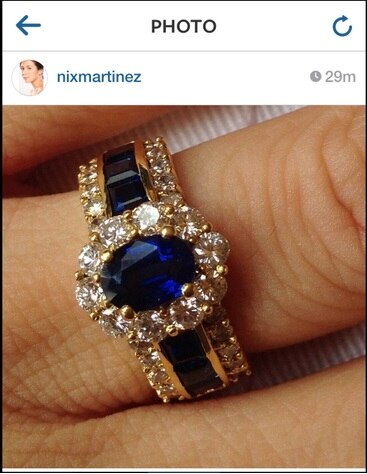 She captioned it with "It's official!! #engaged #imstillshaking #patbirthstone #bluesapphire
Another post of hers had her sandwiched in between her mother and Patrick's mom, Bing Garcia.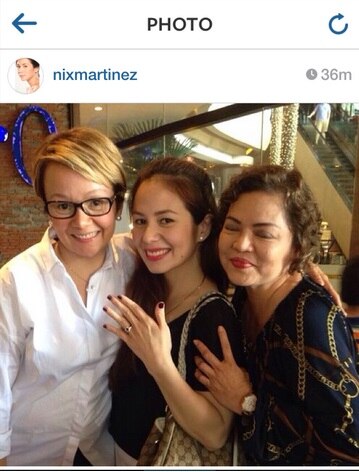 Patrick's sister Cheska Garcia-Kramer and her husband Doug Kramer, who are both in Cebu with their family, took to their respective Instagram accounts to congratulate the newly-engaged couple.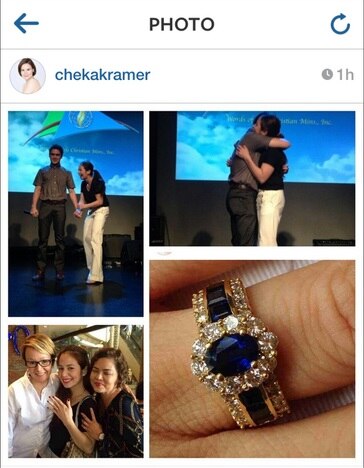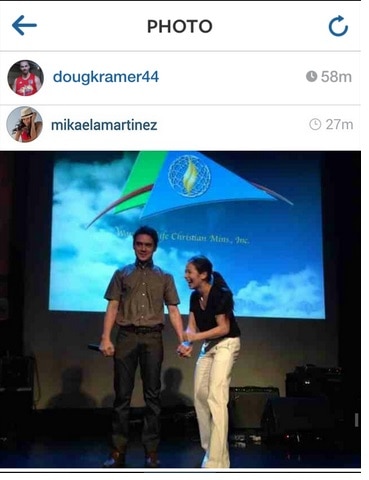 Patrick has a one-year-old daughter with Nikka.