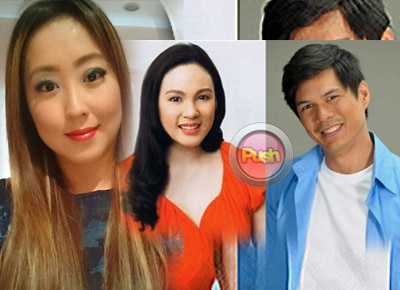 The sister of Kapamilya balladeer Richard Poon, Eva Marie Poon, wasn't pleased by the supposed stunt pulled by Claudine Barretto's camp wherein they claimed that she was a victim of domestic violence.
The stage actress took to her Facebook account on July 22 to express her dismay over Claudine's action. "Haaaaiiiissst Claudine and all the female actresses who feign 'abuse' when they get dumped by their husbands," she posted as caption to a news item about Claudine Barretto's husband Raymart Santiago's clarification of the supposed battered photos of the actress that have been circulating online.
She even took a swipe at feminist group Gabriela for "coddling" what she calls improper examples. "Gabriela isn't credible anymore for coddling such pathetic examples of 'unproven battered women' like you and Ruffa [Gutierrez]," she wrote.
Eva Marie further lamented for the real victims "...kawawa all the rest of the real victims who don't have the power like you to influence... you put to waste whatever women's rights meant to those who fought for it."
His camp even provided several photos to support their claim and their own version of explanation to the three photos posted by Claudine's legal counsel Atty. Ferdinand Topacio on his Twitter account.