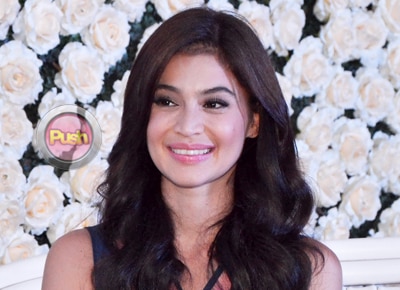 Anne Curtis has once again validated her global star status by being part of Time Magazine's 50 smartest celebrities on Twitter. The Dyesebel star, who has almost 6.67 million Twitter followers, landed in the 25th spot and tied with Ricky Martin and Harry Potter series author J.K. Rowling, among others.
The list, which was released on July 16 included Hollywood A-Lister Leonardo di Caprio in the first spot; followed by Pattie Mallette, the mother of Canadian singer Justin Bieber, in the second spot and American talk show host Jimmy Kimmel in the third spot.
The surprised It's Showtime host related about her latest feat on her Twitter account.
According to Time, the list was based on a reading comprehension test known as Simple Measure of Gobbledygook (SMOG). SMOG, according to the report, "measures the number of three syllable words used in a text to calculate the years of education required to understand it."
To find the smartest celebrities, Time analyzed the last 20 tweets of the celebrities on the list and, ran through the SMOG test to determine their reading level. Upon analysis of the tweets it was deduced that the stars who made it to the list exceeded "fourth-grade reading level.
"SMOG is intended for processing English, so users tweeting in multiple languages were removed. Computer processing of natural language has its limitations. For example, the SMOG test can falsely read slang as multi-syllable words," said the article.
A few sample of Anne's tweets recently regarding Typhoon Glenda.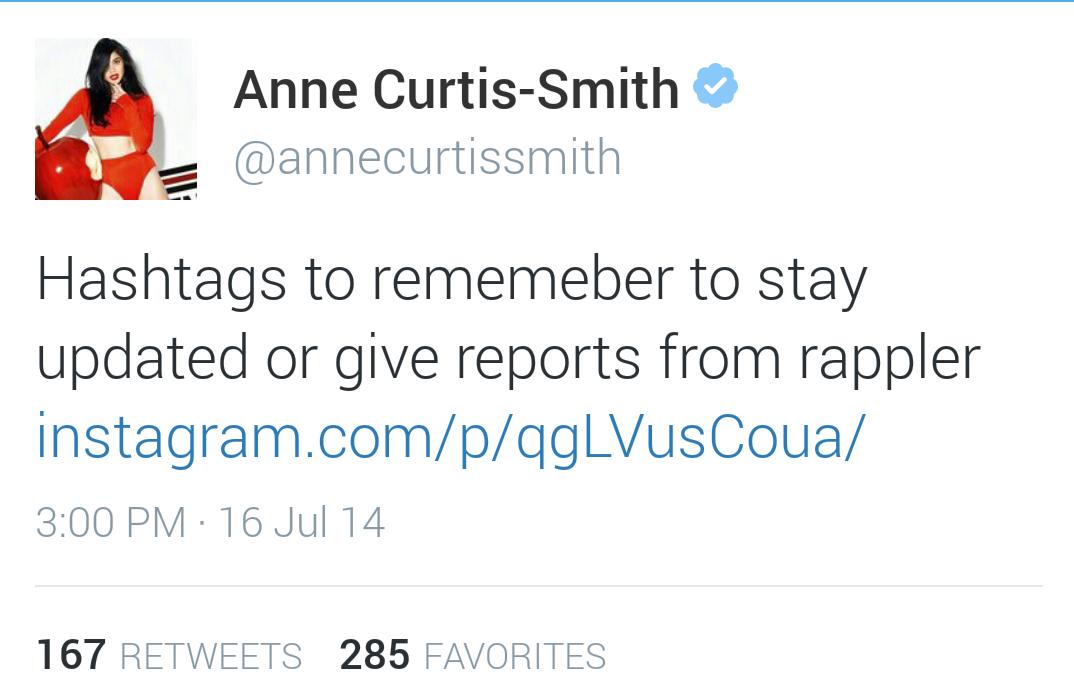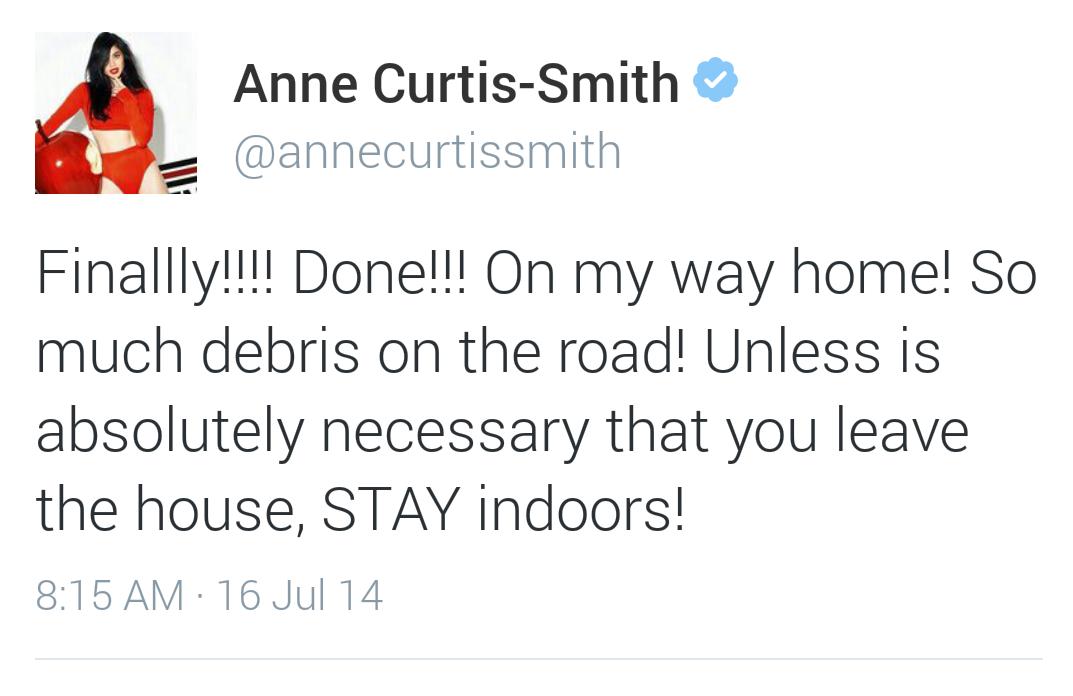 Just last year, Anne was chosen to be the first Filipina star to have an E! News Asia Special.