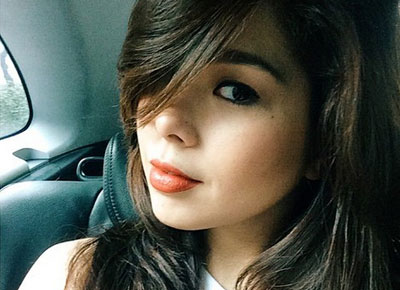 The daughter of late iconic rapper Francis Magalona, Saab Magalona confirmed on Tuesday, June 3, via a post on her blog that she was indeed attacked by a purportedly intoxicated man recently.
The actress-blogger recounted the incident saying that it happened at a private party organized by musician Ely Buendia at a hotel in Pasig.
"I do not wish to downplay nor overplay the events that happened so I will only tell you this: yes, I was punched on the head several times by an intoxicated man. The unruly gatecrasher was part of a group of uninvited guests to an intimate and private birthday celebration," she wrote.
According to Saab even the celebrator and some other guests were also attacked "but fortunately a medical evaluation showed no major and permanent damage physically."
Despite being attacked and suffering from "emotional trauma," the young Magalona maintained that she won't let the incident "scar" her. "Instead, rest assured I will fight against violence — especially violence against women," she claimed, adding that, "Our lawyers are on the case and I hope we can prevent these people from doing further harm to myself and others. I'd like to keep the details under wraps and let the justice system do its thing (hopefully)."
In the end, she thanked the fans for showing concern and support.
This wasn't the first time that a Magalona was involved in a mauling incident. In 2012, actor Albie Casiño accused Frank Magalona and other men of attacking him at a bar in Makati during the height of the controversy between him and his ex-girlfriend Andi Eigenmann.
Frank has denied any involvement in the incident and even maintained that he never saw Albie during that night.

Photo credits to Saab Magalona's Instagram Account