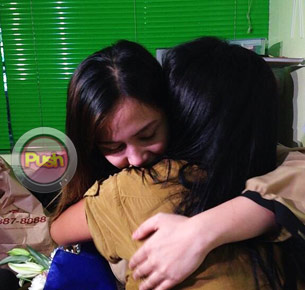 Deniece Cornejo celebrated her 23rd birthday under police custody last Sunday, June 1. Aside from family and friends, Deniece was also visited by another of Vhong Navarro's alleged rape victims, Roxanne Cabañero.
According to reports, Deniece did not expect to celebrate her birthday at the PNP but was surprised by her loved ones.
Deniece also said that she knows there will be a brighter tomorrow for her despite her current situation.
Photos from Saleema Refran on Twitter