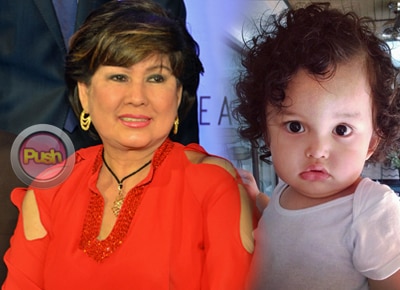 Feisty talent manager Annabelle Rama took to her Twitter account on Wednesday to air her side on the issue brought up by Esther Lahbati, Sarah Lahbati's mother, over how she was treated at the
recently-concluded birthday and baptismal of their grandson Baby Zion.
Richard Gutierrez's mother wrote, "Busy ako kay Baby Zion, nakaka-in love, nakakawala ng stress, kaya di ko na pinapansin lahat ng mga intriga."
According to Annabelle she would rather not fall for people who are "kinakawawa ang sarili nila."
She added, "Basta ako, I won't allow myself to be kawawa, move on, forget the past kung ako pa sa iyo, laruin mo na lang si Zion para mawala ang negative vibes sa katawan mo."
A day after the star-studded double celebration held in Wack Wack Golf and Country Club on Sunday, Esther, via a post on her Instagram account, revealed "the truth" about how she was treated at the event.
"The Truth! Masakit ang ma ignore sa party," she began.
She even lamented how money seemed to have set the mood of the occasion saying that, "Hindi naman pwede pera pera na lang ang lagi nangingibabaw. Para lang makilala ka sa lipunan. 'Pag wala ka pera di ka kilala."
But what seemed really got to her was when she was supposedly embarrassed in front of the guests. "At the end of the day sinabihan pa 'ko ng, 'Esther, magbalot ka ng mga tirang pagkain dyan.' Pinarinig pa sa mga bisita, grabe! Naawa ako sa sarili ko. The whole party hindi ako pinansin tapos para ako patay gutom na aalukin ng tira pagkain," she recalled.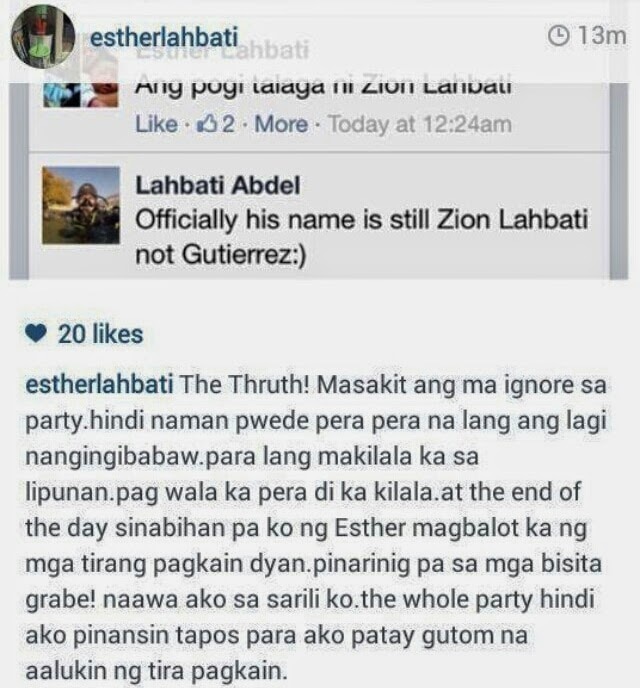 It seems that Esther is not only concerned as to how she was treated at the occasion, but also about baby Zion. In a separate Instagram post, she posted a screengrab of her post on her Facebook account where she commented "Ang pogi talaga ni Zion Lahbati."
This post of hers was even echoed by her husband and Sarah's father Abdel Lahbati by commenting, "Officially his name is still Zion Lahbati not Gutierrez."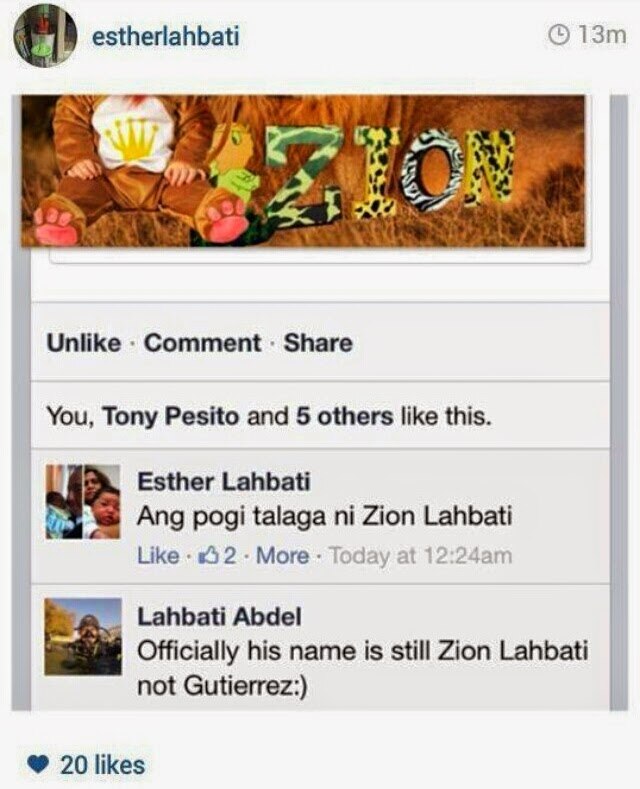 The posts though have already been deleted as of this writing.
Sarah and Richard speak up
Just an hour after her mother's post, Sarah and Richard posted an identical photo with the former's parents while in Switzerland with matching statement recognizing how both their families have gone through a lot over the past year.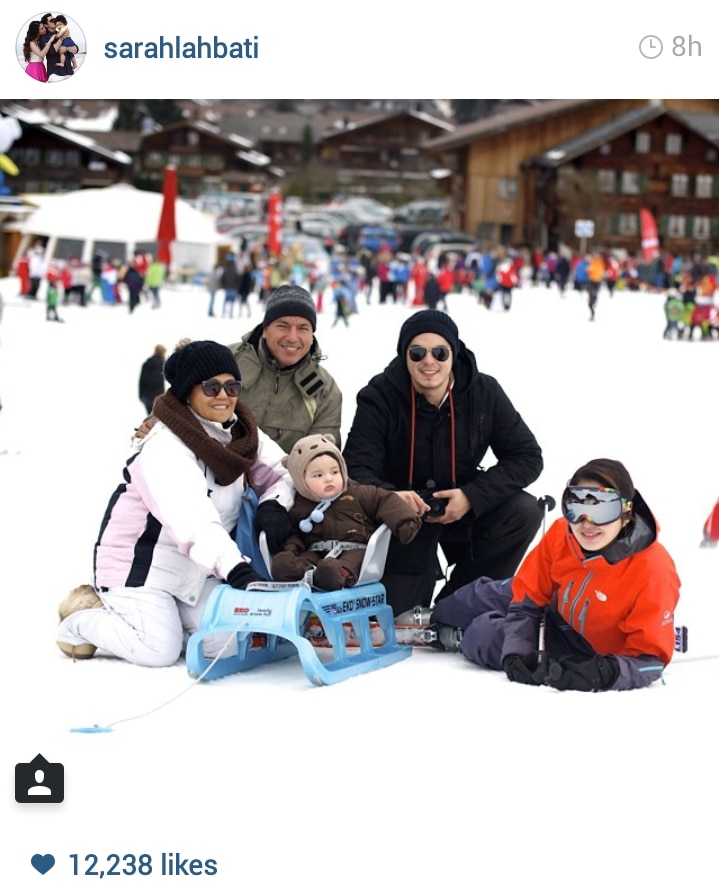 "We have gone through a lot in the past year and a half. Both the Lahbatis and the Gutierrezes had to go through lots of obstacles and sacrifices to be able to help Chard and I deal with our problems.
"Now that all the dust has settled, everyone is happy that we have a new family member, baby Zion. ?? He is such a blessing to us. Zion has brought so much joy to our lives, everybody wants to spend time with him.
"Like any other family we have misunderstandings but we will settle this internally and we will move forward. I hope that we can all live in harmony. Accept, support and understand one another for the sake of baby Zion... ?" they wrote.