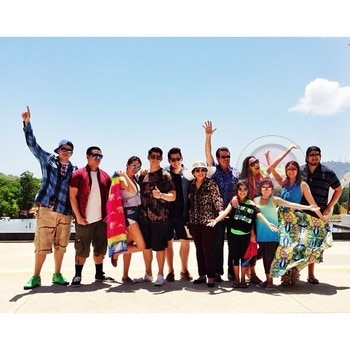 Beautiful genes, luxurious lifestyle - these are some of the the things that the Gutierrezes enjoy.
Many girls were swooning over the popular actor Eddie Gutierrez and one of them was Annabelle Rama.
Annabelle is very vocal that she fought for Eddie's love during their younger

Now, they have six children, all grown up (Ruffa, Rocky, Raymond, Richard, Elvis and Ritchie Paul).
See Photos of the Gutierrezes from the official IG of Ruffa, Raymond, Richard and Elvis
.