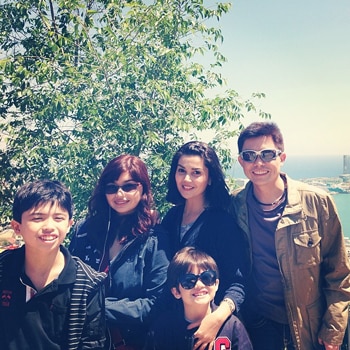 Donna Cruz relocated to Cebu in 1999 with her ophthalmologist husband Yong Larrazabal. They were blessed with 3 kids: Belle (15 years old), Cian (12 years old) and Gio (7 years old).
Motherhood is the noblest profession and that's what Donna chose. Donna loves her husband and her children so much. In every achievement of a family member, Donna is the proudest.

The family loves visiting places. As of presstime, they are on a cruise ship touring Europe.
See photos of Donna Cruz-Larrazabal and her family from her official IG