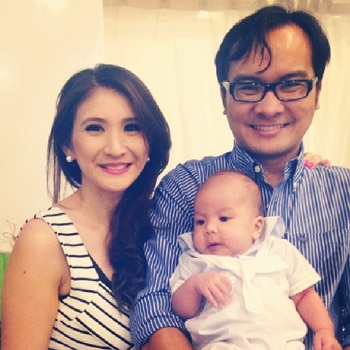 She is an actress, performer, host, endorser and a writer. That's how she describes herself. She was very visible in showbiz during her younger years. But her life changed when she met Joseph Bonifacio and married him by the beach on January 29, 2010.

Rica says, "Next to Jesus, Joe is the one and only man I will always and forever, serve and love."

She is now a mother to little Phillip and she enjoys every single moment with her son and her husband.
See images of Rica Peralejo-Bonifacio, the happy homemaker and her family from her official IG