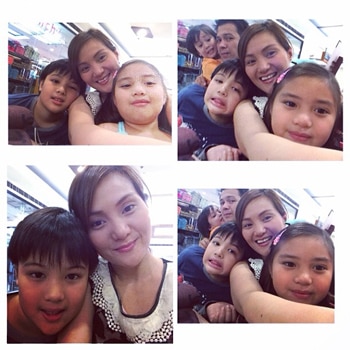 Celebrity couple Gladys Reyes and Christopher Roxas (Jean Christopher Sommereux in real life) met on the set of Mara Clara in 1992 and as they all say, 'the rest was history'. They have been in a boyfriend-girlfriend relationship for 12 years when they decided to get married on January 23, 2004.
Gladys and Christopher have been married for 10 years and are blessed with a lovely daughter, Aquisha, and two sons Gian Christopher and Grant Carlin.
Their relationship will not endure this long if not for their faith. Gladys was a member of the Iglesia Ni Cristo wand Christopher converted to INC when Gladys became his girlfriend.

They may be celebrities but they know how to invest their earnings as they are also entrepreneurs.
Gladys and Christopher have been together more than half of their lives. Cheers to this wonderful family! A true inspiration indeed.
Photos from the IG of @iamgladysreyes